Hire BEST in Class
Full Stack Developers
Start your project within 7 days
Pay per hour with no upfront fees.
Fortune 1000 and NYSE clients
Fortune 1000 and NYSE clients.
Rates starting at $20 hour.
TRY US FOR 30 DAYS.

IF YOU ARE NOT HAPPY,
YOU WILL NOT BE INVOICED. Work with our expert team of 60+ developers
Ask us for more details
Guaranteed response in less than one business day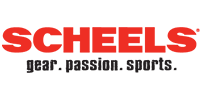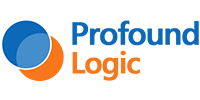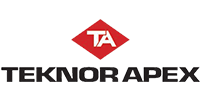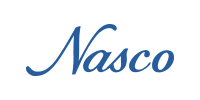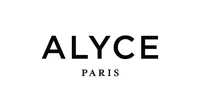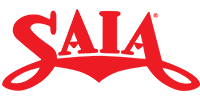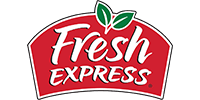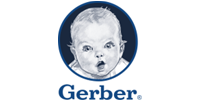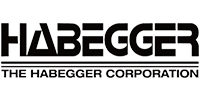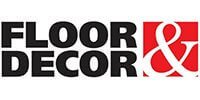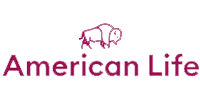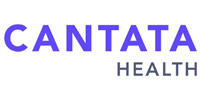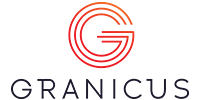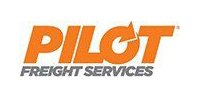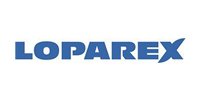 3+ Years of
Experience with Full Stack
Over 40+ Full Stack
Developers Available.
Our Full stack development services
Save time, money and minimize errors in your application development techniques by leveraging our team of experienced full stack developers.

Front end development
Our team of full-stack developers is an expert in designing and curating the front end for applications. The team has an aptitude for all the latest front-end development languages, such as the most recent versions of Vue.JS, React, AngularJS, EXT.JS, Mocha, and more.

Backend development
Working with our back-end developers ensures you will get the most attractive outcomes as our product designers are continually dealing with cutting-edge technologies like JAVA, PYTHON, .NET, NODE.JS, PHP, and more that provide state-of-the-art results while saving you development time and money.

API Integration
Our development teams execute integrations for services such as payment systems, social networks, geo-services, business tools, email marketing, and more. Rather than using third-party APIs for integration.

Database Design
We have in-house experts of all the latest database designers and managers who work on Mongo DB, NO SQL, MySQL, POSTGRE SQL, IBM DB2, and more.
Benefits with us

Agile Methodology
Our full-stack developers make app development look easy by following an agile methodology with complete transparency and robust communication between different organizational teams.

Quality Assurance
We are committed to delivering the highest quality product to our clients. Our full-stack developers and QA team address every issue quickly and thoroughly.

Timely Project Delivery
App development can be a tedious process consuming vast quantities of money, resources, and patience. As a company with deep experience in app development, we understand the value of time and opportunities it brings in.

Client Satisfaction
Our full stack development team first clearly understands the project, does thorough analysis and goes through the client briefs. The team creates applications that fulfill clients' requirements maximizing satisfaction.

Customized Software Solutions
Our full-stack developers and product designers provide customized mobile app solutions with a combination of affordable packages and timely delivery.

24/7 Support and Maintenance
Our team provides reliable support and maintenance services to our clients even after their app has been delivered. Our skilled developers continue to optimize, update, and test client applications using the latest technologies to ensure they are running smoothly.
OUR TECHNOLOGY STACK
FRONT-END
REACT

VUE.JS

ANGULAR.JS

EXT.JS

EMBER.JS

BACKBONE.JS

POLYMER

D3.JS
BACK-END
JAVA

PYTHON

.NET

NODE.JS

PHP

Spring

Golang

RUBY ON RAILS
DATABASE
POSTGRE SQL

MYSQL

MSSQL

MONGO DB

ORACLE

IBM DB2

NOSQL

Maria DB

Microsoft Access
Mobile App Development
Swift

Objective C

Kotlin

Java

IONIC

REACT Native

FLUTTER
Project Management
ASANA

JIRA

CONFLUENCE

Microsoft Devops

TRELLO

BaseCamp

Teamworks

Zoho 

ProofHub

Kissflow Project
DevOps
KUBERNETES

Docker

JENKINS

CHEF

Ansible

Puppet

MAVEN

Bamboo 

Git Hub

Fastlane

TeamCity
Servers
Cloud

AMAZON Web Services

Google Cloud Platform

MICROsoft AZURE

Digital Ocean

Heroku

Zend

IBMi
CRM/CMS
Salesforce

MS SharePoint

Microsoft Dynamics 365

HubSpot

Magento

Drupal

WordPress

Joomla
Build Strong
We are dedicated to help you build the application and technologies that meet your business aspirations. They know the latest versions and libraries and can integrate technologies to satisfy your expectations.
Build on Time

Within 7 days, you'll start your project. Whether you need one developer or a team.
We are dedicated to providing you developers with the right skills and experience to scope your requirements.


Structure your design, test code for quality and functionality.
Deploy and support, according to your needs and timeline.

Try us with an industry unique 30 day risk free trial
Build on Budget
We help startups realize their aspirations and medium to large enterprises build big within their budgets. Contact us with your project ideas and we'll give you a quote. Whether you need a dedicated team with rolling contracts, fixed pricing for one-time projects or hourly pricing for on-going work, we are dedicated to affordability and your satisfaction.
Why Full Stack for your project?
The demand for full stack developers has increased gradually. In fact, it has grown by 200% from 2015 to 2018. As there is emergence of more full stack frameworks, organization are looking for overall application development at one place. The need for full stack eliminates the requirement for 3 to 4 to just 1 developer, hence reducing a lot of business cost and aiding the development process. Full stack development involves both the front end and backend development along with security, testing, QA, deployment and much more. A developer with the knowledge of all these aspects is a full stack developer and has more importance in the IT industry.
The addition of a full stack developer to any project not only enhances the speed and efficiency but it even makes the application development meaningful. The full stack developer when, how and where to tackle bugs, optimize the code or focus on better UI. All these aspects are very important during app development.
Major benefits of full stack include:
The full stack development process is more error free and reliable
A full stack developer does the work of 2 to 3 developers, reducing resource cost
Full stack development saves a lot of time and results in highly productive apps
The project ownership is more streamlined
The trouble shooting is faster and easier ad it is under the control of one developer
The accountability is properly defined avoiding any confusion
Project development process becomes flexible
Besides, the technical abilities full stack developers are mostly good at:
Global thinking
Communication skills
Creativity
Curiosity
Time management skills
Advantages of a full stack development company
Development in both front end and backend: A professional full-stack development company offers experienced developers who can easily adjust themselves according to the client's requirement and switch between front-end and back-end development. The company is reliable enough to save the time and money as you get full stack developers who know the project complexities end to end.
Design structure along with development: A full stack development company offers one of the major benefits that they not just work on web development but also design the structure of the app and plan the entire journey.
Easily take charge of project responsibility: A renowned full stack development agency can take the ownership of the entire design and implementation of the website.
Cost-effective: Full stack web development firms are skillful as they provide full stack development teams that are experts in various technologies required to build an efficient web app. This helps you get your work done at one place instead of hiring separate developers.
Timely delivery of the project: Full stack development team can divide the work of development and design as the project demands and can switch the rolls accordingly. This saves a lot of time and results in timely delivery of the project.
Up to date with technology and transparent communication: Even the studies say that a full stack development company stays up to date with all the latest technologies. Full stack developers make sure to learn continuously and offer the project follow up through regular meetings.