Retail and Consumer Goods
End To End Retail Solutions Available On-Demand
Programmers.io creates customized tools that empower the Retail and Consumer goods industry to embrace digitization and stay competitive, be it in-store, on the web, or mobile.
Consumer Goods and Retail industry is gradually adopting digital consumer focused solutions empowered with BI and Analytics
Our Custom Services And Solutions For The Retail Industry
We are helping retailers to re-imagine their business and bring more value to their customers
1 of 5
End-To-End Software Development
We understand the challenges faced by our customers and provide end to end solutions/software/tools to minimize manual effort. We are experts in the development of the complex multifunctional systems and standalone modules that are needed by your business. All our solutions are based on the latest retail technology and trends.
2 of 5
Data Warehousing & Analytics
Our data warehouse experts and developers enable large scale retail companies to quickly retrieve real time, and filtered information. We integrate your systems with robust data warehousing and BI to help you generate clear dashboards and critical insights.
3 of 5
EDI Development & Implementation
Consumer goods and retail companies have large databases. To automate the processes that include such a large amount of data, we develop custom EDI solutions and implement them for you. We ensure secure electronic transfer of data with increasing sales probability, providing for easier onboarding of trading associates, and allowing for increased efficiency in inventory and supply management.
4 of 5
Software Integration
We offer solutions using many different software, portals, and ecommerce integrations to ease the daily retail processes such as connecting with new business experts, generating reports with new features, troubleshooting, fixing the failed EDI transactions, and many more.
5 of 5
Custom Logic & Program Design
We offer customized logic and program design to help enhance or retail client's dynamic businesses. Every software or solution needs timely changes and updates, and these changes differ for every business. Our team of developers understands the logic and delivers according to your individual needs.
Looking for a Long-Term IT Team?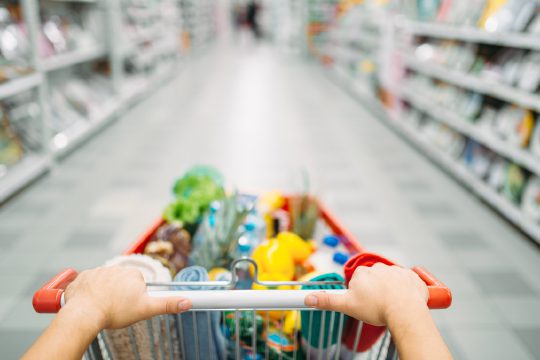 Why Choose Programmers.io?
We have years of experience in delivering the solutions to the retail clients. Our expertise and knowledge are shaped by the ever-changing industry trends that encourages us to digitize the retail sector.
We have served international retailers that have a huge customer bases and need cutting edge solutions to stand out. Our solutions have helped large scale companies achieve the best-in-class sales.
Our team includes professional developers, analysts, data experts, QAs, and more to offer end-to-end solutions to the retailers around the globe.
We connect in-store experience, data, customer footfalls to online systems that help in real time information receipt and quick decision making.
Testimonials
"We find your team to be true business partners. Exceptionally responsive, strong domain knowledge, and outstanding at execution."
Chief Integration Officer
"Happy with the performance. The team is self-driving, which is something I've had struggles with in the past. Very knowledgeable on the IBMi and requires minimal guidance."
Director of Information Technology
"Every developer we have worked with has been great! They are great at analyzing and making great suggestions, in addition to coding all that we ask for. Even with the time difference, they are always willing to work on "our hours" when needed for deadlines and projects as needed. Thanks for everything!"
Chief Information Security Officer
"The programmers I have worked with have all been great! They think out of the box and make suggestions, and they research and figure things out on their own, which is a tremendous help to me. I would recommend them to any prospective clients you have."
Project Manager
"Great team and still one of the best I've worked with on the IBMi/RPG environment"
VP, Commercial Excellence & Digitization
Video Testimonials
Effectively Extending
Your Team
Ken Stewart, PMP, CSM
Vice president of operations & Engineering
PSigen Software Inc.
Play Video
Video Testimonials
Onboarding The Programmers.io Team
Brandy Churchill
Software Development Manager
Western National Insurance
Play Video
Video Testimonials
Effectively Extending
Your Team
Jackie Flummer
Director, Technical Business Systems
AmerCareRoyal
Play Video
Video Testimonials
Effectively Extending
Your Team
Luis Gonzalez
President
SalesScoreKeeper
Play Video
Contact Us Today!
Find out how Programmers.io can help your Retail and Consumer Goods company
get to the next level.
Risk Free! We guarantee you'll be happy after 30 days or we won't invoice you.