Just like any other business, we are proud of our team. They help us provide our clients with the human connection that is missing in so many other web-design firms. We have over 300 team members who are experts in every aspect of web design and development including project management, graphic design, content creation, quality assurance, IBM i, AS400, COBOL, C++, Angular, React.js, PHP, Java, Python and much more.
Leadership
Anshul Choudhry
Programmers.io President & Founder
Our fearless leader and favorite online business growth guru — brings decades of leadership and extensive P&L experience to his role at programmers.io. An expert at executing mobile optimization and e-commerce solutions that did billions in sales, Anshul has served in prominent roles at startups and Fortune 100 companies alike where he's launched multiple flagship brands.
At programmers.io, Anshul has assembled and manages a powerful team of over 200 super smart developers based in the US and India. He leads them to achieve their mutual passion of helping online businesses succeed. Anshul earned his MBA from The University of Chicago Booth School of Business and enjoys spending free time with his wife and his three-year-old boy.
Anshul Choudhry
Programmers.io President & Founder
Kip Kugler
Programmers.io Vice President of Sales
Kip combines a strong financial, strategic and technology background together to enable greater success in the people and organizations he works with. Kip is an experienced, results-oriented Executive with over 15 years of multi-functional global experience, including corporate development, product development, business operations, marketing, sales and overall strategy. Strong track record of leadership enabling value creation, influencing organizations, and delivering results in global, innovative, dynamic high tech environments for both Private Equity and Public Firms.
At Programmers.io Kip is building our team and strategy to expand into new technologies and industries. In his free time, Kip enjoys spending time with his six children as a volunteer Scout Leader and Youth Coach. He is also a Board Member for the Liahona Children's Foundation a non-profit focused on identifying and helping malnourished infants in over 200 communities across the globe.
Kip Kugler
Programmers.io Vice President of Sales
Our Management Team
Amanda Cherry
Program Manager
Mike Draper
Sales Director
Video Testimonials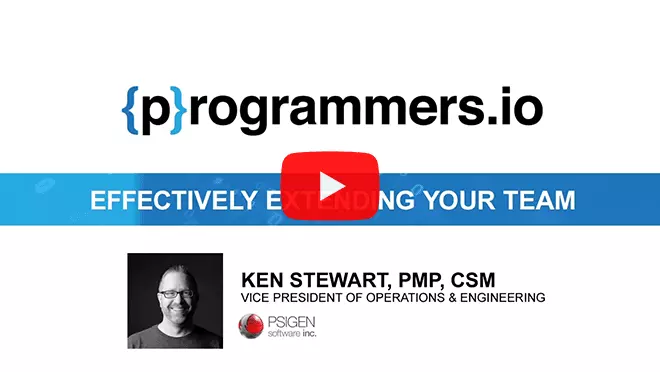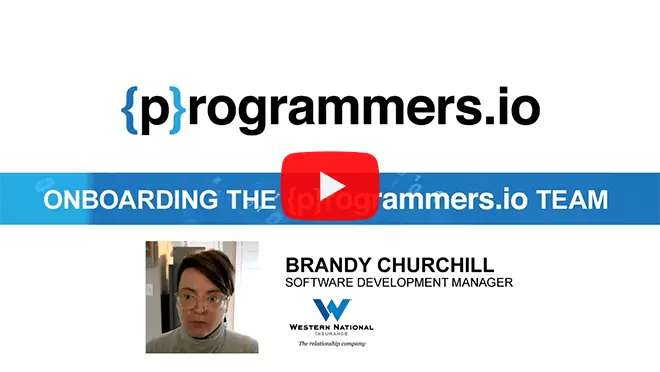 Clients' Experiences
Our clients return to us, saying we're high performing, reliable, helpful, quick and productive.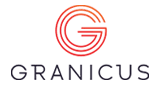 Programmers.io has been so helpful. We have been using them for over 18 months and I am constantly looking for more projects to send them.
‐ Director, Implementation and Support, Land & Vitals
Granicus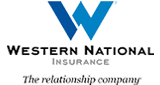 The team is performing really well. They are learning fast and work with our team and culture well.
‐ Applications Director
Western National Insurance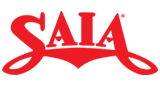 The team at Programmers.io has been fantastic. I was surprised at how fast they learned our system and were producing code...
‐ EDI Manager
Saia
1,000+
Projects Delivered