About Client
Our client is a company that outsources software solutions built for professional employer organizations (PEOs) and administrative services organizations (ASOs). They provide fully integrated payroll, benefits, and PTO administration solutions in a single, cloud-based SaaS platform. The company boasts industry-leading security and utilizes Azure server-less technology to provide seamlessly scalable performance for increased customer satisfaction.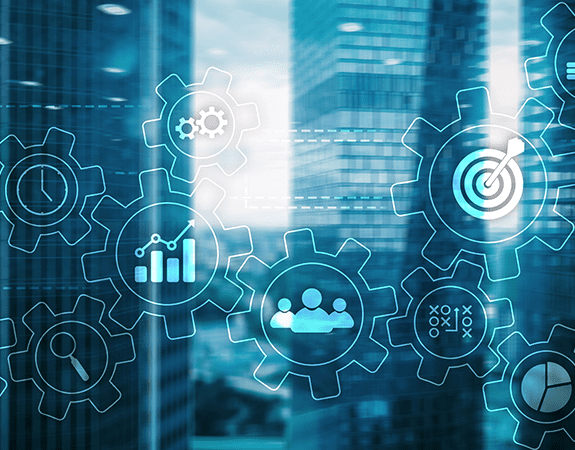 The Challenge
Our client sought the assistance of Programmers.io to devise a process to strike a balance between providing customization choices for a wide range of client workflows and maintaining scalability to accommodate various client sizes. Developing specialized software, referred to as "PRO software," tailored to the needs of professionals and administrators presents unique challenges. One notable hurdle arises from the complex nature of regulatory compliance, which involves navigating intricate employment laws, tax regulations, and industry standards that PEOs and ASOs must strictly adhere to.
The Solution
Programmers.io intervened to address the customer's concerns with their QA methodology through a targeted strategy designed to increase efficiency and streamline the procedure. A list of the adopted approaches are listed below:
Regulatory compliance
Established a dedicated team to monitor changes in employment laws, tax regulations, and industry standards to ensure the software is regularly updated to remain compliant.
Data security and privacy
Implemented robust encryption methods and multifactor authentication to safeguard sensitive data with regularly scheduled security audits and vulnerability assessments to identify and address potential weaknesses.
Customization
Developed modular software with options to allow clients to choose and configure modules according to their needs.
Complex payroll and Benefits Management
Implemented real-time updates for tax rates and regulations to keep payroll and benefits calculations accurate. Automated complex calculations and tax deductions to minimize errors and ensure accuracy.
Defect Reporting and Defect Fixing
QA completely understands the requirements and specifics of each request, making testing more successful since they are actively involved in the process. In addition to reporting and verifying any mistakes made during project development, the team regularly assesses and evaluates faults in the software.
Strategic Approach
The strategic and team-based approach to overcoming QA difficulties created enduring process changes to functional QA strategies.
Increased Efficiency
Streamlined workflows, simplified procedures, and focused improvements increased QA efficiency. The development team also benefits from this efficiency because problems are quickly detected and fixed.
Improved QA Process
The QA process was simplified by focusing on functional areas and identifying areas for improvement. Centering on problem areas and bottlenecks makes testing more manageable and productive.
Testimonials
"We find your team to be true business partners. Exceptionally responsive, strong domain knowledge, and outstanding at execution."
Chief Integration Officer
"Happy with the performance. The team is self-driving, which is something I've had struggles with in the past. Very knowledgeable on the IBMi and requires minimal guidance."
Director of Information Technology
"Every developer we have worked with has been great! They are great at analyzing and making great suggestions, in addition to coding all that we ask for. Even with the time difference, they are always willing to work on "our hours" when needed for deadlines and projects as needed. Thanks for everything!"
Chief Information Security Officer
"The programmers I have worked with have all been great! They think out of the box and make suggestions, and they research and figure things out on their own, which is a tremendous help to me. I would recommend them to any prospective clients you have."
Project Manager
"Great team and still one of the best I've worked with on the IBMi/RPG environment"
VP, Commercial Excellence & Digitization
Video Testimonials
Effectively Extending
Your Team
Ken Stewart, PMP, CSM
Vice president of operations & Engineering
PSigen Software Inc.
Play Video
Video Testimonials
Onboarding The Programmers.io Team
Brandy Churchill
Software Development Manager
Western National Insurance
Play Video
Video Testimonials
Effectively Extending
Your Team
Jackie Flummer
Director, Technical Business Systems
AmerCareRoyal
Play Video
Video Testimonials
Effectively Extending
Your Team
Luis Gonzalez
President
SalesScoreKeeper
Play Video
Contact Us Today!
Find out how Programmers.io can help your company
get to the next level.
Risk Free! We guarantee you'll be happy after 30 days or we won't invoice you.