Sign Up For Your Free Trial Now
Sign Up For Your Free Trial Now
We are providing in-depth demonstrations of our new iA Impact Analysis product
through our Brunch and Learn series. Sign Up Now
Empowering IBM i Developers And Architects
Our iA solution provides a comprehensive way to understand the effects
of code changes across all IBM i applications.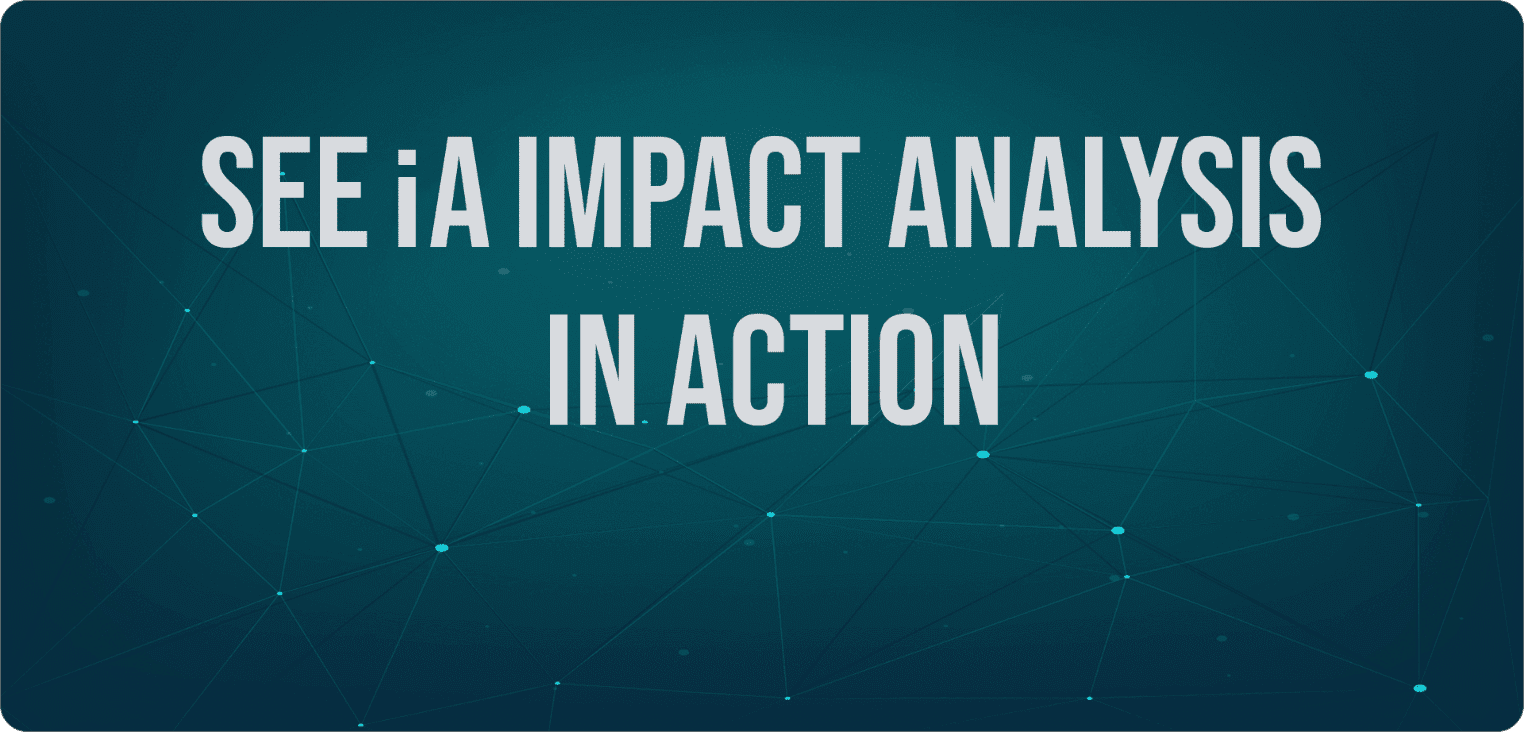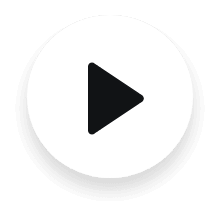 Powering Applications Through Innovation
With quick and precise data analysis, our product improves the accuracy of project
estimates by providing more accurate effort estimations.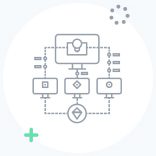 Streamline Process
Streamlines analytical data and application processes with enhanced precision and workflow automation.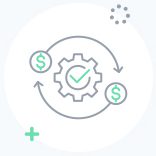 Time & Cost Effective
Cutting down the unnecessary time and cost associated with creating, maintaining, and testing applications.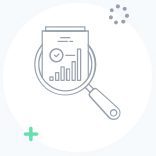 Useful Insights
Gain valuable insights into your data and IBM i applications to make better, informed decisions.
Advanced Technology, Higher Reliability
A cutting-edge solution enabling IBM I developers, architects, and analysts to optimize their IBM i applications for better performance and accuracy.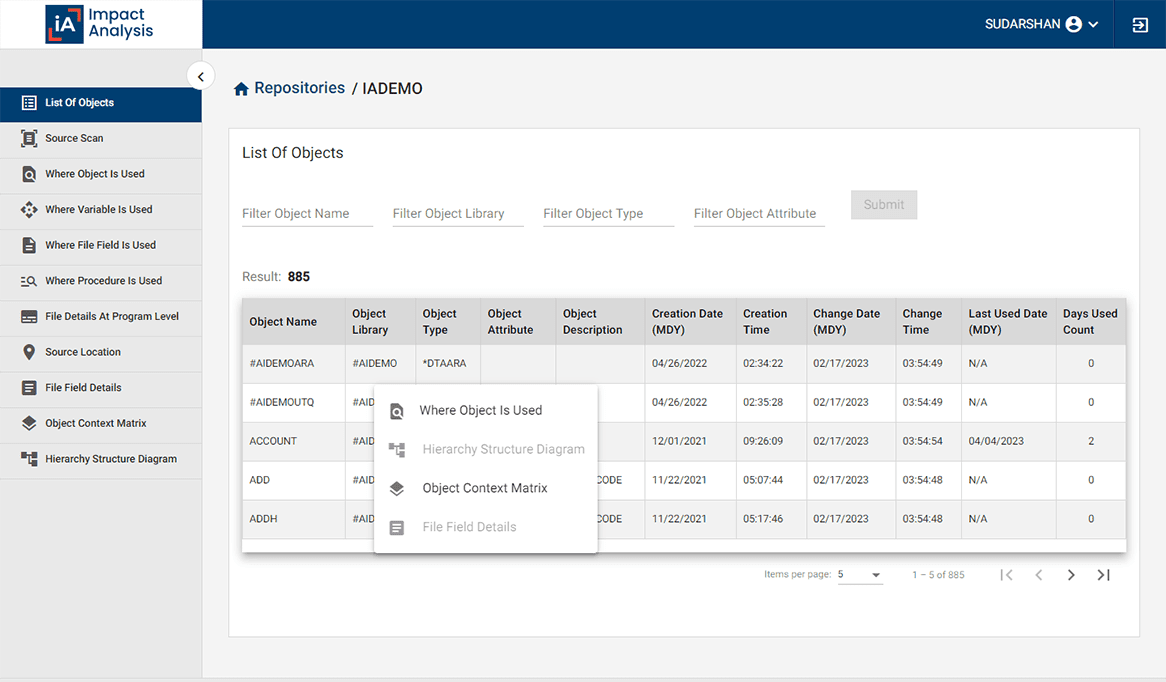 Revolutionizing the Power of Coding
Our iA Impact Analysis simplifies your coding process, providing you with instant insights to make data-driven decisions and improve workflow management across all IBM i projects.
Faster, Smarter, and More Accurate Results
Improve your business operations and speed up the process of collecting, sorting, and analyzing data by 85% with better speed and accuracy.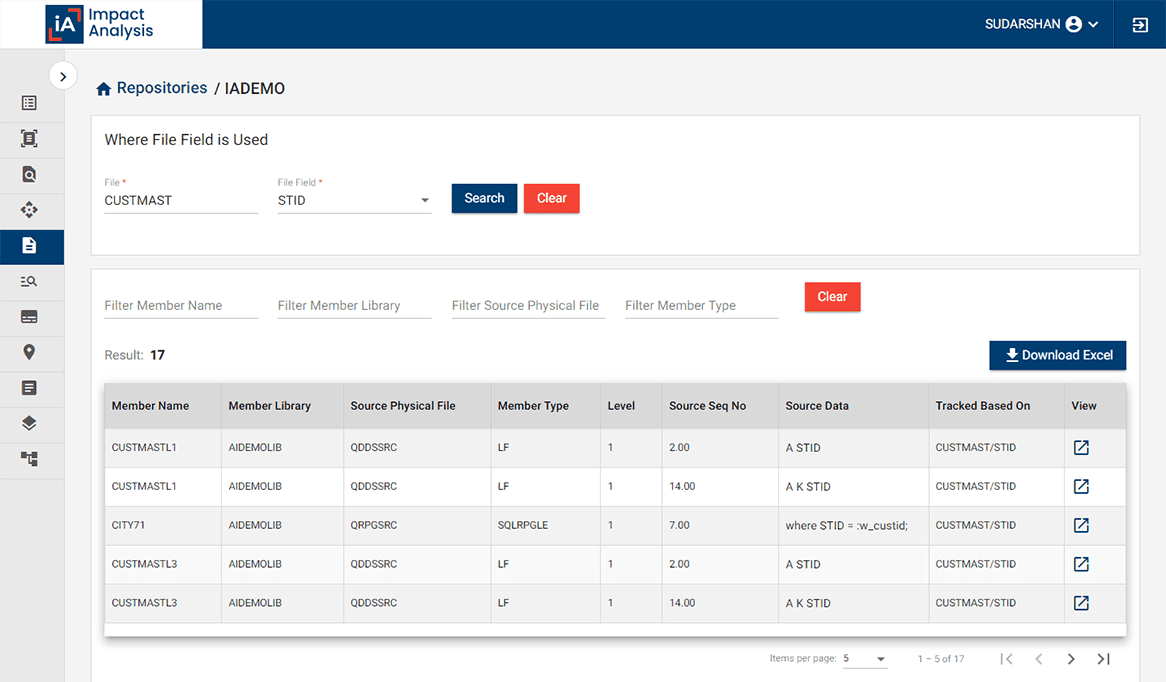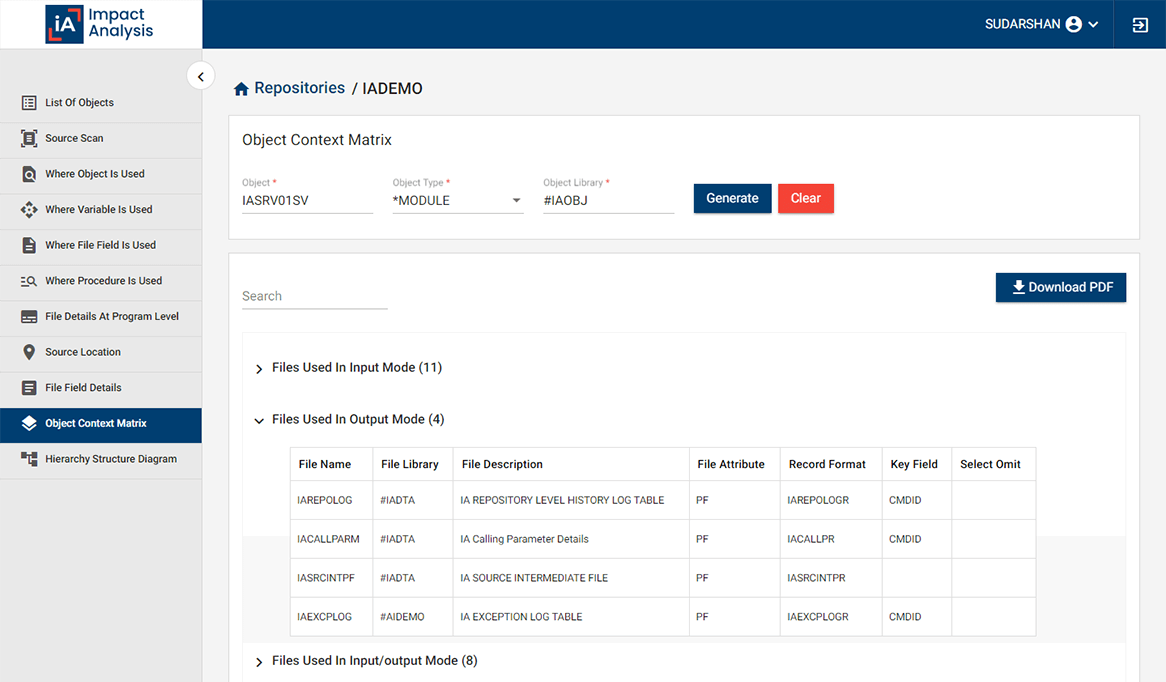 Accurate Estimates for Long-Term Success
Are you tired of spending days creating project estimates? Our iA Impact Analysis provides accurate project estimates quickly for informed execution and better results.
Accelerating IBM i Development
Stop guessing and start optimizing – Our iA Impact Analysis gives
you the insights you need to succeed in any IBM i app development.
What Are Some of the Features Of Our iA Impact Analysis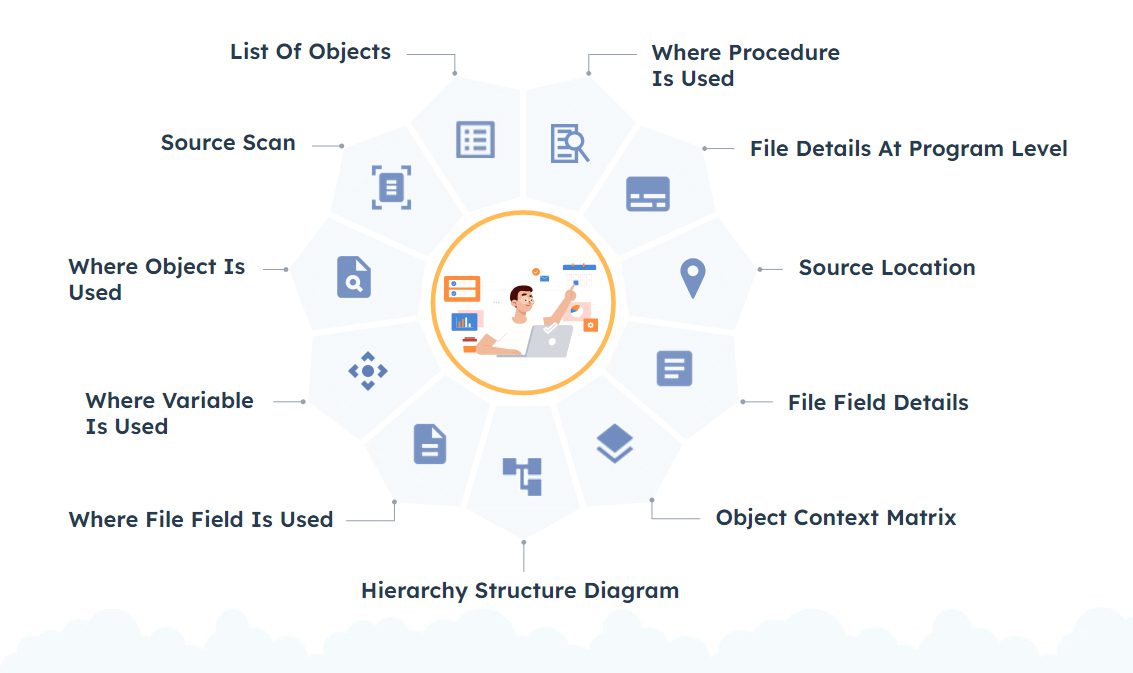 Frequently Asked Questions (FAQ)
Some of the most commonly asked questions about the iA Impact Analysis product answered by our dedicated iA development team.
Testimonials
"Impact Analysis has made it easy for us to quickly search all of our source code for keywords and tell us exactly where these keywords are being used. It can also tell us extremely quickly everywhere an object is being used. It's so beginner friendly, you don't need any proprietary IBM i knowledge to use it. This has made it an invaluable tool for programmers learning our system."

Nigel Hageness
‐ Core System Developer, Scheels All Sports, Inc.
"This program has had a great impact on research time. Up until I was able to use the Impact Analysis software, I had to manually go into each program to find data, without verification. Research time alone sometimes could reach up to 16 hours. This software not only tells me which program to look at, but instantly comes back with results. It has become crucial to the missing verification, with an added bonus of quicker response times to the frequent changes in our manufacturing environment."

Dennis P. Reiser
‐ Designer/Drafter II, Configurator Manager
"Currently, we have business and external programming staff making use of the File Field Details, this is much better than anything that the team has access to now."
Kenneth Cooper
‐ Sr. Development EECOL Electric
Video Testimonials
Effectively Extending
Your Team
Ken Stewart, PMP, CSM
Vice president of operations & Engineering
PSigen Software Inc.
Play Video
Video Testimonials
Onboarding The Programmers.io Team
Brandy Churchill
Software Development Manager
Western National Insurance
Play Video
Video Testimonials
Effectively Extending
Your Team
Jackie Flummer
Director, Technical Business Systems
AmerCareRoyal
Play Video
Video Testimonials
Effectively Extending
Your Team
Luis Gonzalez
President
SalesScoreKeeper
Play Video