Digital Transformation Of The Technology Industry
The technology industry is one of the fastest growing sectors of our modern economy. Our team has extensive knowledge and expertise that allows technology companies to modernize and revolutionize the industry again and again without disruption to current operations.
Supporting the Technology Industry
We work on every aspect of modification, development, migration, and design to expand the reach of the company's technology solutions.
1 of 5
Implementing Analytics & BI
Enabling solutions with data analytics and the power of (BI) business intelligence helps businesses increase revenues, deliver better user experience, and promote continuous growth. We help modify the solutions to enhance your view of your customer's world and make better business decisions.
2 of 5
Modification & Quality Assurance
Our work brings out the best in the existing technology solutions. Our developers, with both legacy and modern technology expertise, work closely with the technology companies to help them modify their decades old products with in-depth real time testing and QA.
3 of 5
Product Performance Improvement
Our team of expert developers, testers, and consultants provide technology companies with end-to-end strategies to improve product performance and efficiency. We analyze the impact of bugs and other usability issues on the end user and work to make you products run smoothly.
4 of 5
System Upgradation
System upgrades done by our expert quality engineers help businesses enhance their processes. We test and evaluate the existing systems for process issues. Then we discuss the results and recommend upgrades.
5 of 5
Integration & Automation
We help our clients include successful API integrations, automation to enhance user experience, and build long lasting solutions. Our integration and automation processes are entirely focused on reducing user effort and helping the technology companies in getting more leads.
Looking for a Long-Term IT Team?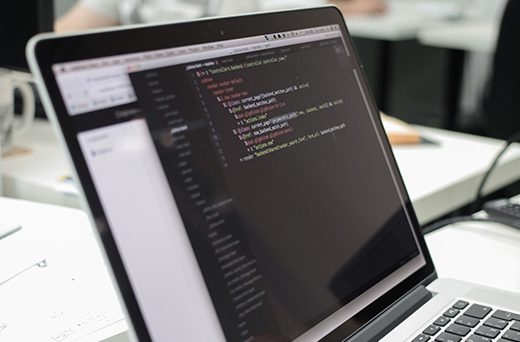 Why Choose Programmers.io?
Our industry expertise and the dedication to learn new things helps us adapt to the rapidly changing technology trends.
Programmers.io works to meet shifting consumer demands and encourage technology companies to reimagine their solutions.
We focus on helping our clients get maximum ROI with our modified techniques applied to their systems and products.
We ensure product quality and reliability by testing it inside and out using the newest automated tools and human intelligence.
Testimonials
"We find your team to be true business partners. Exceptionally responsive, strong domain knowledge, and outstanding at execution."
Chief Integration Officer
"Happy with the performance. The team is self-driving, which is something I've had struggles with in the past. Very knowledgeable on the IBMi and requires minimal guidance."
Director of Information Technology
"Every developer we have worked with has been great! They are great at analyzing and making great suggestions, in addition to coding all that we ask for. Even with the time difference, they are always willing to work on "our hours" when needed for deadlines and projects as needed. Thanks for everything!"
Chief Information Security Officer
"The programmers I have worked with have all been great! They think out of the box and make suggestions, and they research and figure things out on their own, which is a tremendous help to me. I would recommend them to any prospective clients you have."
Project Manager
"Great team and still one of the best I've worked with on the IBMi/RPG environment"
VP, Commercial Excellence & Digitization
Video Testimonials
Effectively Extending
Your Team
Ken Stewart, PMP, CSM
Vice president of operations & Engineering
PSigen Software Inc.
Play Video
Video Testimonials
Onboarding The Programmers.io Team
Brandy Churchill
Software Development Manager
Western National Insurance
Play Video
Video Testimonials
Effectively Extending
Your Team
Jackie Flummer
Director, Technical Business Systems
AmerCareRoyal
Play Video
Video Testimonials
Effectively Extending
Your Team
Luis Gonzalez
President
SalesScoreKeeper
Play Video
Contact Us Today!
Find out how Programmers.io can help your Technology Industry company
get to the next level.
Risk Free! We guarantee you'll be happy after 30 days or we won't invoice you.