Build Fast with Experienced Salesforce Developers
Start your project within 7 days
Pay per hour with no upfront fees.
Fortune 1000 and NYSE clients
Fortune 1000 and NYSE clients.
Rates starting at $20 hour.
TRY US FOR 30 DAYS.

IF YOU ARE NOT HAPPY,
YOU WILL NOT BE INVOICED. Work with our expert team of 60+ developers
Ask us for more details
Guaranteed response in less than one business day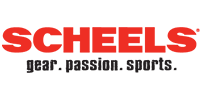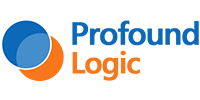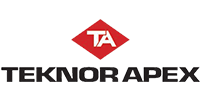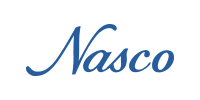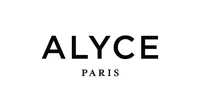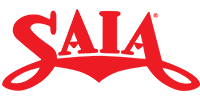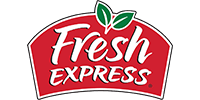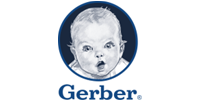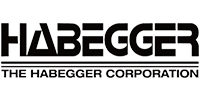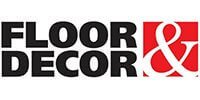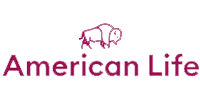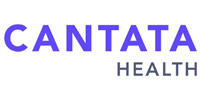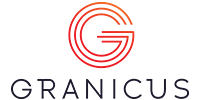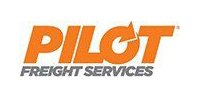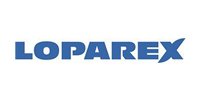 7+ Years of Experience
with Salesforce
Over 40+ Salesforce
Developers Available.
Our Salesforce Services
Fulfill your evolving business requirements with our Salesforce Development Services

Salesforce Application Development
Using comprehensive Salesforce development tools for both mobile and web, Programmers.io creates robust and productive business solutions that help you leverage the Salesforce platform. We build custom solutions customized to your business requirements.

Salesforce Integration
Our Salesforce team provides seamless integration of Salesforce solutions with your existing applications for CRM services. This integration is helpful across many industries including retail, finance, logistics, manufacturing and many more.

Salesforce Consulting
A well-structured business requires Salesforce services and if you are new to it our Salesforce experts are always here to provide guidance and consultion on every aspect. Whether you are looking for development, integration, or migration, PIO has you covered.

Salesforce Customization
Every business is different and has its methods to manage customers. Therefore, Salesforce application customization is one of our key services. We make changes that are not available in the existing CRM apps to help you deliver value and earn more revenue.

Salesforce Migration
Our excellent Salesforce migration service allows any module, CRM platform or add-on to seamlessly migrate to the Salesforce platform. Your application can easily make use of the classic Salesforce features hassle free.

Salesforce Support And maintenance
We offer complete administrative support for your Salesforce applications. This ongoing support makes your transition to the platform smooth and easy. Any glitches or process issues are resolved quickly by our qualified team. We make sure your Salesforce solution works perfectly.
Salesforce Ecosystem
Our knowledge and ability to deliver is rooted in our deep understanding of the Salesforce ecosystem.Our knowledge and ability to deliver is rooted in our deep understanding of the Salesforce ecosystem.

Salesforce Implementation
We implement the Salesforce platform according to your system requirements. Our work flow and processes are transparent and aligned to your company's unique needs.

Salesforce Integration Consulting
The Salesforce ecosystem can be a powerful tool if your business has access to guidance and individualized consulting. We will assist you as your business integrates various platforms, software, API's, social media, plugins and more.

Salesforce AppExchange
Programmers.io team develops bespoke solutions for Salesforce based AppExchange apps and provides in-depth Full Stack consultation.

Salesforce Cloud Solutions
Our dedicated Salesforce experts have years of experience in developing highly efficient Salesforce cloud applications. Be it for marketing, sales, customer management, commerce etc., our consultation is always focused on the right implementation for our client's unique needs.
Our Approach

Always Agile
We follow end to end agile approach for every project development. It delivers quality solution with on time outcomes. Developers at Progarmmers.io are well-qualified and have deep knowledge of the agile methodology.

In House Experts
Programmers.io has the in-house talent to provide solutions to every Salesforce related task or project. We provide dedicated staff augmentation services to organizations. Our experts extend the capabilities of our client's.

Customized Solution
Our approach is always built around the individual project demands of each client. Our expertise in customizing Salesforce solutions for our client's unique situations builds trust and enhances customer experience.
Proven Experience with Salesforce Technologies
Salesforce Cloud
Commerce Cloud

Sales Cloud

Service Cloud

Marketing Cloud

Community Cloud

Philanthropy Cloud

Analytics Cloud

App Cloud

IoT Cloud

Pardot

Journey Builder

Financial Services Cloud

Nonprofit Cloud
Specializations and Integrations
MuleSoft

Dell Boomi

Middleware

REST / SOAP API

API Integration

Informatica Cloud

App Development

Heroku/AWS

Einstein Analytics

Einstein Artificial Intelligence

FinancialForce

Configure, Price, Quote (CPQ)

Field Service Lightning

ITSM

ERP

Accounting Software

E-commerce Platforms

Email & Calendar

CTI

Marketing software

Social Media
Salesforce Products & Platforms
Salesforce Apex

Customer 360 Platform

Salesforce Work.com

Salesforce Chatter

Salesforce Data.com

Salesforce 1

Salesforce Desk.com

FORCE.COM

AppExchange®

Heroku

Anypoint

Quip

Tableau

Salesforce Lightning

Visualforce

Einstein AI

Aura/LWC

Communities

Exact target Marketing cloud

Salesforce Thunder

Salesforce Sandbox

Salesforce Einstein

Winding Up
Build Strong
We are dedicated to help you build the application and technologies that meet your business aspirations. We know the latest versions and libraries and can integrate technologies to satisfy your expectations.
Build on Time

Within 7 days, you'll start your project. Whether you need one developer or a team.
We are dedicated to providing you developers with the right skills and experience to scope your requirements.


Structure your design, test code for quality and functionality.
Deploy and support, according to your needs and timeline.

Try us with an industry unique 30 day risk free trial
Build on Budget
We help startups realize their aspirations and medium to large enterprises build big within their budgets. Contact us with your project ideas and we'll give you a quote. Whether you need a dedicated team with rolling contracts, fixed pricing for one-time projects or hourly pricing for on-going work, we are dedicated to affordability and your satisfaction.
Why Salesforce development for your project?
Salesforce is the latest trending technology that manages your customers and automates most of the business tasks seamlessly. Therefore, integrating or migrating to Salesforce CRM or developing a solution using Salesforce tools is a popular solution to almost all regular business problems. Programmers.io leverages the useful features of Salesforce tools like Lightning, Developer Console, Workbench, Force and Lightning Inspector to deliver quality solutions to our clients.
Benefits of Salesforce solutions
Salesforce Mobile solution development
We are experts in building effective mobile apps using Salesforce driven tools that have unique codes. Every business has needs that differ from any other and providing customized mobile apps using easy drag and drop functions can enhance productivity and profitability.
Highly efficient cloud applications
Salesforce is a reliable platform and provides a considerable collection of features the allow for the creation of secure cloud applications for various business processes. Sales, marketing, ecommerce, servicer and community cloud applications, all can be easily developed using Salesforce.
Endless possibilities
From small to large scale businesses, Salesforce provides endless possibilities and solutions that can be customized for your business. Programmers.io takes the time to get to know your company so we can create the solutions that will meet your requirements.