Education Industry Going Digital
Programmers.io is helping clients in the Education sector become a part of the technological world, reduce manual effort, and make time to focus on necessary tasks.
The change is imminent, and the education industry is ready to adopt all the requirements to adapt to this change. Most of the knowledge firms and educational institutions are focusing on system modernization, analytics, cloud migration and more.
Our Education Sector Services
Team up with Programmers.io and experience tech-enabled services that help you overcome all your IT challenges.
1 of 6
Legacy System Modernization
Education sector is more than passing on learning and knowledge. Fields such as administration, operations, and management also need to shift from old solutions and platforms. We help you modernize your legacy systems and adopt advanced features that help your management teams, admins, and other staff members to achieve their targets on time with efficiency.
2 of 6
EdTech Solutions
Our EdTech solutions are perfectly tailored to the dynamic demands of the education industry. We provide on demand applications for students, staff, and faculty members, creating collaborative solutions.
3 of 6
Development & integration
We perform customized development of various software, applications, and solutions from scratch and also integrate various APIs to enhance the performance. We have helped many education sector clients with faster development of required web applications.
4 of 6
QA & Testing
Every solution goes live only after end-to-end QA and testing. This ensures the readiness of the solution to be deployed. Our QA team has the in depth knowledge of automation, manual, performance, and load testing that assures top quality solutions.
5 of 6
Salesforce Solutions
We help integrate your systems with one of the most reliable cloud CRM solutions, Salesforce. We can help you digitize your admission process, speed up your school's operations and management, or even digitize your curriculum.
6 of 6
Data & BI Analytics
Business intelligence solutions by Programmers.io have helped educational institutions to evaluate student and staff performance more efficiently. Our Data and BI services are highly customized and attuned to the changing industry demands.
Looking for a Long-Term IT Team?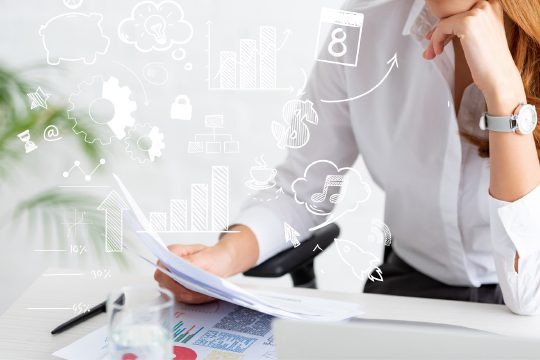 Why Choose Programmers.io?
We have years of experience, valid certifications, and numerous clients from the education industry who trust us.
Our data analytics and BI team has already helped many institutions to minimize churn and understand user behavior.
The modernization techniques used by us are highly competitive and efficient enough to streamline your processes hassle free.
The developers, analysts, testing engineers, and designers understand end-to-end customer behavioral pattern before beginning the project, that helps in targeted development and solution building.
We understand the education industry in, out and beyond, and provide services that cover the entire sector from providing knowledge to information management.
Testimonials
"We find your team to be true business partners. Exceptionally responsive, strong domain knowledge, and outstanding at execution."
Chief Integration Officer
"Happy with the performance. The team is self-driving, which is something I've had struggles with in the past. Very knowledgeable on the IBMi and requires minimal guidance."
Director of Information Technology
"Every developer we have worked with has been great! They are great at analyzing and making great suggestions, in addition to coding all that we ask for. Even with the time difference, they are always willing to work on "our hours" when needed for deadlines and projects as needed. Thanks for everything!"
Chief Information Security Officer
"The programmers I have worked with have all been great! They think out of the box and make suggestions, and they research and figure things out on their own, which is a tremendous help to me. I would recommend them to any prospective clients you have."
Project Manager
"Great team and still one of the best I've worked with on the IBMi/RPG environment"
VP, Commercial Excellence & Digitization
Video Testimonials
Effectively Extending
Your Team
Ken Stewart, PMP, CSM
Vice president of operations & Engineering
PSigen Software Inc.
Play Video
Video Testimonials
Onboarding The Programmers.io Team
Brandy Churchill
Software Development Manager
Western National Insurance
Play Video
Video Testimonials
Effectively Extending
Your Team
Jackie Flummer
Director, Technical Business Systems
AmerCareRoyal
Play Video
Video Testimonials
Effectively Extending
Your Team
Luis Gonzalez
President
SalesScoreKeeper
Play Video
Contact Us Today!
Find out how Programmers.io can help your Education Industry company
get to the next level.
Risk Free! We guarantee you'll be happy after 30 days or we won't invoice you.