Digital Transformation Of Manufacturing Industry
The manufacturing industry is the backbone for both large and small scale organizations.
Our team has extensive knowledge and expertise that allows us to provide our clients with valuable advice regarding all areas of their company value chain from production to distribution. Our Customer Experience, Legacy Modernization, Cloud, and Digital Transformation capabilities have crafted strong customer success stories in the manufacturing industry.
Solutions And Services We Provide
Take a look at the services we offer tailored to the needs of the modern manufacturing company:
1 of 4
Developing Complex
ERP Solutions
Manufacturing industry produces much of the world's value and Programmers.io is a proud IT development team that offers ERP solutions to many manufacturing companies. We offer solutions with benefits like improved supply chain management, shop floor flexibility, minute operations, and better customer service.
2 of 4
Migrating From Legacy To Modern Platforms
Most of manufacturing companies are well established and have been manufacturing quality products for generations. As the technology requirements are changing both for the companies and their customers, legacy systems need to be upgraded to modern platforms. PIO experts help businesses in the manufacturing sector make the transition seamlessly.
3 of 4
Modifying Desktop Apps To Web-Based Solutions
We offer painless modification of desktop apps to web based applications. Web based applications allow businesses easy access and increased efficiency. We have developers who are experts in multiple technologies which allows us to offer our clients a wide range of technical solutions under one roof.
4 of 4
Developing Single Sign
On Web Apps
Centralized web apps with single sign on are the need of the hour, especially for large scale companies with complex systems. We have empowered our manufacturing sector clients to manage all their departments, employees, documents through a centralized portal.
Looking for a Long-Term IT Team?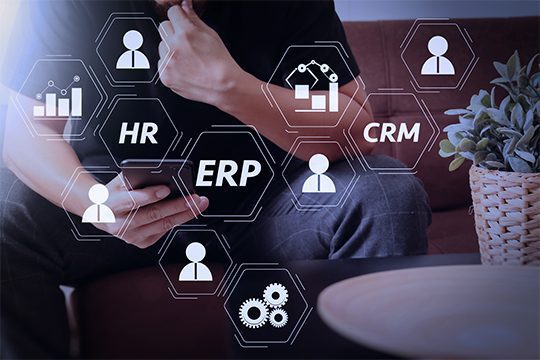 Why Choose Programmers.io?
Award winning team which has delivered customized ERP solutions, modifications, and migrations to 100+ clients.
We are Microsoft Gold Partner, an IBM Business Partner and our IBM I developers have been listed in IBM Fresh Faces.
We have developers with expertise in both legacy and modern technologies.
Our solutions are customized and enhanced with cutting edge ideas.
PIO team has worked with clients from the manufacturing industry across the globe for over a decade.
Modernization Specialist
Clients We Have Served
Furniture
Manufacturer
Auto
Manufacturer
Sporting Goods
Manufacturer
Electronics
Manufacturer
Textiles
Manufacturer
Testimonials
"We find your team to be true business partners. Exceptionally responsive, strong domain knowledge, and outstanding at execution."
Chief Integration Officer
"Happy with the performance. The team is self-driving, which is something I've had struggles with in the past. Very knowledgeable on the IBMi and requires minimal guidance."
Director of Information Technology
"Every developer we have worked with has been great! They are great at analyzing and making great suggestions, in addition to coding all that we ask for. Even with the time difference, they are always willing to work on "our hours" when needed for deadlines and projects as needed. Thanks for everything!"
Chief Information Security Officer
"The programmers I have worked with have all been great! They think out of the box and make suggestions, and they research and figure things out on their own, which is a tremendous help to me. I would recommend them to any prospective clients you have."
Project Manager
"Great team and still one of the best I've worked with on the IBMi/RPG environment"
VP, Commercial Excellence & Digitization
Video Testimonials
Effectively Extending
Your Team
Ken Stewart, PMP, CSM
Vice president of operations & Engineering
PSigen Software Inc.
Play Video
Video Testimonials
Onboarding The Programmers.io Team
Brandy Churchill
Software Development Manager
Western National Insurance
Play Video
Video Testimonials
Effectively Extending
Your Team
Jackie Flummer
Director, Technical Business Systems
AmerCareRoyal
Play Video
Video Testimonials
Effectively Extending
Your Team
Luis Gonzalez
President
SalesScoreKeeper
Play Video
Contact Us Today!
Find out how Programmers.io can help your Manufacturing Industry company
get to the next level.
Risk Free! We guarantee you'll be happy after 30 days or we won't invoice you.