What Do We Do For The Healthcare Sector?
Programmers.io supports the Healthcare industry as they turn this disruption into an opportunity by digitizing their services and embracing web channels.
The implementation of IT in healthcare is complex due to ever-increasing information and data. Many Healthcare institutions lack skilled IT professionals to handle this huge amount of data. Therefore, they opt for support services provided by healthcare IT companies.
Solutions And Services For The Healthcare Industry
Our services are dedicated to drive the Healthcare industry towards maximum user efficiency that benefit people's lives.
1 of 6
Web Development
We help the healthcare companies by making their online platforms more user friendly and provide user access to a maximum amount of services through web portals. Our team works on latest full stack web development technologies and extend healthcare companies in-house team's abilities to deliver efficient online solutions.
2 of 6
Cloud Migration
Migrating the applications to the cloud is one of the safest and most efficient ways to ensure the security and longevity of the applications. Our developers modify legacy apps into cloud-based platforms to improve app performance and support more users.
3 of 6
Modernization
Many healthcare companies have decades old, complex systems like EHR/EMR, Patient monitoring systems, Revenue management, Telehealth, or Telemedicine platforms. We work quickly to deliver result driven modernization to these platforms.
4 of 6
Database Optimization
Healthcare companies have large quantities of customer data. To store this data, they need robust and optimized databases to fetch user details within seconds. Our database experts work closely with the clients to apply the right queries, declutter the databases, and improve speed.
5 of 6
Improving UI/UX
The look and feel of any online website or portal matters a lot to user experience. Our team of developers and designers with knowledge of both legacy and modern technologies enhance the old screens and interface into GUI and make it interactive.
6 of 6
Web Integration
We do various integrations into existing systems to improve the performance and value. Integrations such as Single Sign On, Payment gateways, Text messaging have been performed by our experts with a focus on enhancing customer experience while using the app.
Looking for a Long-Term IT Team?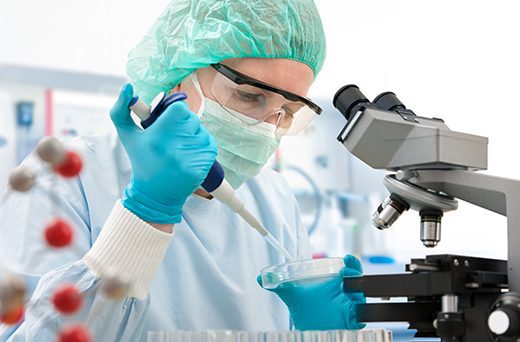 Why Choose Programmers.io?
Our expert developers and consultants help you accelerate the use of digital to improve remote medical consultation.
We empower healthcare organizations to embrace new technology solutions to better mitigate rising healthcare costs, risks, and user demands.
Key considerations for sustainable, resilient, and technology driven future.
We help companies reduce their IT costs by automating maximum software and systems.
We have empowered numerous Healthcare clients to enhance their remote patient monitoring and provide updates to families seeking information about their loved one.
Our tech expertise has empowered 100+ healthcare companies/solution providers to take control over the entire system through technology and minimize manual work.
Testimonials
"We find your team to be true business partners. Exceptionally responsive, strong domain knowledge, and outstanding at execution."
Chief Integration Officer
"Happy with the performance. The team is self-driving, which is something I've had struggles with in the past. Very knowledgeable on the IBMi and requires minimal guidance."
Director of Information Technology
"Every developer we have worked with has been great! They are great at analyzing and making great suggestions, in addition to coding all that we ask for. Even with the time difference, they are always willing to work on "our hours" when needed for deadlines and projects as needed. Thanks for everything!"
Chief Information Security Officer
"The programmers I have worked with have all been great! They think out of the box and make suggestions, and they research and figure things out on their own, which is a tremendous help to me. I would recommend them to any prospective clients you have."
Project Manager
"Great team and still one of the best I've worked with on the IBMi/RPG environment"
VP, Commercial Excellence & Digitization
Video Testimonials
Effectively Extending
Your Team
Ken Stewart, PMP, CSM
Vice president of operations & Engineering
PSigen Software Inc.
Play Video
Video Testimonials
Onboarding The Programmers.io Team
Brandy Churchill
Software Development Manager
Western National Insurance
Play Video
Video Testimonials
Effectively Extending
Your Team
Jackie Flummer
Director, Technical Business Systems
AmerCareRoyal
Play Video
Video Testimonials
Effectively Extending
Your Team
Luis Gonzalez
President
SalesScoreKeeper
Play Video
Contact Us Today!
Find out how Programmers.io can help your Healthcare Industry company
get to the next level.
Risk Free! We guarantee you'll be happy after 30 days or we won't invoice you.