Build With Award Winning IBM i/RPGLE Programmers
Talented Programmers – Our developers are featured in IBM's Fresh Faces.
Flexible Engagement Models – Hourly, monthly, and per project rates available.
Scale Up Your Team – Power through your project backlog.
Fortune 1000 and NYSE clients. Documented Excellence
Ask about our
HAPPINESS GUARANTEE
Guaranteed response in less than one business day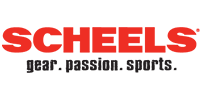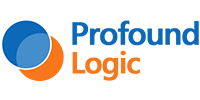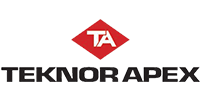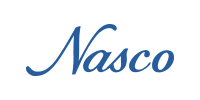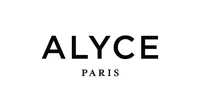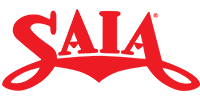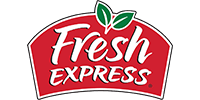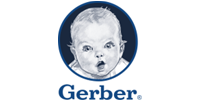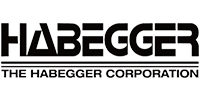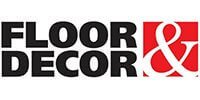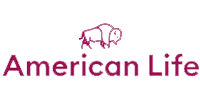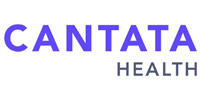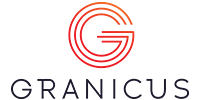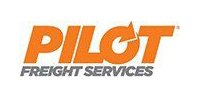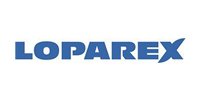 World's
Largest RPGLE Team
300+
Developers Available
Our
IBM i

/RPGLE Services

We are programmers who are experts in AS400/IBM i programming. We extend your existing team to help you accomplish your goals faster.

Maintenance & Application Development
We have experts in RPG III, SQLRPGLE, and RPGLE. Our IBMi experts have extensive knowledge of ERP, EDI packages, therefore we understand each and every detail of IBMi development. From providing assistance or maintenance to application development from scratch, our AS400 development team knows it all.

Application Modernization
Do you want a classic user interface without losing the secure RPG code and business logic? Our team of qualified IBMi experts know all the latest and modern platforms/frameworks to help your green screen application modified with a GUI leveraging the existing code. We know all the concepts from Open Access to API-fication and integration.

Migration & Conversion
Migrating from IBMi to other platforms to meet your customer demands is one of our areas of expertise. Our team can help in migration services. We generate business documents for legacy applications written in old RPG to make the migration seamless and effective.
TECHNOLOGIES
Databases
DB2/400

PostgreSQL

MS SQL
Operating System
OS/400

V5R3, V5R4

V6R1

V7R1, V7R2, V7R3, V7R4
Source Control
Aldon

Turnover

Implementer

GITHUB

SVN
Tools
Hawk Eye

ROBOT

X-Analysis

TLA Forms

SQL Performance Monitor

MIMIX

Data Mirror

Rdi

ACS

Synon

Galileo Performance Management
Packages
EDI (Trusted Link, Menten, Liaison Delta)

Infor LX (ERP)

Infor XA (MAPICS)

PRISM (ERP)

S2K Enterprise (ERP)

CAMS/400 (ERP)

JDE (ERP)

Smart 400
Domain
Banking and Finance

e-Commerce

Manufacturing

Insurance

Retail

Healthcare
LANGUAGES
RPG-Free

RPGLE

RPG II, RPG III, IV

SQLRPGLE

CLLE

COBOL
Our Specialties

JD Edwards Cloud Solutions
The rapid growth for the need for the cloud has led to a significant rise in the demand of JD EnterpriseOne, JDE One World, OneView, JD Edwards ERP, and JDE Cloud solutions. Programmers.io has hands-on experience in implementation, integration, customization, support, and upgrades of JD Edwards solutions to meet your business requirements.

EDI: Electronic Data Interchange
Our EDI experts specialize in Electronic Data Interchange (EDI) integration development, supporting businesses to go paperless and reduce as many manual steps as possible. Using our expertise we have enabled industries on large scale in secure, quick, and standardized data exchange.

Prism ERP Solution
Programmers.io provides extensive support for PrismERP integration, upgrades, deployment, and migration of your old systems to this new platform. Enabling your business functions with the PrismERP application will provide enhanced management and accurate business insights. Get it integrated to give a competitive edge to your business.

Smart 400
Smart400 is entirely based on the native IBM iSeries, extensively used by renowned insurance companies for technical implementation. Programmers.io comes with the expertise and an immense pool of IBMi talent. We provide extensive support for Smart400 implementation and customization to organizations worldwide.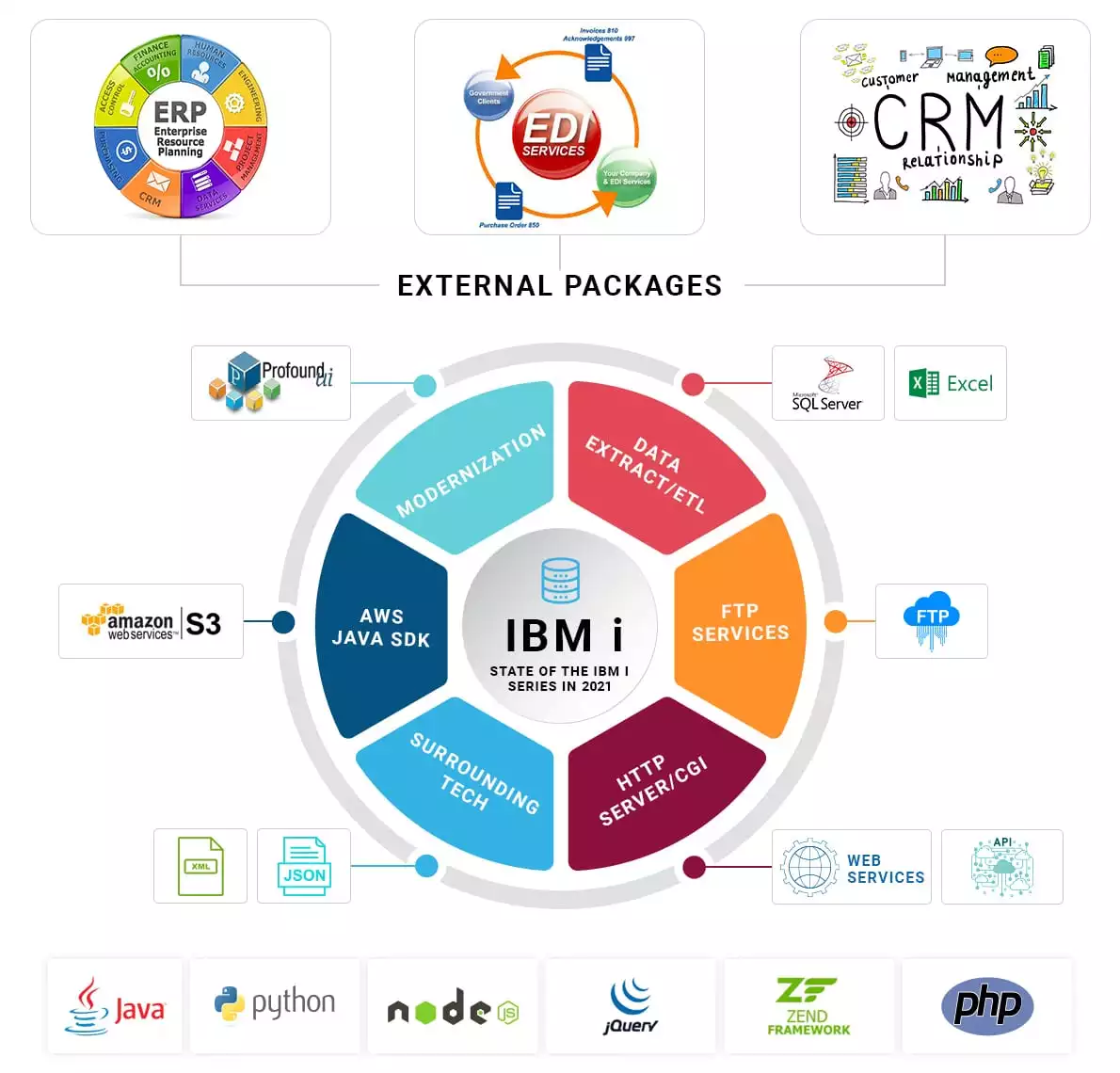 External Packages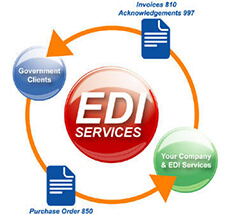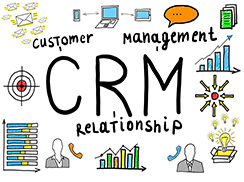 IBM i
State of the IBM i Series in 2021
Data Extract/ETL

FTP Services

HTTP Server/CGI

Web
Servcies

Surrounding Tech


AWS Java SDK

Modernization







Our IBM
i

Series Development Features
Synon Development for IBM System
IBM i Series Lansa ERP Framework Development
Websphere Development for IBM i Series AS400
AS400 Web Application Development
IBM i Series AS400 ARCAD Development
AS400 Lansa Integrator Development
IBM Power Systems AS400 SQL Server Development
Report Program Generator (RPG) Development for IBM iSeries AS400
IBM Power Systems AS400 Mobile Application Development
IBM iSeries AS400 Application Development
IBM Power Systems AS400 Open Source Development
IBM
i

API Integration

Looking for API integration with your IBM i system? Programmers.io is here for you.
Integration using Java
Java is one of the most reliable options to integrate APIs into IBM i systems because it
1. Supports SOAP/REST.
2. Easily manipulates complex request/response.
3. Handles XML better than RPG.
4. Handles multimedia formats (like files, images, etc.).
5. Can be used as a wrapper to upload API content and later call RPG programs from Java to perform business logic.
Integration using IBM
i

tools

Our developers also use IBM i tools, like LIBHTTP, and DB2 methods for HTTP services, like Get and POST. SQL extensions, in the form of user-defined functions (UDFs), access URL-addressable resources via HTTP directly from SQL statements. SQL aggregation or XPath access can be used to manipulate, and store data retrieved from the web. REST functions are used to issue simple HTTP GET or POST requests.
Integrating IBM
i

with third party and e-commerce platforms
IBM i applications are robust and secure compared to other applications. There's no limit to what you can achieve with AS400 when you integrate with the right third party technologies. For example, warehouse management systems, CRMs, security applications, EDIs, or any cloud services, like Amazon Web Services (AWS).
The same applies to integration with Magento e-commerce integration. If you have your online marketplace built up on IBM i, integration with Magento streamlines the online purchasing process while IBM i continues to process transactions safely, securely, and quickly.
Build Strong
We are dedicated to helping companies build the applications and technologies that will help them meet their business aspirations. Our programmers are well versed in all the latest versions and libraries. We can help your business integrate technologies no matter your requirements.
Build on Time

Within 7 days, you'll start your project. Whether you need one developer or a team.
We are dedicated to providing you developers with the right skills and experience to scope your requirements.


Structure your design, test code for quality and functionality.
Deploy and support, according to your needs and timeline.

Try us with an industry unique 30 day risk free trial
Build on Budget
We help startups realize their aspirations and medium to large enterprises build big within their budgets. We offer dedicated developers starting at $35 per hour. Contact us with your project ideas and we'll give you a quote. Whether you need a dedicated team with rolling contracts, fixed pricing for one-time projects or hourly pricing for on-going work, we are dedicated to affordability and your satisfaction.
Why
IBM i

/AS400 Development for your project?
For years, organizations and even some technology experts have considered AS400 obsolete. However, when we look at the facts, including the characteristics and the importance of this system in its updated format today, we discover that AS400 cannot be ignored. Today, it is still one of the most integral systems for enterprises, manufacturing industries, finance and more.
As we already know, AS400 systems now includes an extensive library-based operating system. IBM i, it is also capable of supporting multiple instances of AIX, Linux, Lotus Domino, Microsoft Windows 2000 and Windows Server 2003. The Power processors support IBM i, AIX, Linux and Lotus Domino. Windows is supported with either single-processor internal blade servers (IXS) or externally linked multiple-processor servers (IXA and iSCSI). iSCSI also provides support for attachment of IBM Blade centres. Windows, Linux, and VMware ESX(VI3) are supported on iSCSI attached servers.
Other important features include:
Logical portioning
DB2 Mirror
Common client-server support
RPGLE-the most secure and robust language
RPGLE or RPG IV is the latest version used for IBM i application development. Although companies are migrating to new platforms, there are ways of migrating the frontend to new platform keeping the old RPG code intact. This includes some simple and easy procedures:
One of the simple solutions is re-facing or transforming the green screen into a GUI. Re-facing makes the interface user friendly giving a browser-based look and feel without any programming changes.
The common green screen can be enhanced by using RPG Open Access to separate the business logic from the UI, allowing the same business logic to be used on multiple UIs.
Benefits of IBM i development from PIO
Our programmers have in-depth knowledge of a variety of tools and have a wealth of technological expertise.
They follow functional specifications to create technical documentation and develop pseudo codes.
They troubleshoot your business processes to diagnose where the issues are.
They will help your enterprise modernize legacy code, integrate your ERP or EDI solutions, as well as develop and maintain applications.
If you need support for existing software, they can help debug, locate and solve issues.
Scale Your Development Team
Our trusted AS400/RPGLE developers at Programmers.io can deliver high-quality services to
help your business grow.