Build Faster With .Net Development
Accelerate Your Digital Transformation- Harness our team to help your business enhance your platforms and applications.
Dedicated Development- Never worry about bandwidth again with one of our dedicated developers.
Create Resilient Infrastructure- Our team can increase your internal technological flexibility.
Fortune 1000 and NYSE clients. Documented Excellence
Ask about our
HAPPINESS GUARANTEE
Guaranteed response in less than one business day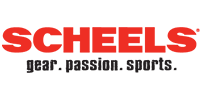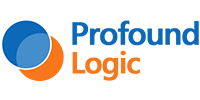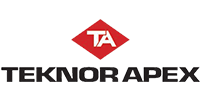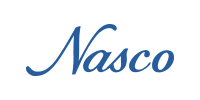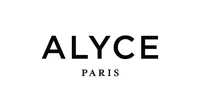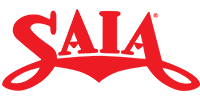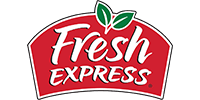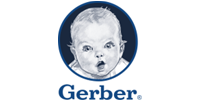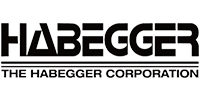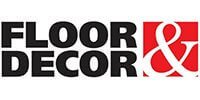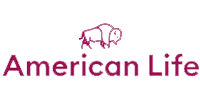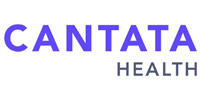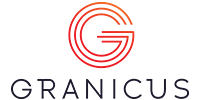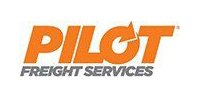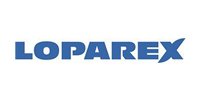 300+
Developers Available
We Are
A Microsoft Gold Partner
.NET Development SERVICES
.NET – B2B Integration, B2C Application Development, Web Services based Application development, Reusable Components, Mobile Solution

Complete ASP.NET Development
Our expert team can take care of all your ASP.NET development needs whether they relate to enterprise/CMS, an ecommerce store, or a web portal.

Net Core Development
We are well-versed in cross-platform application development by integrating .Net Core into our development system. We can easily execute framework-dependent deployment (FDD) as well as self-contained deployment (SCD).

.Net consulting
We become experts on your specific system before our first consultation. The detailed knowledge of your system helps us provide immediate recommendations and solutions to problems related to your .Net applications.

.Net Migration
Besides developing .Net solutions from the scratch, we are also experts in migrating your legacy systems to the latest .Net platform.
.NET applications on Azure

.Net Deployment on Microsoft Azure
Dot net application development and deployment is performed with Azure Cloud Services. Microsoft Azure hosting keeps your applications safe and secure by redirecting traffic from troubled instances to healthy ones that are running smoothly.

.Net development In Azure App Service
Our .net developers and experts use Azure App Service's built-in authentication and authorization support. This helps the developers to sign in and access data by writing minimal or no code in web apps, RESTful API, and mobile back end. Hence, saving time and using it in providing business value to the customer.

.Net development using Azure Functions
Azure Functions is a server less solution that is used by our .Net developers to write less code, invest in less infrastructure, and save on costs. Out dot net development team does not have to worry about deploying and maintaining servers as the cloud infrastructure provides all the up-to-date resources needed to keep the applications running
Our Specialties
Power BI
Data analysts at Programmers.io create robust dashboards and data models using Power BI. These dashboards help our business intelligence professionals aggregate, analyze, visualize, and share data. Easily embed Power BI in your .Net applications. wesbites and mobile apps with the assiatnce of our .Net development experts.

SSRS
Programmers.io uses SQL Server Reporting Services (SSRS) to prepare and deliver a variety of interactive and printed reports. It provides a simple way to create and format complex reports. We integrate SSRS into .Net applications and projects to enable easy editing of SQL reports which allows even non-technical people to access the power of SSRS reporting.
Build Strong
We are dedicated to help you build the applications and technologies that meet your business aspirations. We know the latest versions and libraries and can integrate technologies to satisfy your expectations.
Build on Time

Within 7 days, you'll start your project. Whether you need one developer or a team.
We are dedicated to providing you developers with the right skills and experience to scope your requirements.


Structure your design, test code for quality and functionality.
Deploy and support, according to your needs and timeline.

Try us with an industry unique 30 day risk free trial
Build on Budget
We help startups realize their aspirations and medium to large enterprises build big within their budgets. Contact us with your project ideas and we'll give you a quote. Whether you need a dedicated team with rolling contracts, fixed pricing for one-time projects or hourly pricing for on-going work, we are dedicated to affordability and your satisfaction.
.Net Development Ecosystem

.Net Framework
Our expert .Net developers are experts in the .Net framework. We use this technology to develop all ASP.NET applications, Windows forms, WPF, and MVC applications.

.Net Core
.Net Core is a separate runtime. Our programmers use this technology to create a wide variety of web apps, ASP.NET core apps, and universal windows platform apps.

Mono for Xamarin
Mobile app development is also possible using .Net and all this is because of Mono for Xamarin. Xamarin is used to build applications for Android, MacOS and iOS.

.Net 5
.NET 5 is the next step forward with .NET Core. We use .Net 5 as it is here to expand the capabilities of .NET by leveraging the best of .NET Core, .NET Framework, Xamarin and Mono.
Process we follow

Agile Methodology
We use the Agile approach as our project management model. Our self-organizing cross functional teams collaborate to deliver bug free and productive solutions for our clients.
Benefits From Working With Us

Guarantee Code Quality
Code quality matters on each and every project. We follow coding industry standards and naming conventions and provide comprehensive current code documentation.
Project Timelines Achieved
We're prepared adhere to client given timelines without compromising on the quality of our work even under the most challenging conditions.

End to end support
Our experts are always available for immediate support and maintenance even after the project is completed.
Our team's expertise
We are one of the top-rated Microsoft .Net/C# development companies and we are listed among the top .NET/C# developers.
Programmers.io is a Microsoft Gold Certified Partner.
Our unique skillset and years of experience in .Net allow us to accomplish projects that other companies couldn't.
We have a dedicated team of .Net programmers which helps us scale up to meet critical deadlines.
We provide an industry unique performance guarantee.
We have worked with and delivered effective solutions for over 100 renowned organizations.
We extend your team with trusted .Net developers, providing immediate support and customized solutions.
Why .Net development for your project?
Development in .Net has been always known to develop Form-based, Web-based, desktop applications and applications related to Web administrations. The launch of .Net 5 has taken this technology to a new level. It is now usable for macOS, Linux, TvOS, iOS, Android, WatchOS,Web Assembly, and many more. In simple words, .Net is every .Net developer's go-to option for every kind of web development.
There are a variety of programming languages accessible on the .Net framework, the most widely used by qualified .Net developers are VB.Net and C#. It is utilized to build applications for Windows, mobile, and web. With .Net, you can use multiple languages, editors, and libraries to build for web, mobile, desktop, games, and IoT.
Languages developed by Microsoft:
C#.Net
VB.Net
C++.Net
J#.Net
F#.Net
JSCRIPT.Net
WINDOWS POWERSHELL
IRON RUBY
IRON PYTHON
C OMEGA
ASML(Abstract State Machine Language)
This capability of the .Net framework has made it an exceptional technology that has equal importance even today, compared to other latest web development technologies.
.Net for Cross-Platform
.Net is compatible with various platforms. Have a look at various versions of .Net that allow all the applications to be accessed across devices.
.Net Core is a cross-platform .Net implementation that is especially developed for websites, servers, and console apps on Windows, Linux, and macOS
.Net Framework supports websites, services, desktop apps, and more on Windows
Xamarin/Mono is a .Net implementation for running apps on all the major mobile operating systems
ASP.Net Core and .Net 5 is designed to allow runtime components such as APIs and compilers. The development of .Net Core is a great sigh of relief for many .Net developers because of its excellent features. Development using .Net has been empowering since its inception and the latest releases are worthy as ever. Programmers.io provides qualified .Net developers for quick and productive solution development in .Net.
Have a new project in mind?
.Net development is now easy with our expert .Net developers. Hire our developers through a hassle-free process and select your own dedicated team.