Redefining Businesses with smart Data warehousing
Data Warehouse Services – From development to overall consulting our data experts cover everything
Flexible Engagement Models – Hourly, monthly, and per project rates available.
100% customer satisfaction – Delivering projects that exceed customer expectations
Fortune 1000 and NYSE clients. Documented Excellence
Ask about our
HAPPINESS GUARANTEE
Guaranteed response in less than one business day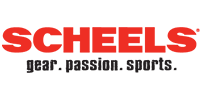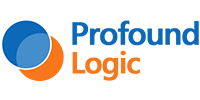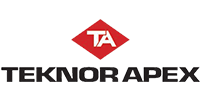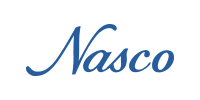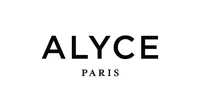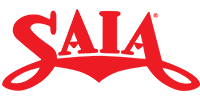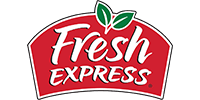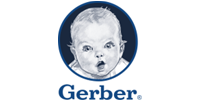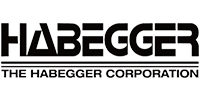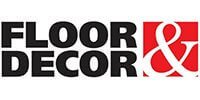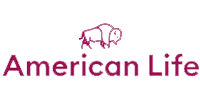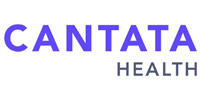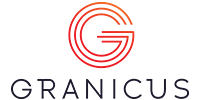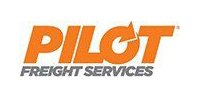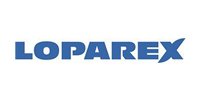 Dedicated Team of
Data Warehouse Experts
A Good Firms
Top Developer
Our Data Warehouse Services
We offer Data Warehouse consulting and development services to extract relevant business insights and enable effective decision making. Data management is no more a challenge after partnering with our data experts.
Data Warehouse as a Service
DWaaS is offered on subscription basis to help you focus on important tasks and let the data warehouse security, storage and implementation tasks be our responsibility. From configuration, integration to support and administration our datawarehouse experts take care of everything.

Data warehouse migration
We help you with securing your important data by migrating it from on-premises data warehouse to the cloud. Our data warehouse experts design the end to end migration plan, assist in selecting the right cloud vendor and transfer both master and metadata to the cloud data warehouse.

Data warehouse consulting
Our datawarehouse consultants have in-depth experience in helping you in developing a new data warehouse design from the scratch or enhancing your existing solution. Get complete consultation on data integration and data quality procedures.
Data warehouse development
Today's businesses need to get hold of exact business insights from the pool of data. We, at Programmers.io make it easy by modeling, developing and implementing the whole solution comprising a data lake, a data warehouse, ETL processes, online analytical processing cubes and more.

Data warehouse support
Your Datawarehouse is the source for all the valuable business insights, therefore, it should be properly attended. Our Datawarehouse support services include proper end to end data administration, loading new data, monitoring performance and capacity, resolution etc.

Data Analytics Services
We offer-On-demand data analysis, Subscription-based data analysis, BI and DWH consulting, implementation and support. This helps the organizations from any industry to generate better revenue. We enable our clients to get the power over their data by converting the raw data into useful information
Data Warehouse Tools & Software
We use authentic and authorized Data warehouse tools to consolidate raw data from various departments of an organization.
Cloud Services
AWS Cloud Services

Microsoft Coud Services

Google Cloud Platform
Big Data Query
Dremio

Pivotal Greenplum

Hive
Cloud Data Management/Big Data
Snowflake

AWS Redshift

Rubrik

Google BigQuery
ETL Validation/Data Quality
Informatica Data Quality

Informatica Data Validation

Datagaps ETL Validator

RightData
Serverless platform
AWS Lambda

Google App Engine

PythonAnywhere

Salesforce Heroku
BI Tools
Looker

Power BI

Tableau

Cognos

Domo
RDBMS
Sql Server

Oracle

Sybase IQ

Teradata

Natezza

EXASOL
ETL/ELT Tools
Matillion

Informatica PowerCenter

Informatica Intelligent Cloud Services (IICS)

SnapLogic

Azure Data Factory

Talend ETL

lyftrondata

SAP Business Warehouse

SAP BW/4HANA
Benefits with Programmers.io

PIO has a team of experienced data analytics experts who work with an agile approach and deliver solutions of various complexity levels.
We offer customized solutions as per your industry need and data analytics requirements

Become a data driven organization with the world's leading analytics team

You have the complete power to select an experienced team/individual to extend your in-house team
Build Strong
We are dedicated to help you build the applications and technologies that meet your business aspirations. We know the latest versions and libraries and can integrate technologies to satisfy your expectations.
Build on Time

Within 7 days, you'll start your project. Whether you need one developer or a team.
We are dedicated to providing you developers with the right skills and experience to scope your requirements.


Structure your design, test code for quality and functionality.
Deploy and support, according to your needs and timeline.

Try us with an industry unique 30 day risk free trial
Build on Budget
We help startups realize their aspirations and medium to large enterprises build big within their budgets. Contact us with your project ideas and we'll give you a quote. Whether you need a dedicated team with rolling contracts, fixed pricing for one-time projects or hourly pricing for on-going work, we are dedicated to affordability and your satisfaction.
Why data warehouse for your business?
The digital world today is data driven. It means, if a business needs to analyze the market, customer experiences and gauge them to create effective solutions they have to depend on tons and tons of data. As you know, today is the time of data overload therefore making effective data analytics needs Data warehousing.
It improves the process of data collection, consolidation and extraction of useful information. Data warehousing enhances and accelerates the businesses in deriving the useful insights, best for their business growth, creating marketing strategies and attracting maximum customers.
Data warehousing is important for every industry, here's why:
It ensures consistency while collecting the data making it easier and systematic to derive useful corporate information. Data warehouse encourages standardized data collection from different sources reducing the risk of error in interpretation.
Data warehousing helps in making better business decisions. Successful business leaders develop data-driven strategies through it.
The speed and efficiency of accessing different data sets is enhanced with proper data warehousing techniques used in any business. This makes their business competitive and market ready.
Data warehouse platforms enable the business owners to access, evaluate and then take the action on all the past or present activities according to the demand in the market.
The graphical representation of the cleaned data helps in having a scrutinized perspective and working on future goals.
Scale your Datawarehouse development team
Extend your in-house data warehouse team with our professional data ninjas to help you accomplish the right business insights and set realistic goals.