EMPOWER YOUR WEBSITE WITH PIO MAGENTO DEVELOPERS
Dedicated Development- Never worry about bandwidth again with one of our 300+ dedicated developers.
Seamless Communication – Our team can work with your internal project management and communication software.
Wide Range Of Clients- Clients from small businesses to Fortune 100 companies.
Fortune 1000 and NYSE clients. Documented Excellence
Ask about our
HAPPINESS GUARANTEE
Guaranteed response in less than one business day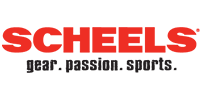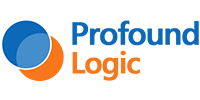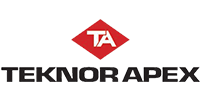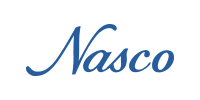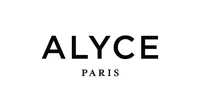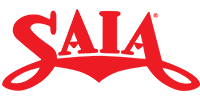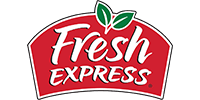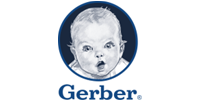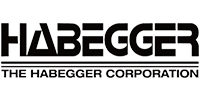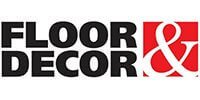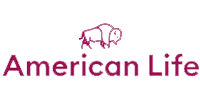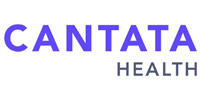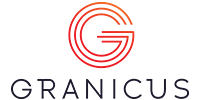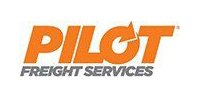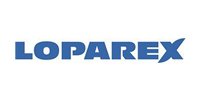 Rated 4.8
Stars On Clutch
99% Job
Success Rate On Upwork
Hire Us As Your Custom Magento Developers
Dedicated Magento Developers Who Bring Cost-effective, Valuable Designs to Match Your Development Strategy

Mutli-store Development
Our Magento developers build amazing & feature-rich hybrid mobile apps that cater to all industry verticals.

Magento Theme Development
Our offshore Magento programmers build amazing & interactive themes for small to large scale businesses.

Magento Data Migration
Our Magento programmers are experienced in data migration that's cost effective, scalable, and runs seamlessly across devices.
WHY MAGENTO FOR MY PROJECT?
E-commerce is a requisite for all businesses across categories. Every online business benefits from a sophisticated e-commerce solution: one that offers scalability, flexibility, and extensibility.
If you envision an e-commerce website with all the world-class features and a mobile-friendly theme that engages your customers 24/7, let our developers guide you through the maze of open-source web application platforms available.
The Magento platform that has crossed millions of downloads and is one as the most popular eCommerce platform in the digital marketplace.
Magento is Open Source = Free!
Power your online business with the most flexible and scalable e-commerce platform.
Up against competing platforms like OsCommerce, OpenCart, Zen Cart, and WordPress, businesses regard Magento as one of the most search engine-friendly e-commerce platforms available. Besides having rich features, this open-source platform offers users unrivaled flexibility to manage content, looks, and functionality for e-commerce stores. Magento will give you the ultimate eCommerce solution with a powerful blend of highly scalable design and a wide-ranging support network. Our Magento experts will help you choose from among the versions and support you with development and features. You can select from three versions, based upon the scale and vision of your needs.
Magento Versions
Magento Community Edition (free)
Magento Enterprise Edition (paid)
Magento Go (paid & hosted on Magento's servers)
The most popular of them all is the Community Edition which is completely open-source and has one of the largest and most active developer communities for e-commerce platforms on the internet. There are many companies out there that work with both Magento Community and Magento Enterprise depending on the clients' requirements. Both versions offer different feature sets. Our experts will help navigate versions with their advantages and disadvantages.
Magento has left all other platforms behind and deserves to be the #1 open-source e-commerce platform. Magento, the most popular e-commerce platform as early as 2013, is the most preferred e-commerce platform but what are its advantages compared to other e-commerce platforms? Some reasons for Magento's unparalleled success and why it deserves to be the most popular e-commerce platform include:
Simple and easy to use features.
Flexible Content Management System: You can quickly build customized solutions that sync with your e-commerce business needs because it offers a flexible platform.
Good for marketing: Generates revenues and sales from effective tools like cross-sells and upsells that entice users to buy more products.
Magento creates search engine-friendly URLs that are good for marketing.
A high number of features: One of the best things about Magento is that it provides an inclusive range of features in a well-organized manner.
Updates the website automatically (usually not available on other e-commerce platforms)
Magento's flexible rules of pricing attract a high number of customers.
Supports multiple websites to promote products and services across domains.
Customizable themes: Customize your store in any way you want and obtain any template for the look you desire.
Mobile-friendly Configuration: Magento is responsive and completely mobile-friendly.
The functions of the Magento eCommerce platform are very simple, quick, and versatile. Browse easily, buy comfortably, and enjoy effective services expediently.
Extremely popular with a very long history– therefore, plenty of information is available for users as well as developers.
Advanced SEO. Magento's advanced SEO support features give products a great chance to rank on all popular search engines like Google, Yahoo, Bing, and more.
Manage your products efficiently. You can display specific prices for a specific group of customers, add multiple images for products, and you can control all this by using simple options.
Additional Reasons Include the Following
A well-organized back end
A shopping cart that is easy to update
A nice default template
Add-on modules that have new and significant capabilities
A businessman from any industry can opt for this platform and register huge success. Magento is a great eCommerce solution for any company that is growing, has customers all over the world, and caters even to multi-industry companies.
Now let's have a look at a few of the valuable features of the Magento eCommerce website development platform.
Magento Main Features Include
An ever-growing list of new and better extensions
Open-source platform
Simplified dashboard for easier admin
Optimized for SEO
Specialized for e-commerce
An increasingly customer-centric shopping experience
Cross-browser support
Safer, more secure upgrade and payments
Multi-lingual and multi-currency support
Quick checkout option
A proven pick for almost every e-commerce web design company since its introduction, Magento has been serving the industry for years. Magento scales beautifully across phones, tablets, laptops, and desktops and manages customers' sensitive financial information.
Scale Your
Development Team
Programmers.io helps you execute projects by providing trusted Magento developers who can join your team and immediately start delivering high-quality applications to help your business grow.
Blog
Check out our latest publications and research works on Magento Development:
[pt_view id="b2ced76phl"]