Implement a successful EDI integration with our team
Flexible Engagement Models- Hourly, monthly, and per project rates available.
Build Custom Solutions- Our team can build Edi integration tailored to your needs.
Increase Data Security- Our EDI integrations help your business increase the security of your data transfers.
Fortune 1000 and NYSE clients. Documented Excellence
Ask about our
HAPPINESS GUARANTEE
Guaranteed response in less than one business day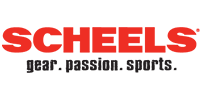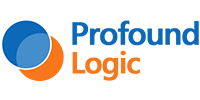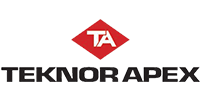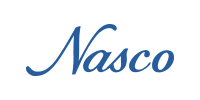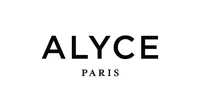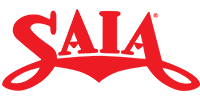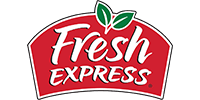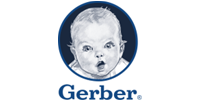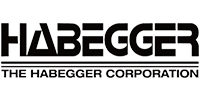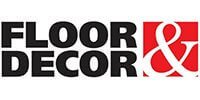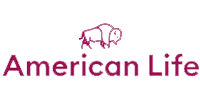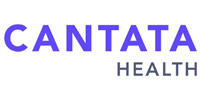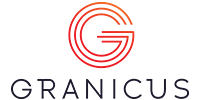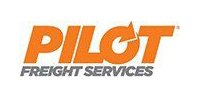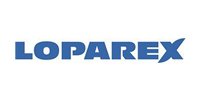 Doing
Business Since 2012
Rated 4.8
Stars On Clutch
Our Electronic Data Interchange (EDI) Development services

EDI Software Integration
Our EDI software developers are well versed in an end-to-end process for EDI software integrations of systems. Our team consolidates the data from different systems and generates that data for final interchange. We help you integrate with shipping services, eCommerce solutions, ERP, WMS, API connection, 3PL, etc.

EDI Software Implementation
Comprehensive EDI software solutions are seamlessly implemented by our team to make your business EDI enabled. We have a detailed process using TLi (Trusted Link for iSeries) ensuring the reliability to set up a New Trading Partner, Processing of Inbound & Outbound documents (like 850, 855, 856, 810, 204, 211, 214 210, ORDERS, DESADV, INVOIC) in ANSI X12 and EDIFACT formats.

EDI Consulting
Our experienced professionals have in depth knowledge of EDI and e-business. We offer extensive consulting, troubleshooting, auditing, and disaster recovery for mission critical EDI enabled businesses.

EDI Software Solutions
Industries such as retail, healthcare, finance, need EDI for secure data transfers. We enable businesses like these with our from scratch EDI software development.
Programmers.io Benefits
Our Electronic Data Interchange solutions are specially designed to connect, integrate, automate, and expand your business. Connect with us today to learn more about our end-to-end services. Choose us because we are:

Affordable
Our EDI solutions and services are created with market requirements in mind and available at affordable prices.

Easy and accessible
We offer an intuitive interface for EDI solutions that makes it easy to learn and use. Our support team is easily accessible and always ready to train and advise.

Customized EDI software
Electronic Data Interchange is important in almost all industries who deal with regular transactions. We create custom web-based, or hybrid systems to enable reliable EDI software communications that comply with standards- ANSI ASC X12, EDIFACT, and TRADACOMS.
Build Strong
We are dedicated to help you build the applications and technologies that meet your business aspirations. We know the latest versions and libraries and can integrate technologies to satisfy your expectations.
Build on Time

Within 7 days, you'll start your project. Whether you need one developer or a team.
We are dedicated to providing you developers with the right skills and experience to scope your requirements.


Structure your design, test code for quality and functionality.
Deploy and support, according to your needs and timeline.

Try us with an industry unique 30 day risk free trial
Build on Budget
We help startups realize their aspirations and medium to large enterprises build big within their budgets. Contact us with your project ideas and we'll give you a quote. Whether you need a dedicated team with rolling contracts, fixed pricing for one-time projects or hourly pricing for on-going work, we are dedicated to affordability and your satisfaction.
Why EDI for your project?
Electronic Data Interchange (EDI) is the transfer of data electronically between two partner companies. This process is generally used when the data transfers are for invoices, order placing, payments, etc. EDI helps in streamlining the process of ordering and paying for goods.
EDI is beneficial to companies because:
EDI can help in cutting costs related to ordering products and paying invoices. As companies need to place orders regularly, EDI simplifies by automating the process of routine product ordering and invoice payment.
Gone are the days of manual scribbling on paper. EDI offers a high level of coordination, automation, and control over product delivery and shipment. With the help of EDI, companies and trading partners witness a steady flow of products, based on effective electronic communication and channeling.
Other significant benefits include:
Easily connect with your network of trading partners
Ensure on time fulfillment of daily orders
Streamline and automate your order fulfillment process
Leverage your EDI capabilities to expand your affiliate network
Receive and respond to orders, invoices, etc. in minutes
Improve the overall order processing of your business
Scale your Electronic Data Interchange software team
Our EDI experts are available for hire on-demand or as an extension of your in-house team. No matter how you hire, we are confident that our team will be an important and productive member of your team.