Build A Better Ext JS Solution With Our Programmers
Enhance Your Solutions- Our team has expertise in many areas to help you enhance your Ext JS project.
Extend Your Team- Our team lets you increase the talent level and capabilities of your internal team.
Industry Unique Performance Guarantee- 30 days to test our service.
Fortune 1000 and NYSE clients. Documented Excellence
Ask about our
HAPPINESS GUARANTEE
Guaranteed response in less than one business day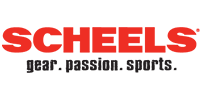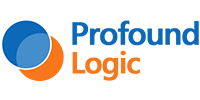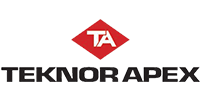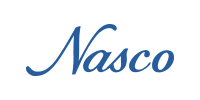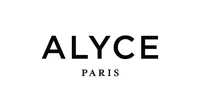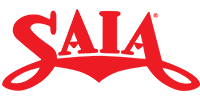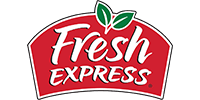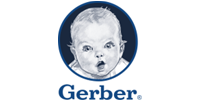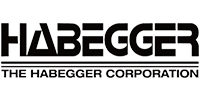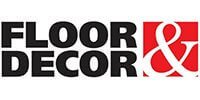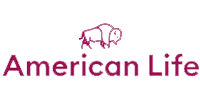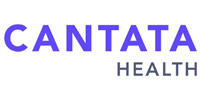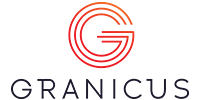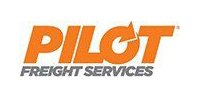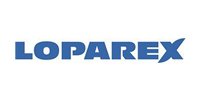 300+
Developers Available
Rated 4.8
Stars On Clutch
Doing
Business Since 2012
Our Ext JS Services

Mobile and Web Application Development
Ext JS is a comprehensive JavaScript framework for building enterprise and data-intensive web apps across devices. Our team provides faster application development using the largest set of rich, customizable UI components.

UI/UX
Our UI designers deliver innovative user interfaces across all digital channels. They create seamless, adaptive user interfaces that go beyond expectations. The design experience of our team combined with phenomenal Ext JS features bring out an unbeatable solution.

Cross-Platform
We deliver a myriad of applications with cross-platform compatibility. Use of Ext JS for apps enable them to run on multiple platforms using a single code base approach. Our team's approach empowers organizations to gain access to more productive applications.

Legacy Migration
Our legacy application migration solutions upgrade your systems and business applications by optimizing existing application management. This could include everything from enhancing current applications to re-engineering current applications with new technologies.
Data Integration and Analytics
Our Integration Platform connects data and analytics from subsidiary locations to corporate applications or a central data warehouse. Visualize, analyze and integrate large volumes of data within your data framework.

System Integration
System integration can be a complex and intricate process. Whether you are planning to add new functionality to an IT solution already in use or implement new software, we offer seamless integration solutions to ramp up the development process.
Our Team's Skillset
The Programmers.io team has expert level knowledge in Ext JS development and building processes.
The team has in-depth knowledge and experience with jQuery, JavaScript, XML, JSON, and AJAX.
Our Ext JS experts have a deep understanding of a variety of design patterns and knowledge of Java based design paradigms.
Our qualified experts are well versed in server-side CSS pre-processing platforms.
We work on client-side scripting and JavaScript frameworks, including jQuery.
Our experts have a deep understanding of advanced JavaScript libraries and frameworks, such as Vue.js and/or AngularJS.
Ext JS Ecosystem

Develop
The extensive pre-built library of Ext JS contains more than 140 components. We make use of every component depending upon business requirements to accelerate web application development.

Design
Seamless design options, themes, and drag and drop features help our designers to create code more efficiently and design effortlessly. Easier design and coding processes result in more robust applications.

Test
Improving the quality of the applications requires end to end testing. We perform unit and functional testing for Ext JS apps to increase team productivity and accelerate release cycles.

Data Package
Ext JS allows client side collection of data using highly functional models with features such as sorting and filtering. Our team can use many data packages, is protocol agnostic, and can consume data from any back end source.
Process Our Team Follows

Agile
Our team uses an Agile approach for every development process. This methodology allows the team to manage a project by breaking it up into several stages and encouraging constant collaboration with stakeholders.

Organization And Structure
While developing a web application, maintaining the structure of the application should be of utmost importance. We consider the organization and documentation as one of the primary steps in our development approach.
Technologies
Basic



HTML




CSS




Javascript




JSON




AJAX




Bootstrap
Technologies



C#




.Net Core




WCF


ASP .Net
Web Forms

Windows
Forms

Windows
Services
Frameworks

Jquery


Ext Js
4.2 – 7.2

Highcharts
8.1.2

Gridstack


Gembox
(3.1)

Microsoft .Net
Frameworks 2.0 – 4.8

SpreadsheetGear
(2007 – 2017)
Databases



MS SQL Server




MySQL
Development
Tools



MS Visual Studio




Azure Devops
Design
Patterns



MVC




MVVM
Build Strong
We are dedicated to help you build the applications and technologies that meet your business aspirations. We know the latest versions and libraries and can integrate technologies to satisfy your expectations.
Build on Time

Within 7 days, you'll start your project. Whether you need one developer or a team.
We are dedicated to providing you developers with the right skills and experience to scope your requirements.


Structure your design, test code for quality and functionality.
Deploy and support, according to your needs and timeline.

Try us with an industry unique 30 day risk free trial
Build on Budget
We help startups realize their aspirations and medium to large enterprises build big within their budgets. Contact us with your project ideas and we'll give you a quote. Whether you need a dedicated team with rolling contracts, fixed pricing for one-time projects or hourly pricing for on-going work, we are dedicated to affordability and your satisfaction.
Our Industry Expertise

Manufacturing

Logistics

E-commerce
THE ADVANTAGES OF USING EXT JS FRAMEWORK
Ext JS provides the industry's most comprehensive collection of high-performance, customizable UI widgets – including HTML5 grids, trees, lists, forms, menus, toolbars, panels, windows, and much more. Ext JS leverages HTML5 features on modern browsers while maintaining compatibility and functionality for legacy browsers. Use to build your cross-platform apps for desktop, tablets, and smartphones.
Sencha Ext JS is used for building complex responsive web applications. Sencha provides rich set of tools and themes that helps to improve the development productivity and time. Programmers.io is top Sencha Ext JS development services provider company in India. We are specialized in developing secure, scalable and sustainable mobile and web applications using Sencha platform that looks and feel like native applications on supported mobile devices.
Hire Sencha Ext JS developers from Programmers.io to create high-performance and interactive cross-platform web applications. We have flexible hiring models. You can hire our Sencha Ext JS developer as per your project requirements. Our Ext JS developers are curious to develop web applications that amaze you with their skills and expertise on Sencha platform. Hire our Ext JS developer to create robust and responsive web applications.
Our Sencha developers design custom web applications and mobile-optimized web apps with intuitive user interface and experience (UI/UX) and responsive web design. If you are looking forward to hire Sencha developers to handle your web application development work then you are at right place.