Transportation and Warehousing Industry
Digital Transformation Of The Transportation and Warehousing Industry
Our custom-made software tools based on modern technology are enabling the transportation industry to make its business more efficient. Programmers.io offers perfectly tailored solutions for supply chain management, identifying delivery routes, shipment tracking, inventory management, optimizing warehouse performance, and a lot more.
Transportation and Warehouse IT solutions & Services
1 of 6
Custom Logistics Software Development
Our customized software solutions enable logistics and transportation companies to manage their warehouse efficiently with minimal manual effort. This reduces a lot of human errors and helps the staff focus on other important tasks. We've developed enterprise solutions, modern management systems, shipment tracking solutions, and more.
2 of 6
Real-Time API Integration
Software or API integration to enhance an existing system is one of the foremost solutions to make logistic companies more manageable and digitized. We perform seamless real time API integration to enable this industry to track their shipments in real time and optimize performance.
3 of 6
System Automation
Automation is the need of the hour, especially for complex businesses like those in transportation and warehousing. We automate manual processes by creating program interfaces and web-hook programs that update databases with properly segregated real time data without any human effort.
4 of 6
E-Commerce Solution Integration
We integrate the ecommerce solutions many modern customers require of this traditional industry. Solutions such as advanced payment gateways, digital product catalogues, invoice generation, automated sales support, and security are required to make traditional systems meet latest customer expectations.
5 of 6
Legacy System Modernization
Most of the companies in the warehouse and transportation industries have been around for many years and in need of digital enhancement. We modernize legacy systems like AS400, now known as IBM i, to modern platforms like Java and .Net. We enhance the interface to GUI to improve user experience.
6 of 6
In-House Team Extension
All our services and solutions are provided by a dedicated team of expert developers, software engineers, consultants, QA experts who are available to hire on demand. Our flexible hiring model lets you choose the professionals who suit your business needs and can extend your in-house team either onsite or offsite without complication.
Looking for a Long-Term IT Team?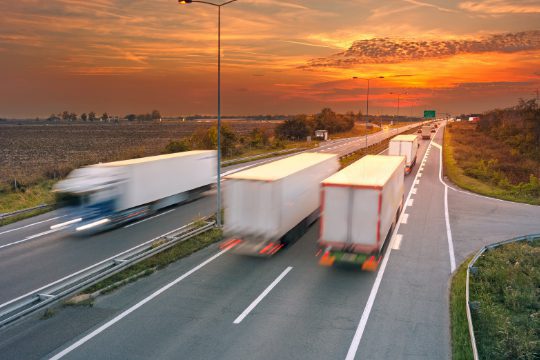 Why Choose Programmers.io?
We are enabling industry disruptors to convert their ideas into feasible and sustainable products/solutions.
Our expert teams help the business owners to validate their ideas before implementation and accelerate operations.
We integrate the solutions with realistic data insights, dashboards, and charts that help identify business needs and customer expectations.
Re-engineering and modernization of old systems is our major expertise. Programmers.io has helped many global logistic firms to embrace versatility and get rid of outdated interface designs.
Testimonials
"We find your team to be true business partners. Exceptionally responsive, strong domain knowledge, and outstanding at execution."
Chief Integration Officer
"Happy with the performance. The team is self-driving, which is something I've had struggles with in the past. Very knowledgeable on the IBMi and requires minimal guidance."
Director of Information Technology
"Every developer we have worked with has been great! They are great at analyzing and making great suggestions, in addition to coding all that we ask for. Even with the time difference, they are always willing to work on "our hours" when needed for deadlines and projects as needed. Thanks for everything!"
Chief Information Security Officer
"The programmers I have worked with have all been great! They think out of the box and make suggestions, and they research and figure things out on their own, which is a tremendous help to me. I would recommend them to any prospective clients you have."
Project Manager
"Great team and still one of the best I've worked with on the IBMi/RPG environment"
VP, Commercial Excellence & Digitization
Video Testimonials
Effectively Extending
Your Team
Ken Stewart, PMP, CSM
Vice president of operations & Engineering
PSigen Software Inc.
Play Video
Video Testimonials
Onboarding The Programmers.io Team
Brandy Churchill
Software Development Manager
Western National Insurance
Play Video
Video Testimonials
Effectively Extending
Your Team
Jackie Flummer
Director, Technical Business Systems
AmerCareRoyal
Play Video
Video Testimonials
Effectively Extending
Your Team
Luis Gonzalez
President
SalesScoreKeeper
Play Video
Contact Us Today!
Find out how Programmers.io can help your Transportation and Warehousing Industry company
get to the next level.
Risk Free! We guarantee you'll be happy after 30 days or we won't invoice you.