About Client
The client is a leading job provider with a team of HR professionals experienced in Executive Search, Talent Management and Talent Development domain. The client has been creating and developing cutting-edge products in Talent acquisition for years now. The organization is thriving and working out its best to create and enhance value for employees and stakeholders.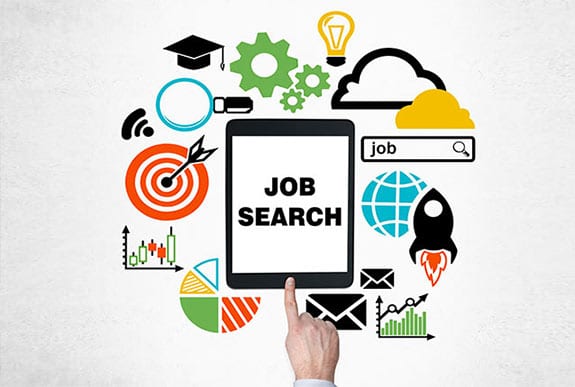 The Challenge
The client is continuously working to make job search easy for the aspirants. Therefore, it was looking to create a solution that would act as the one-stop shop for all career-related advice and jobs for individuals. The application as required by the client was expected to act as an efficient talent matching engine for the candidates and the employers. The client wanted:
An interactive mobile application for higher user engagement
A global platform for employees and employers
Interactive features for maximum retention
A single platform for all Talent recruitment-related aspects
The global reach of this cross-platform mobile application helped maximum users to register, access and explore relevant jobs or other related queries.
Features such as left and right swipe for job selection have made the search handy for several aspirants, hence, leading to maximum downloads and profits for the client.
The employers have a separate portal with complete control and accessibility to make relevant job postings. This saves their time, helps them filter candidates and select suitable applicants.
The overall user interaction and experiences have improved with the increase in total registrations.
Testimonials
"We find your team to be true business partners. Exceptionally responsive, strong domain knowledge, and outstanding at execution."
Chief Integration Officer
"Happy with the performance. The team is self-driving, which is something I've had struggles with in the past. Very knowledgeable on the IBMi and requires minimal guidance."
Director of Information Technology
"Every developer we have worked with has been great! They are great at analyzing and making great suggestions, in addition to coding all that we ask for. Even with the time difference, they are always willing to work on "our hours" when needed for deadlines and projects as needed. Thanks for everything!"
Chief Information Security Officer
"The programmers I have worked with have all been great! They think out of the box and make suggestions, and they research and figure things out on their own, which is a tremendous help to me. I would recommend them to any prospective clients you have."
Project Manager
"Great team and still one of the best I've worked with on the IBMi/RPG environment"
VP, Commercial Excellence & Digitization
Video Testimonials
Effectively Extending
Your Team
Ken Stewart, PMP, CSM
Vice president of operations & Engineering
PSigen Software Inc.
Play Video
Video Testimonials
Onboarding The Programmers.io Team
Brandy Churchill
Software Development Manager
Western National Insurance
Play Video
Video Testimonials
Effectively Extending
Your Team
Jackie Flummer
Director, Technical Business Systems
AmerCareRoyal
Play Video
Video Testimonials
Effectively Extending
Your Team
Luis Gonzalez
President
SalesScoreKeeper
Play Video
Contact Us Today!
Find out how Programmers.io can help your company
get to the next level.
Risk Free! We guarantee you'll be happy after 30 days or we won't invoice you.