About Client
Our client is a well-known leader in transportation and logistics with a rich history spanning eight decades. Since its founding in 1934, the company has consistently delivered reliable freight services, making it a trusted partner for businesses of all sizes. They have a vast network of service centers and modern equipment, which helps them specialize in less-than-truckload (LTL) shipping. This allows them to provide cost-effective, efficient, and timely transportation solutions across North America. Their unwavering commitment to quality, innovation, and customer satisfaction has earned them a sterling reputation, setting the gold standard for excellence in the freight transportation industry.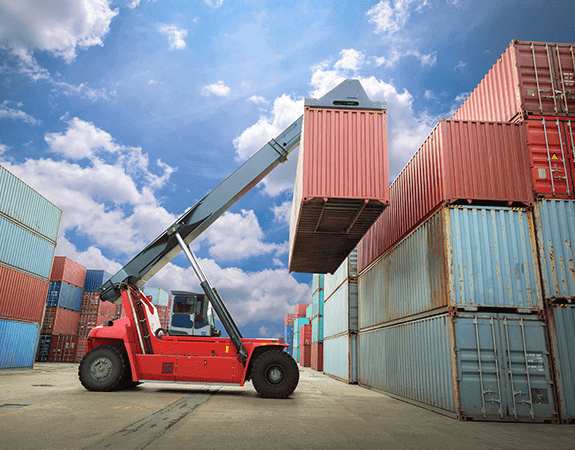 The Challenge
The client encountered significant challenges within their Development (DEV) process due to a high volume of incident test requests (application modification, enhancement, bug fixes, research, and sometimes production issues) that required rapid action taken by the development team (DEV).
High volume of tasks: There was a high volume of development tasks across the departments (e.g., Linehaul, Rating and Billing, SAP). The high volume of tasks caused bottlenecks and slowed down processes in all the departments when they interacted.
Research and analysis: No existing documentation was present for some programs. The operational landscape involved multiple systems interconnected through an ERP framework. This intricate framework introduced complexities, as changes or issues in one system could potentially impact others within the network. Therefore, research needed to be done for the implementation of new functionality.
Production issues: Frequent production issues need to be addressed on time. The application's demand for compatibility across various platforms introduced another layer of complexity. Ensuring the application functioned seamlessly across different operating systems, browsers, and devices required rigorous testing.
The Solution
To help the client address the challenges in their development processes, Programmers.io stepped in with a targeted approach focused on efficient analysis, development, and on-time delivery. As a result of the solutions implemented, development and production processes were improved, collaboration was increased, and efficiency was enhanced. Several issues were resolved within the departments, including linehaul issues, billing and rating reporting issues, and SAP issues.
Improved DEV and PROD Processes
Our team assumed responsibility for specific departments within the company, such as accounting, pricing, rating, billing, expedited, and freight payables. This targeted approach allows us to address pain points and bottlenecks, leading to smoother and more effective development and testing because we apply focused expertise to improve the process within each operational domain.
Analysis and Development
Programs for equipment (trailers, trucks, and jiff locks) and driver operations were developed. Our analysis led us to create an automated process that simplifies inbound and outbound operations. Our approach minimizes the effort required to modify all programs during a pilot vendor change. Additionally, we standardized the tractor number, expanding it from seven to thirteen characters. When completed, we provide well-structured analysis documents for most of the tasks.
Rate and Billing Report Improvements
When the state of operational data made it impossible to calculate the customer payable accurately, we offered an option to override the calculated payout so that customers are paid their negotiated incentives, loading, and unloading allowances accurately. After providing the solution, the QA team presented it to end users for approval before moving it to production.
Restructuring Record Organization
The development team reduced the table size and improved the product's performance. We archived or purged dated records and added a new functionality that allows users to email an overcharge claim response directly to the claimant instead of sending it in the mail. In addition, we resolved the sequence number limits in production programs that were crashing due to this limitation.
Instated Dormakaba Time Clock System
When drivers start a shift, they use it to clock in and record their login time. They also use it to clock out when the shift concludes. It is crucial to capture time zone information and daylight saving time status, which may vary depending on where the driver swipes their card. The updated program clock automatically converts GMT to local time for every punch in and out, based on the employee's home location, regardless of their physical location.
Streamlined Processes
To meet the reporting needs, the development team created updated reports to provide information on open invoices, returned checks, and more. Users also have the option to email the results in Excel format if they desire. These reports will streamline the effort of gathering information from various files and screens with a robust, automated process that will quickly provide user-ready information.
Testimonials
"We find your team to be true business partners. Exceptionally responsive, strong domain knowledge, and outstanding at execution."
Chief Integration Officer
"Happy with the performance. The team is self-driving, which is something I've had struggles with in the past. Very knowledgeable on the IBMi and requires minimal guidance."
Director of Information Technology
"Every developer we have worked with has been great! They are great at analyzing and making great suggestions, in addition to coding all that we ask for. Even with the time difference, they are always willing to work on "our hours" when needed for deadlines and projects as needed. Thanks for everything!"
Chief Information Security Officer
"The programmers I have worked with have all been great! They think out of the box and make suggestions, and they research and figure things out on their own, which is a tremendous help to me. I would recommend them to any prospective clients you have."
Project Manager
"Great team and still one of the best I've worked with on the IBMi/RPG environment"
VP, Commercial Excellence & Digitization
Video Testimonials
Effectively Extending
Your Team
Ken Stewart, PMP, CSM
Vice president of operations & Engineering
PSigen Software Inc.
Play Video
Video Testimonials
Onboarding The Programmers.io Team
Brandy Churchill
Software Development Manager
Western National Insurance
Play Video
Video Testimonials
Effectively Extending
Your Team
Jackie Flummer
Director, Technical Business Systems
AmerCareRoyal
Play Video
Video Testimonials
Effectively Extending
Your Team
Luis Gonzalez
President
SalesScoreKeeper
Play Video
Contact Us Today!
Find out how Programmers.io can help your company
get to the next level.
Risk Free! We guarantee you'll be happy after 30 days or we won't invoice you.