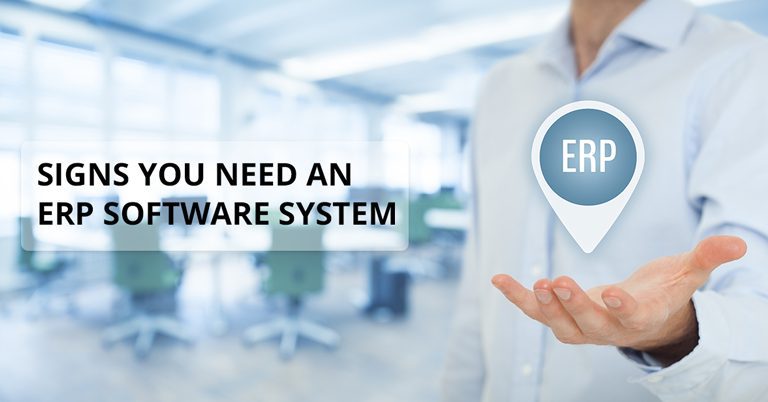 Signs You Need an ERP Software System
Most organizations never develop out of legacy systems and rely on them for most of their existence. The legacy system in place within your organization could well be holding you back from achieving the tech greatness and efficiency you have in mind from your business.
The tech solutions you have in place within your organization determine how you manage your finances, track your transactions and run almost all of your day-to-day operations. Hence, the presence of a legacy system without new tech trends incorporated within it can lead to inefficiencies across the board.
Read our case studies of ERP integration:
New Features To A 40 Year Old Business Management Software
ERP Customization And Enhancement For An Education Solutions Provider
Modernization Of A Manufacturer And Retailer's EDI And ERP System
Inadequate Business DATA
This is the digital age of data, and you should position your processes around data rather than the other way around. Organizations without an ERP system will have a considerable amount of manual work to do if they want to track data and make sense out of it.
Data experts would agree that it takes ages to gather data from different sources and then consolidate them manually. Since employees get to spend so much of their time on this, they don't have the effort to work on other more important necessities.
Systems Aren't Connected
The presence of disparate systems in the workplace, which aren't connected, can be a tell tale sign for you to move towards an ERP software system. It can get difficult for organizations to focus on operations if the systems aren't connected.
Once you start working on disparate systems, you will find that there is no connection between them. The significant amount of money you have spent on each of these systems will go to waste if you don't have an ERP solution in place to gel everything together.
Growing Customer Issues
The customer is king, and it always will be that way. The presence of inefficient processes and inadequate software can lead to a decline in customer service and scare them away. This holds particularly true for organizations that sell products.
Organizations that are manufacturing or merchandising goods need to forecast well in advance so that they have enough time to meet customer requirements and demands. All of your data is held in a central database when you have ERP software. Staff members can check it at all times to evaluate the efficiency and find the best results.
Prepping Financial Accounts is Lengthy
Finance is the core of every organization and is the muscle that everything else circles around. If finance falls short somewhere, everything else will fall out of place. Something as simple as payroll and client payment processing can take a lot of time if your finance department is working manually to prepare and update sheets.
An ERP solution can minimize manual work and generate output in a matter of minutes. The automation also allows organizations to store financial data in a secure manner within a central repository.
Develop Processes that Fit Current Systems
Aligning business processes with the current system you have in place can be extensive and does not give you the quick and efficient results you require. Some companies go down this path in a bid to avoid costs and generate actionable output, but we believe it is foolhardy.
Instead of altering their processes to meet the current systems, organizations should look to develop systems and solutions that sit well within their processes. An ERP solution can be integrated in the manner you want to give the results businesses expect in the long run.
Rapid Growth
If your business has expanded by leaps and bounds during the recent past, you need to develop a system that can cope with the demands of the expansion. The expansion could have come with the introduction of new product lines, a changed setup, new business operations on foreign soil or through new subsidiaries.
Regardless of the expansion, when you open the doors to growth, you have to invest in an ERP solution to facilitate growth and to meet customer expectations. Do not be swept off your feet by growth, as that puts an added responsibility on your shoulders to meet customer demands.
Inaccurate Inventory Records
Inaccurate inventory records can have a debilitating impact that can spill over into almost everything you do. Organizations and vendors that maintain inventory levels need an inventory management solution or a greater ERP solution that can manage inventory and do a lot more.
Holding too much inventory due to poor record maintenance at the backend can severely increase your costs and can lead to wastages. Also, inventory shortages can lead to halts in production and customer dissatisfaction. Thus, you need to ensure that inventory is tracked at all times and you have an authentic record at your disposal.
An enterprise resource planning or ERP solution is integrated within the system and provides commendable outcomes. You can work on the signs above to make sure that you go for an ERP at the right time, without any further delay. If you are looking for an ERP experienced IT partner to help you develop a robust ERP system, get in touch with Programmers.io. Hire our ERP experts who can provide you with end to end ERP development solution.