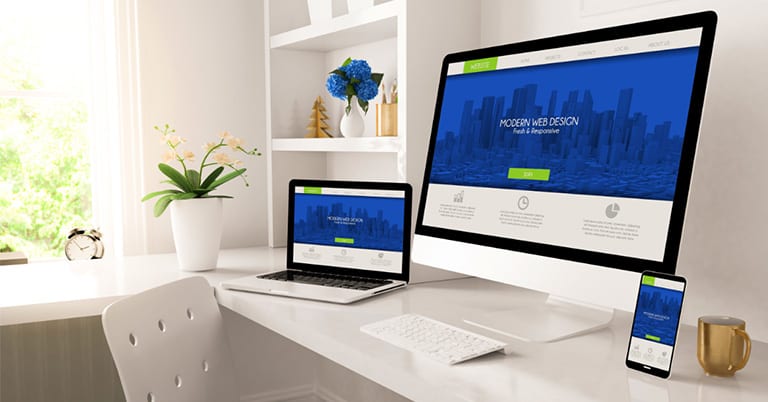 Reviewing the Best Enterprise Ecommerce Platforms
If you're managing or running an enterprise business, you will already be well aware of the solutions that cater to your business requirements and provide helpful solutions. Enterprise businesses are large organizations that operate with unique requirements. These organizations require a unique approach to problem solving and have distinct needs.
For those who aren't aware of them, enterprise businesses are large organizations that usually employ over hundreds of employees. As a result of their large-scale operations, they process a relatively high volume of transactions on a regular basis. Enterprise businesses are relatively different from small and medium-sized businesses in their scope, day-to-day operations and other affairs.
Scrutinizing Ecommerce Solutions
With the COVID-19 behind us and the world moving towards sustainable levels of economic activity, many enterprises are scrutinizing their strategies and reducing all glaring errors from within them. One such area that warrants special scrutiny is the ecommerce solution employed by the organization.
When reviewing your ecommerce solution, you will want to make sure that it ticks the following boxes:
Your enterprise ecommerce platform should help manage product categories.
The platform should integrate with CRM and accounting systems
The platform should be scalable and should grow as your operations grow
The platform should ideally offer realistic customer recommendations through AI.
[ Read Our Latest Case Study on Ecommerce Solutions ]
The Best Enterprise Ecommerce Platforms
If your company has experienced recent growth, it may be time for you to reevaluate your ecommerce solution and upgrade it. Techniques that once worked for you will no longer hold true as you grow.
In this article, we review some of the best enterprise ecommerce platforms that enterprises over the world can consider. Simplify your ecommerce experience through these exceptional platforms.
Salesforce Commerce Cloud
Your enterprise business can benefit from the interactive setup of Salesforce Commerce Cloud to manage your online ecommerce stores. The platform only considers enterprise users with 5 or more ecommerce stores, so make sure you're eligible first.
Salesforce is a unique all-in-one enterprise ecommerce platform. The platform doesn't just power your ecommerce transactions but also provides selling support across the board. The added support allows you to personalize point of sale interactions and use customer insights for more customized selling strategies.
Salesforce Commerce Cloud is useful for enterprise ecommerce stores operating internationally. The backend support remains the same, as the platform can support multiple languages and accept numerous currencies.
Magento Enterprise
Magento Express is owned by Adobe and is an open source ecommerce platform meant for enterprises. Since this is an open source platform, it allows individual organizations the autonomy and flexibility to choose an enterprise solution that is fit for their ecommerce requirements.
Magento is tried and tested and comes with a large developer community of ecommerce experts online. The platform does not come with a live customer support team, but this community and its simple operations are enough to guide you across without a problem.
The only possible drawback of Magento Express is that developers have to purchase their own domain name, security certificates and hosting—items that come included within other platforms.
BigCommerce Enterprise
BigCommerce provides useful ecommerce support to enterprise users. The platform might not specifically provide pricing packages but includes staging development, custom filtering, payment gateway integration and cross-channel commerce support.
BigCommerce is also capable of handling spikes in traffic, especially during the peak holiday season. The platform also supports both B2B and B2C businesses, which is quite extraordinary. The tailored solutions allow enterprises to integrate a massive array of CRM and ERP systems into the platform.
Shopify Plus
Shopify Plus is a well-made solution that caters to both enterprise businesses and smaller ecommerce retailers. The platform is fully hosted and offers solutions for security, bandwidth and code out of the box. Shopify Plus provides 24/7 customer support along with a dedicated account manager to look after your account.
The enterprise ecommerce platform can host some 10,000 transactions per minute, which ensures that your holiday season traffic is well taken care of too. You can add over a thousand plug-in for an immersive customer experience. However, the more premium features and plug-ins you add, the more your cost increases.
Open Cart
Open Cart is one of the best open-source enterprise ecommerce platforms in the market. The platform is pretty easy to use and comes with unlimited product categories. Open Cart is a feasible solution for ecommerce retailers with a global presence as it provides over 20 payment gateways along with multiple shipping methods and currency support.
Open Cart is the perfect option for beginners since it is user friendly. However, the platform is not ideal for customization.
Adobe Commerce Cloud
Adobe's Commerce Cloud is another enterprise tool by Adobe, which integrates with all other tools. The enterprise ecommerce platform picks a hybrid B2C and B2B model and allows brands and users to run multiple web applications.
The Adobe Commerce Cloud has integrated Magento Express within the ecommerce platform to add the customization and benefits of the platform in this overall suite.
Oracle CX Commerce
Oracle CX Commerce, which was previously known as the Commerce Cloud, is a major player within the enterprise ecommerce market. The platform provides a diversified suite of services and add-ons.
The platform does come with a hefty price tag at $150,000 but gives you decent end-to-end support in return. You can manage a number of ecommerce requirements, including shipping, multi-store management, accounting, order processing and a lot more.
WooCommerce
WooCommerce is available in both open source and SaaS variants. It has a dedicated marketplace offering various customizations for extensions. Key features of WooCommerce include several technical and logistical requirements. You enjoy unlimited listings, localization settings, third party payment options, guest checkouts and much more. Choosing WooCommerce can be a good option for your enterprise business.
All of the enterprise ecommerce platforms we have discussed above offer decent solutions. You can consider any of the options from this list based on what feels best to you in 2021 and beyond.