CLIENT BACKGROUND
The client is a renowned provider of industry-leading cloud-based business management software for multiple industries for over 40 years. The company's products and solutions are focused on empowering the SMBs that are spread across industries like manufacturing, building and supply, developing office products, business applications etc. The company helps its customers to plan, manage, analyze and control their businesses by providing innovative software applications, industry-experienced solutions consultants, best of its kind technology plug-ins and outstanding client support.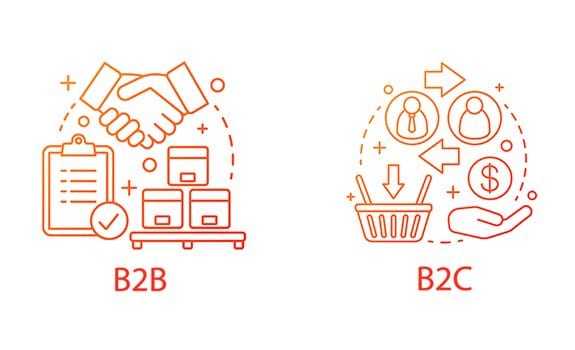 INDUSTRY CHALLENGE
The client created a solution for e-commerce offering B2B and B2C clients with order management. This product is a mix of technical competence and industry knowledge. The challenges faced by our client in this solution was that the customers were asking for changes in designs frequently. The client wanted integration and implementation of new advanced front end technologies with existing IBMi/iSeries architecture. It was looking for an IT partner that could maintain and test application security, data integrity with respect to payments and with customer confidential data. The client also wanted tested and verified numerous interfaces to 3rd party modules for complete payment and catalog updates.
Programmers.io became the client's trusted business partner
Our team's focus to maintain B2B customer requirements helps the business and their sale
Programmers.io aims to have thorough understanding of the project and ensures an error free product with timely delivery.
Post completing sprints, our team provides proper walkthroughs to the consultants that improves client's performance and their customers' experience.
Testimonials
"We find your team to be true business partners. Exceptionally responsive, strong domain knowledge, and outstanding at execution."
Chief Integration Officer
"Happy with the performance. The team is self-driving, which is something I've had struggles with in the past. Very knowledgeable on the IBMi and requires minimal guidance."
Director of Information Technology
"Every developer we have worked with has been great! They are great at analyzing and making great suggestions, in addition to coding all that we ask for. Even with the time difference, they are always willing to work on "our hours" when needed for deadlines and projects as needed. Thanks for everything!"
Chief Information Security Officer
"The programmers I have worked with have all been great! They think out of the box and make suggestions, and they research and figure things out on their own, which is a tremendous help to me. I would recommend them to any prospective clients you have."
Project Manager
"Great team and still one of the best I've worked with on the IBMi/RPG environment"
VP, Commercial Excellence & Digitization
Video Testimonials
Effectively Extending
Your Team
Ken Stewart, PMP, CSM
Vice president of operations & Engineering
PSigen Software Inc.
Play Video
Video Testimonials
Onboarding The Programmers.io Team
Brandy Churchill
Software Development Manager
Western National Insurance
Play Video
Video Testimonials
Effectively Extending
Your Team
Jackie Flummer
Director, Technical Business Systems
AmerCareRoyal
Play Video
Video Testimonials
Effectively Extending
Your Team
Luis Gonzalez
President
SalesScoreKeeper
Play Video
Contact Us Today!
Find out how Programmers.io can help your company
get to the next level.
Risk Free! We guarantee you'll be happy after 30 days or we won't invoice you.