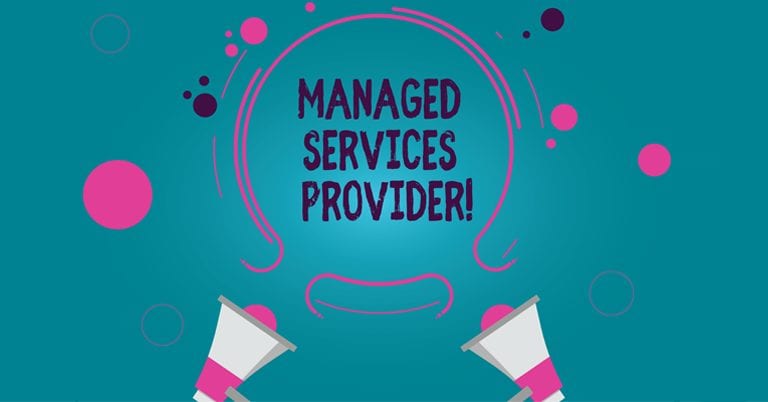 IT Managed Services: What They Are and How to Choose the Right Provider
Managed IT services can help make life a lot easier for small business entrepreneurs managing a startup. If effectively executed, managed IT services can help give you the advanced services of an IT department without the cost of one.
What Are Managed Services?
Simply put, IT managed services are designed to handle the daily operations of specialized applications put under scrutiny by your team. Managed services can:
Enhance the capability of your end-users
Allow your in-house IT teams to focus more on strategic goals and IT programs
Free your team from different time-consuming tasks and allow them the time to manage core competencies
Managed IT services are acquired when a company outsources certain IT functions to a third-party provider, referred to as the MSP or the Managed Service Provider. These outsourced capabilities can be as basic as keeping an eye on all IT equipment and extend all the way up to outsourcing your entire IT operation.
The goal here is to provide an IT team with little or no internal capabilities the additional help of an experienced IT team. The outsourced experience can take some of the day-to-day tasks off the internal team's plate and help with routine work.
Why Do Managed Services Matter?
Managed IT services have only grown in the last few years, which is good reason to support their popularity and the potential value they add to organizations globally. Some reasons managed IT services matter in today's economy are:
Technology Growth
Technology in the workplace is changing drastically and is getting more and more complex by the year. The number of devices employed in workplaces have increased manifold, and employees today are accessing company information both, on their work systems and remotely on their own devices. The IT department needs to come up with ways to not only regulate the use of these devices, but to also secure them to protect the internal data within the organization. IT processes have hence become even more complex, and external help is required in the form of MSPs.
Filling in the Talent Gap
We do realize that IT work is becoming more complex over the passage of time, but the IT talent around us is not keeping up with that demand. Experts predict that the talent shortage is going to become even worse in the coming years, with tech, media and telecommunication industries expected to be short of some 4.3 million skilled workers by the year 2030.
This will prove to be a roadblock for many organizations wanting to hire skilled talent for their own internal teams. Hence, they will have to live with MSPs and the solutions they provide.
Cost Savings
MSPs might sound more expensive upfront, but they help save costs in the long run. All the operational costs saved in the form of remote work and the damages saved through expert help can propel organizations toward success in the IT world.
Factors to Help You Choose the Right MSP
Some factors that can actually help you choose the right strategic managed IT services provider include:
MSP Offerings and Your IT Needs
This is the first thing to consider in the process. Identify the existing inefficiencies, key gaps and areas that need improvements within your current IT structure. Once you have done this exercise and have identified the areas that need help, you can proceed toward a managed services provider.
Understanding your own needs can also help you assess the offerings of your MSP provider. Look for the perfect fit and ensure that the provider you choose is an expert in providing the bits and pieces you do require.
Market Portfolio
It is very important to understand the portfolio of your selected MSP. Understanding the experience with previous clients, current market presence and the current clientele they work for can help you determine whether they're right for you.
Preferably, you should look for MSPs that deal in your industry and have worked with a few of your competitors. Every industry has unique requirements and an MSP that has serviced your industry will better be able to serve it in the long run.
Technical Expertise
Once you have gauged and understood the marketing side of the MSP you want to go for, you should proceed to check their technical qualifications, the qualifications of their team members, expertise levels and the partnerships that showcase their abilities. Understanding this can eventually help you understand their strengths and weaknesses and how they can complement yours in the long run.
Culture and Working Relation
This is another important factor to consider before finalizing a deal. Think of your MSP as personnel you are hiring for your in-house team. The culture and working environment of your own organization should be fairly similar to that of the MSP if not exactly the same.
This attribute is highly necessary to build long-term partnerships and to set sustainable business objectives that can be met by all members with due efforts. Also consider whether they are within close proximity of your office location, and how they manage interactions with current customers. This will set expectations right for the future.
If you own a medium-sized organization and aren't prepared to hire a full-blown IT department, then a managed IT service provider is the right fit for you. Outsourcing IT requirements can save time and money and allow you to focus on your core processes.