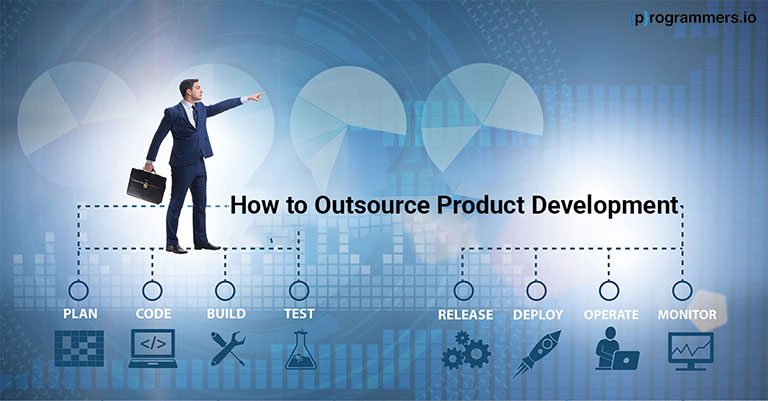 What Is Outsourced Product Development (OPD)?
Every year in the United States, about 300,000 jobs get outsourced. Although most outsourced jobs come from the IT industry, product development outsourcing is making waves in business.
Product development is a broad term which is why some organizations believe they won't be able to find a professional or a team that fits their needs. This couldn't be further from the truth.
To learn more about product development and how you can find developers that are perfect for your project, keep reading.
What Is Outsourced Product Development (OPD)?
Outsourcing product development involves hiring a special team that is specifically allocated to a development project. The success of this depends on planning, the team you hire, communication, and more.
How to Outsource Product Development
When you hire an outside software development team, there are certain things to pay attention to. Follow these steps for the process to be successful:
Find the Right Contractor
programmers have different skill levels, so the choice of a product development contractor is serious. Choose a contractor based on these criteria:
Location
Experience
Expertise
Skills
If your contractor is working remotely, you can hire from all over the world. Some regions are better than others when it comes to outsourcing.
Before making a final decision on a contractor, find out about their work experience. How many years has the person or team worked in the industry? How many projects have they completed successfully?
When you answer these questions, you'll be able to make a knowledgeable hire.
Along with experience, you'll want to assess the different skills and talents of a team. You can find a contractor based on industry to ensure they are familiar with your product development project.
Some industries that developers work in include:
Insurance
Manufacturing
Education
Healthcare
Technology
Analyze a portfolio, read client reviews, and learn all you can to find the right contractor.
Decide on the Type of Work You Need
The second most important thing to consider before product outsourcing is the type of work you need done. If you don't know how much work should be completed, the team you hire can't do what you intend.
Decide if you need to create a product from scratch or if you only need to do a certain part. You might be in a product development stage already. Even working in early steps affects the people you need to hire.
Choose Affordable Options
A lot of businesses hire software development teams because they want to reduce in-house costs. In fact, the top reason for outsourcing is cost reduction at 70%.
If you choose a developer that costs more than in-house development, you aren't getting the most out of the process.
When you outsource this job, you save on recruitment, training, and paying salaries. Yet, you still work with top experts in the field.
Research your options to find an affordable team that fits your project's needs.
Keep Control Over Development
Once you hire a team, you don't have to leave all of the control in their hands. One of the major benefits of outsourcing product development is that you get to stay in control if you want to be.
You can decide whether to hire developers or an entire technical team that takes care of the project from scratch until further support is needed. You can also choose if you want to manage the team or avoid active involvement.
If you want to fully delegate tasks to your team, an experienced outsourcing company will help you find the right fit. They'll find a contact person who can solve challenges while updating you on the project process.
Pick a Model of Cooperation
Control over your project and the model of cooperation you choose typically go hand in hand. This involves choosing a popular model in which you will pay and delegate tasks to your software programmers.
The popular models are time and materials, and fixed price.
The fixed price model is great for budgets that are already approved before the start of work. The price of this project doesn't change and a deadline for the project is approved before the work begins.
The model is convenient for clients but there are drawbacks. To avoid penalties, a contractor might deliver the project on time but to the detriment of quality.
The time and material contract assumes payment once work is completed. The contractor is focused on delivering a quality solution in as little time as possible. This ensures a more successful project but might affect the budget.
This type of project model requires communication. Clients will always understand what stage the project is at, where it is moving, and if they can make improvements or changes during the course of work.
Work With a Reputable Program
If you want access to the best experts when developing new products, you need to work with the right program. They can find experts for you in all stages of the development process.
Programmer.io provides businesses with access to experts in the following areas and more:
Legacy Programming
Cloud Data Warehouse
Frontend Development
Backend Development
QA Testing
Data Engineering & Analytics
Depending on the stage of your development, you'll be able to find what you need.
Outsource Product Development to Get the Most Out of Your Projects
Hiring an in-house team for product development is not an ideal option for businesses. Not only are they expensive to maintain, but you might not have the best pool of professionals to choose and build a team from.
When you outsource product development using the tips in this guide, you can benefit from affordability, high-quality products, and much more.
Whether you are already in the beginning stages of development or need to start from scratch, work with Programmers.io to find what you need. Contact us today to get started or to answer any questions.