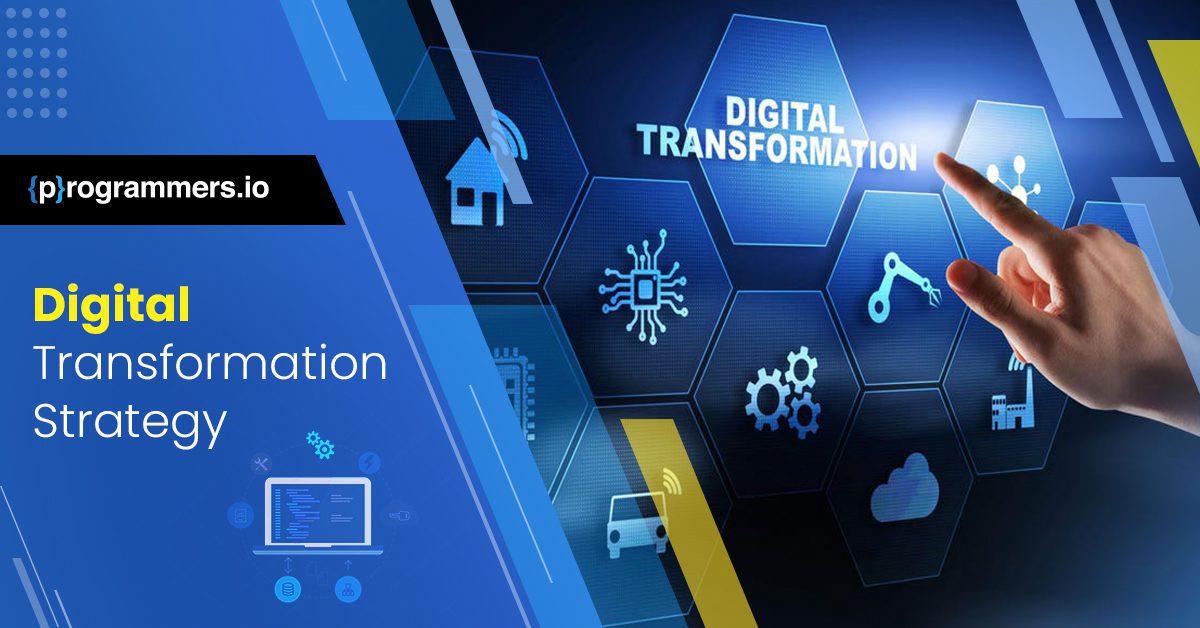 Covenants of a Digital Transformation Strategy
The data transformation is upon us currently, and one cannot deny that the future we talked about is now here. The world is finally progressing towards a more refined period of digital competence, and data innovators sit at the center of it all. Data innovators have to play an essential role in ensuring innovation and ensuring that customers get the services they require.
This article looks at a digital transformation strategy and discusses why it is essential. Stay with us as we run through the details.
Being Innovative
Recent research has mentioned how many CEOs find going tough at the start of their tenure. These CEOs go through a troublesome stage up front, which they can only negate through innovation. CEOs who fail to innovate their operations experience numerous problems and often falter underneath them. Research states that 40 percent of all new CEOs don't last more than 18 months inside their new positions. The pressure and expectations are high, and they fail to deliver through their performance.
Big organizations have had to suffer the wrath of these changing times, and figures speak in favor of this notion. Almost 50 percent of the Fortune 500 firms from a decade ago are not there anymore. These companies either don't exist or have failed to keep up with the times. This shows us how having great potential and a market that you can extract is not everything. However, innovation is recent to the times you operate, essential for bringing forward a change.
Moving to the Cloud was an innovation. For organizations that we're able to move on from legacy systems to the interactive method of data storage, we can benefit from it. However, organizations that didn't move to the Cloud had to live with reduced operational efficiencies, among many other problems.
Artificial Intelligence
AI or Artificial Intelligence plays an integral part in integrating data within your setup and ensuring a service where you give your customer the attention and personalization they deserve. Many customers come with personal needs, and the best way to satisfy them is by giving them the attention they require.

AI helps in doing this, as it allows marketers and point of contact agents to reach every customer personally. Customers often call in to talk about issues, and agents are tasked with collecting the client's history to make that conversation even more discreet and informative. Without AI, this is a troublesome process that involves numerous implications. However, AI brings a considerable amount of change and help. Organizations that use AI to reach out to clients and make every conversation more personalized than the other benefit in the form of data available immediately. When you give customers the level of personalization they need, you can use that moment to create the chemistry you want. For that moment, you can make the client yours through the correct personalization.

AI makes customer management more accessible, making infrastructure management more effortless. Artificial Intelligent has Machine Learning as an integral part of the automation, which is used to create more manageable infrastructure management.
Data-Driven Companies
Many product-driven companies didn't experience the drastic growth they would have wanted. Companies like Domino's Pizza took a lot of time to increase their market, worth over a Billion Dollars. This is because these companies had to do without inherent innovation. They would have to work along with traditional methods for growth, which took some time coming.

On the contrary, companies driven by data experienced growth at a rapid rate. Jet.Com is one company that reached a market worth of $1 Billion in no time. It took Jet.com around four months to cross the figure due to their effective model, which focused on data growth and feasibility. Jet.Com used innovative data from airline companies to give interested consumers the best data source related to price and other services. Companies focused on data can achieve this change based on innovative offerings. They offer innovative data sources to the customer, which eventually promulgates their cause.
Innovators in the Future
Innovators of the future will come across no barriers that we see today with the emergence of technology. These innovators start by finding out data sources that fit their cause. These data sources are significant because whatever analysis you form is based on how clean the data is. And the data source you choose defines that efficiency. Once they have found the data needed for their cause, they learn from it. We call this influx of data Big Data since a lot of data is coming in. Learning from the available information requires putting analysis tools in place and getting as much output from them as possible.

With information from the data collected, these future innovators will find out what's unknown and will make the unknown known through their excellent data sources. Companies that exploit data well are growing fast and are also seen as the ones doing the best on the stock market currently.
Role of Autonomous Cloud
The autonomous Cloud takes away all the costs and the issues that data innovators had to go through previously. It independently manages affairs and helps give data innovators the luxury to create cloud storage and leave it there for future use. The autonomous Cloud can consist of over 100 features, which don't require any administration on the client's part. The service provides a self-managing and self-securing database over the Cloud, which helps release the hassle of database management for managers. With data visualization methods, the autonomous Cloud can help you spot trends, reports, and tablets that might otherwise have gone unnoticed on your end.

The future holds a lot of unrecognized implications and opportunities for data innovators. Innovators are now required to stand tall in adversity and make the unknown known. In their quest to do so, they would unlock numerous achievements that would mark the data trends for the years to come.