About Client
The client discussed in the case is one of the famous fashion retail chains of Women and girls' attire. It is widely known for its shift dresses, active-wear, shoes, accessories and print dresses. Being in the business for 60 years, the client has been a designer, marketer, and distributor of upscale collections for women. It has emerged as an affluent brand with a heritage and aesthetic based on the Palm Beach resort lifestyle.
The brand has demonstrated multi-generational appeal. Its products can be found in the company's owned signature stores, e-commerce site, certain department stores, and a variety of independent specialty stores. Programmers.io (PIO) is supporting this fashion retail client in the field of Data analysis using business intelligence, EDI transactions and IBM i projects.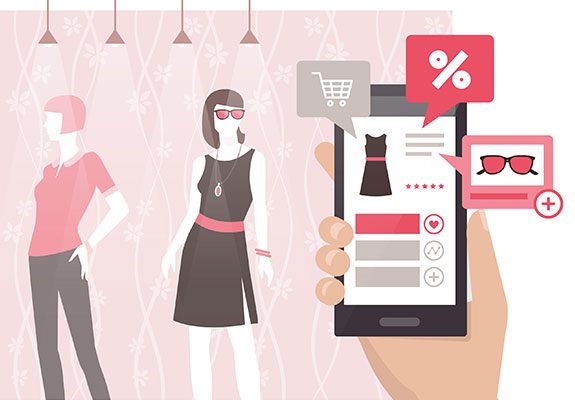 The Challenge
The client being into fashion retail needs real-time data of the customers to analyze and create its business strategy.
Following challenges were faced by the client:
As the customer data was stored on various data sources such as IBM i DB2, Oracle, SAP and Salesforce (SFDC, SFMC, SFSC), the history of the data could not be stored
The data had to be loaded in a centralised data warehouse for accessing and analysing real time data using generated visual reports, along with maintenance of data history
Data overload needed immediate integration with the Data Lake along with proper QA and validation of the data
The client expected the data loading and validation task duration to be around 6 months with a separate team of QA engineers and a greater number of resources that increased the overall cost of the project
The Solution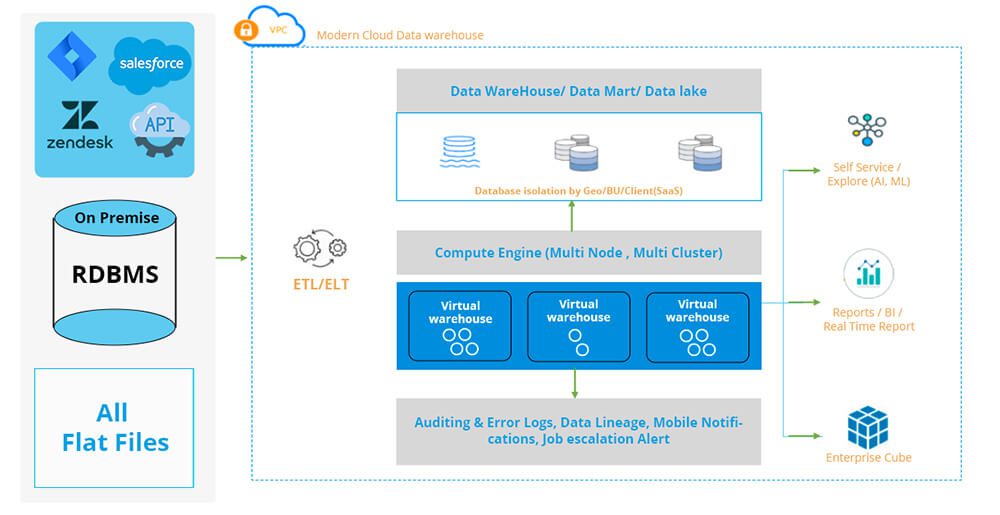 Programmers.io team handled the project immediately and optimized the turn-around time to just 1 week! We adopted integrating Matillion (as an engine) with our MetaData driven approach – which improved our time value.
Data experts at Programmers.io suggested to build a Data Lake first. The team performed end to end integration of the data sources such as Salesforce, IBM i DB2, Oracle, Flat files, and SAP with the data lake
Our team used the Metadata driven approach/configuration to run Matillion in loading 200+ SFDC tables into Snowflake using single job
The Data was exported from the source (Salesforce, IBM i DB2, Oracle and SAP) and staged in AWS S3. This data was ingested into Snowflake (Landing layer) where it was validated by the automated QA suite and transferred to Data Lake for comparison and history analysis
Using a metadata-driven approach this robust solution made the onboarding changes faster, streamlined development cycle and supported quick maintenance of data tables
Audit framework captured the error logs, data lineage etc. For each table with solution and helped in generating the health report of the entire process.
Cleaned and real time collected data was then transformed into visual reports for in-depth business insights and proper decision making for the client
Programmers.io team delivered the project from expected time frame of 6 months to 1 week with end-to-end development, integration, audit log mechanism, data validation, QA validation (generic Test case) etc.
The meta data driven approach ensured accuracy, flexibility and hold on optimized real time data. This saved a lot of time of the client and helped it focus on designing the right business strategy
The process involved just one job hence leading to low maintenance cost
The visual representation made the right information accessible and easy to understand, empowering the client to generate more leads and revenue.
Testimonials
"We find your team to be true business partners. Exceptionally responsive, strong domain knowledge, and outstanding at execution."
Chief Integration Officer
"Happy with the performance. The team is self-driving, which is something I've had struggles with in the past. Very knowledgeable on the IBMi and requires minimal guidance."
Director of Information Technology
"Every developer we have worked with has been great! They are great at analyzing and making great suggestions, in addition to coding all that we ask for. Even with the time difference, they are always willing to work on "our hours" when needed for deadlines and projects as needed. Thanks for everything!"
Chief Information Security Officer
"The programmers I have worked with have all been great! They think out of the box and make suggestions, and they research and figure things out on their own, which is a tremendous help to me. I would recommend them to any prospective clients you have."
Project Manager
"Great team and still one of the best I've worked with on the IBMi/RPG environment"
VP, Commercial Excellence & Digitization
Video Testimonials
Effectively Extending
Your Team
Ken Stewart, PMP, CSM
Vice president of operations & Engineering
PSigen Software Inc.
Play Video
Video Testimonials
Onboarding The Programmers.io Team
Brandy Churchill
Software Development Manager
Western National Insurance
Play Video
Video Testimonials
Effectively Extending
Your Team
Jackie Flummer
Director, Technical Business Systems
AmerCareRoyal
Play Video
Video Testimonials
Effectively Extending
Your Team
Luis Gonzalez
President
SalesScoreKeeper
Play Video
Contact Us Today!
Find out how Programmers.io can help your company
get to the next level.
Risk Free! We guarantee you'll be happy after 30 days or we won't invoice you.