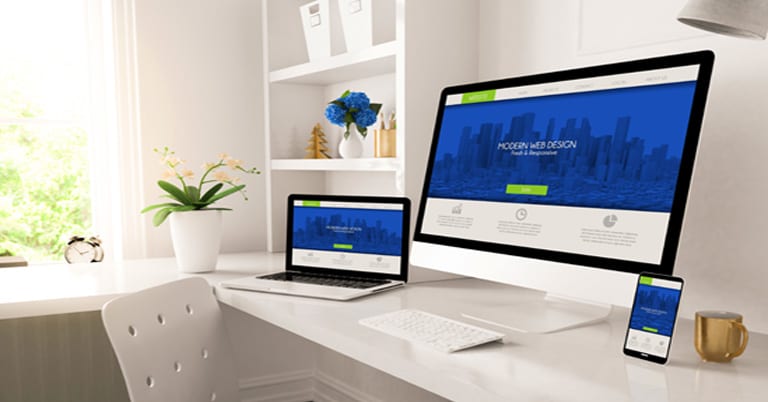 How Will WooCommerce CMS Help You Grow Your Ecommerce Business?
WooCommerce is the future of all business activities on the internet. According to a recent survey, more than 2.3 million ecommerce stores around the globe are benefitting from the interactivity and support of WooCommerce. The plugin is especially convenient for new ecommerce merchants as it offers an incredibly powerful and flexible solution to maintain an online store.
New ecommerce retailers are on the lookout for ways to grow their business and reach new markets with their offerings. WooCommerce can be the conduit in this regard as it helps open a world of opportunity online. In this article we take a look at WooCommerce CMS and mention some of the features that make it ideal for your ecommerce setup online.
What Is WooCommerce?
WooCommerce is the WordPress plugin that adds ecommerce functionality into your online WordPress website. The plugin helps you efficiently run your own web store, as it takes charge of the details required for an ecommerce store to function effortlessly. With just a few clicks and some downloads, entrepreneurs can fully design their WordPress website to work like an ecommerce website and give them the additional revenue they require.
WooCommerce offers basic ecommerce functionality and payment solutions right out of the box. The plugin is available for free from the plugin repository located on the dashboard of your WordPress website. The plugin comes with a number of fascinating extensions that amp up the feasibility offered right out of the box to create a convenient solution for all users.
Some of the features that are offered by WooCommerce include:
Trust: WooCommerce is developed on your WordPress dashboard and gives you the leverage and performance you need.
Content at the Core: You get to benefit from the world's hottest CMS with all integration under one roof.
Sell Anything: WooCommerce has no limitations on the products or services you can sell. Sell digital downloads, physical products, appointments and even subscriptions.
No Limits: WooCommerce is open source and has no limit on products available or completed orders.
Worldwide Community: WooCommerce developers and stores are spread pretty much all over the planet. There is a growing community of developers with support from all corners.
Benefits of WooCommerce for eCommerce Retailers
Given below are some of the benefits of WooCommerce CMS for your ecommerce store. These benefits will help you grow your business and reach new customers.
Easy Installation, Integration and Setup
The easy installation process is what makes WooCommerce amazing. WooCommerce is meant to kick-start things for your ecommerce store as soon as possible. The easy installation process and the setup wizard make it easy to start selling on your website, and make sure that the theme is aligned with your selling strategy.
Setup Wizard
The setup wizard for WooCommerce is installed through a process similar to other plugins. You can locate the plugin on your dashboard and have it installed within a matter of seconds.
Once you have installed the plugin, a convenient setup wizard will take you through integration within your website. This will help set your store up and get it up and running. There are an endless number of options here that allow you to never miss a step.
By the end of the simple setup wizard, you will have your own ecommerce gateway.
WordPress Theme Integration
Since WooCommerce is easily compatible with WordPress and comes specifically for users on the CMS, it works well with almost all themes present on WordPress, including those that are free. You can set the storefront theme based on your preferences and match it with the overall theme of your website.
Data Protection
WooCommerce allows you to maintain complete control over the data on your website. With most other third-party ecommerce platforms, your data is lost the moment they temporarily shut down. WooCommerce comes with settings where you can save important data such as customer purchase history and store performance to run a successful ecommerce website. The notable point to consider here is that you can save and store data based on your needs, without depending on the plugin. Additionally, since the plugin has a growing community of users, you can get a specific programmer specializing in WooCommerce to manage your data online and protect it.
Feature Packed Shopping Cart
The shopping cart is an important part of the overall WooCommerce design. The shopping cart helps determine user behavior online and can also influence the number of sales that are closed. WooCommerce offers a convenient shopping cart that gives vital options to users. You can use the interactive design on offer within the CMS to get complete control over your shopping cart. Ecommerce retailers can use the features on WooCommerce to tailor and guide customers through the purchase process. From payment gateways to checkout URLs, everything is in check.
Multiple Payment Gateways
With WooCommerce, ecommerce retailers can accept payments through check, cash on delivery, bank transfer, credit cards and even PayPal payments. You can also configure stripe as a payment gateway through the Setup Wizard. The availability of these payment options ensures that you don't lose out on a customer due to a shortage of payment avenues. Additionally, WooCommerce does not come with a default currency, which makes ecommerce extremely convenient on the platform.
WooCommerce has been the go-to plugin for websites on WordPress during the last few years. However, the plugin isn't going anywhere anytime soon and is expected to be the future of ecommerce for years to come.