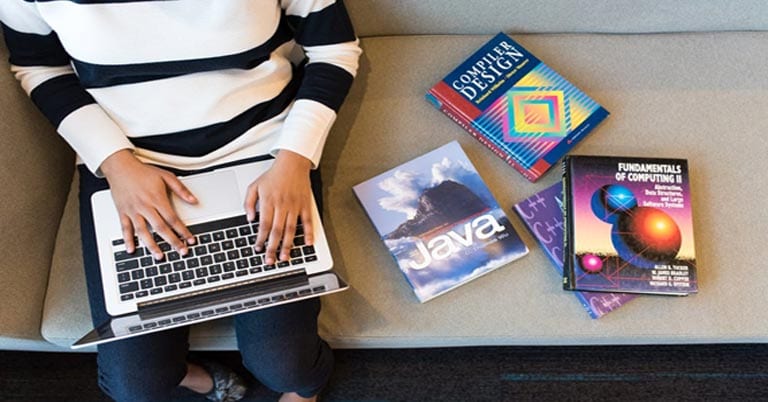 PHP vs. WordPress: Which Is Better for Your Website?
All businesses in this competitive market require a website to survive. Regardless of whether your business operates online or is located in a brick and mortar outlet, you need a great website to tally up with your competition and keep a grip over them. Your website is pretty much like your physical storefront, and special effort should be put into ensuring the aesthetics and convenience of the experience.
Building a suitable website for your business that not only provides information, but also lures in customers, can be a tricky business. Even more so if you're operating digitally and relying on your website as the sole means of generating leads and sales potential.
Multiple factors come into consideration when you are developing your website. One such factor is the tool you use to build your website; which one out of PHP and WordPress is better for your website? There's no sure answer when it comes to choosing between these two tools. Obviously, there are attributes that WordPress can be better in and other attributes that PHP does a better job at.
While most business would find WordPress handy, a PHP framework offers more flexibility and customization at the sole investment of your time. In this article, we study both these tools in detail and also take a look at the different factors one should consider in the process.
WordPress CMS
Before we get to the actual list of the best CMS tools to build a website in 2021, let us first clear what CMS is to people who haven't yet heard of it before. CMS or a content management system is exactly what the name says it is: a solution that helps you manage the content present on your website in a systemized manner.

1. Minimizes Technical Debt
Summing up the functionality of WordPress in a few words can be difficult. WordPress is a Content Management System or CMS that operates to help you create, design and manage the content on your website. Most content management systems come equipped with ready-made themes that are attractive and can help pull traffic to your website.
WordPress also carries a number of interactive plug-ins, themes and tools which are mostly free to download and use on your website. You can also access a huge library of premium themes and plug-ins that come at a small price. WordPress has made it easy for beginners to start their own websites, even if they aren't aware of the processes and the directions required.
PHP Framework
To understand the workings of a PHP framework, you need to first understand how coding works. PHP is a programming language that is used to develop applications, websites and a number of other tools. It is also the language behind WordPress, as it powers it forward.
PHP makes the website creation process even simpler and allows for dynamic building of flexible websites. Developers trust the PHP framework due to its dynamic design and its broad implementation. Currently, 240 million websites worldwide are powered by PHP. PHP works on user functionality and allows you to develop your website in the exact shape and design you want.
PHP vs. WordPress
While both, PHP Framework and WordPress CMS are great in their own regard, let us break them down into separate heads and see which is better for your website.

Budget Friendly
How much are you willing to spend on your website? People think WordPress is cheaper, since it is mostly free. While the core development on WordPress is free, organizations often end up paying more for premium plug-ins and themes. Website development on WordPress can be either cheap or very expensive. PHP is more consistent in this regard and can offer premium tools at a comparatively lesser cost than WordPress.
Website Type
The type of website you're building should also influence the platform/tool you use. Are you building an ecommerce website, a personal blog or something else? WordPress is the ideal option for beginners looking to start their own blog or online website. However, PHP is the more suitable option for complex websites with numerous interactivity tools.
Programming Knowledge
If you have sufficient prowess in the field of programming, then you should most definitely go for PHP as your favored framework of choice. PHP works perfectly for developers with background programming knowledge. On the flip side, there are some bloggers and startup owners that have no knowledge of programming and are blank when it comes to codes and manually updating tasks. WordPress will significantly meet your needs if you're a novice in programming and want the CMS to manage the bulk of your tasks.
SEO Friendly
Regardless of the platform you use to develop your website, you can make it SEO friendly by using the right tools, meta tags, titles, headings and descriptions. However, WordPress does make SEO a lot easier for users, eventually allowing them to get the results they desire. Users can easily develop SEO friendly websites with appropriate plug-ins.
Security
Websites developed through both, WordPress and PHP, are prone to attacks and hacks. Hence, you will lose the content on your website if you don't take all precautions. That being said, WordPress security is generally better as it provides a full range of plug-ins that makes your website better and securer.
Customer Experience
Customer experience is something that everyone keeps in mind while developing their website. WordPress offers a more comprehensive customer experience in comparison to PHP. All themes on WordPress operate to enhance customer experience. PHP offers simplicity and flexibility, but the actual customer experience is based on how the programmer goes about the process. The framework itself does not guarantee you anything.
The right choice between PHP and WordPress comes down to the type and nature of your website, along with the background programming experience you possess. WordPress is, however, more suitable for beginners and has a better focus on customer experience.