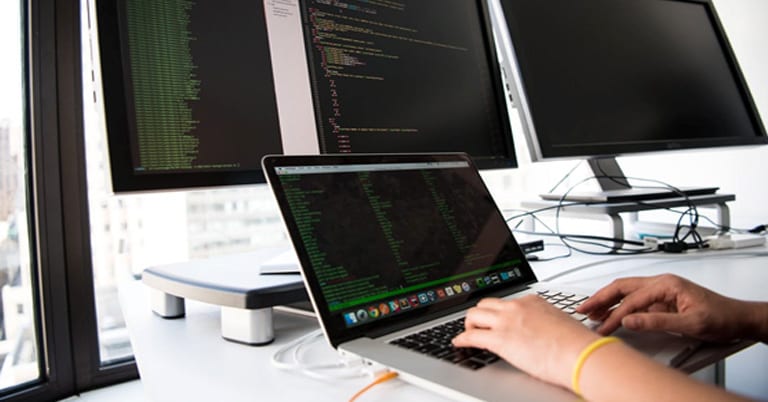 Things You Need to Know About SharePoint CMS
The world of Information Technology is advancing at a breakneck pace and it is often hard for techies to keep track of all the progress in the industry. Although the success of Microsoft SharePoint as a CMS and content collaboration tool is known to all, there are still many who are unaware of the system and what it does.
Taking this lack of awareness in the market as inspiration, we have come up with a detailed guide on everything you need to know about SharePoint CMS. In this article we build a comprehensive understanding of SharePoint CMS, while also shedding light on what makes this tool effective for managing your website and tracking progress.
What Is SharePoint?
To those who don't know, SharePoint is a website-based collaboration system that uses a number of features to empower teams and departments to work together. SharePoint covers a lot of things under its broad canopy, as it also facilitates access to information across business units. As a result of this collaboration, business units are able to automate workflows and control the access to and use of information. SharePoint is a coming of age IT solution that covers a number of interesting facets related to data management and structuring.
Besides the downloadable version, there is also a Microsoft Cloud version of SharePoint, known as SharePoint Online. This version has additional benefits, as it offers integration with cloud applications.
Benefits of SharePoint
SharePoint enables and enhances productivity and visibility within the organization. Productivity is increased through the enhanced collaboration between departments, while visibility is increased through the immediate availability of files and information to all related stakeholders.
For a content management system and website based collaboration platform, SharePoint is extremely easy to maintain and manage. At a fundamental level, the platform facilitates collaboration and information sharing, but when you delve deeper into it, it offers a one-stop solution for content management for your digital solutions.
The platform is also customizable and scalable. It grows with the size and stature of your industry, allowing for rapid progression and growth over time.
SharePoint as a Content Management System
SharePoint enables a number of avenues that businesses can follow to add metadata to files on the web and manage content. The content management system ensures optimal results in the sorting, organization and upkeep of content coming under the ownership of the business. This can work wonders for the business and the departments under it, as they all come together to create stellar projects and update information present on the web. SharePoint can help add tags onto projects as business users upload them on the collaboration space. The CMS also helps end users provide documentation related to metadata as part of this process.
Once the metadata on the website pages has been updated, SharePoint allows users and organizations to use workflow tools for automation of:
Processes through the information provided by end users in their behavior online
Disposal of unnecessary information based on legal requirements and business policies
And, automation of content life cycle for enabling the disposition of records
A number of companies within the Fortune 500 have relied on SharePoint as a CMS and as a platform for communication in this rapidly developing era. The SharePoint ecosystem is now a multi-billion dollar market with massive growth potential as more and more businesses use the CMS and other correlated benefits to drive their growth curve forward. The SharePoint Online service is hosted on the cloud and offers integration with applications on the cloud, increasing the relevance and utility of the platform across all industries and verticals.
Other Uses of SharePoint
SharePoint has played an integral role in improving workplace efficiency and collaboration over the last 16 years. The Intranet platform crosses all verticals and departments within the organization and facilitates the growth of collaboration. The many features and the workability of the platform make it extremely convenient for businesses to develop standard business processes that are focused on collaboration, information sharing, data recording and document publishing.
The platform provides convenient solutions like co-authoring, versioning, security controls and integration with exchanges to give businesses the power to perform multiple tasks in lesser time.
SharePoint has the inherent ability to:
Check out documents when work is completed on them, so that further authoring or editing can be prevented
Send notifications to authors whenever a document is edited or uploaded after changes are made
Require approvals on documents before they can be visible to others
Make and adjust workflows using the if/then logic paradigm. This will help automate actions such as information sharing, emailing documents and collaboration
All of the actions outlined above significantly help improve the productivity of business users. However, the one thing that SharePoint does best and perhaps better than all other solutions is the ability to enhance document collaboration by sharing information across the board between users. It is extremely easy to view information on SharePoint related to metadata or the general details related to a file. All details including the modified time, time created and other custom tags are easily visible on SharePoint, so that all users and workers may be able to tell why a document exists without having to open and personally view it.
SharePoint is progressing over time and is expected to increase upload size and make a number of changes with updates in the coming years. Admin users, decision makers and IT teams will all be thrilled to know just how much they can do on this one platform.