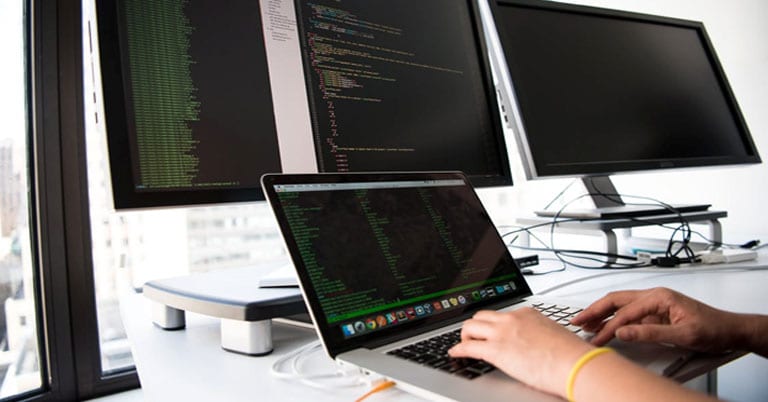 IT Managed Services: How to Choose the Right Provider?
Do you run a small business? Have you ever wondered about how your IT equipment will handle the demand once your customer base shoots up? Will you have to buy another server to meet the rising demand?
Not necessarily. You can turn your physical machines into virtual machines via a technology known as virtualization. This way, your hardware can handle the increased processing demands, allowing you to escape costly upgrades. To introduce these affordable and efficient IT approaches at your workplace, you need IT managed services.
What Are IT Managed Services?
An IT managed service is a solution offered by IT service providers, known as managed service providers (MSPs).
With an IT managed service, you can outsource your IT functions to a reliable MSP. They can execute IT tasks with a high level of efficiency, resolve issues in real-time, and proactively monitor systems. IT managed services are an excellent option for businesses that are short on dedicated IT professionals who can manage and support their IT infrastructure.
How to Choose the Right MSP?
Partnering with an MSP provides a host of benefits without paying the full-time expenses of experienced IT professionals. MSPs can bring their wealth of IT knowledge and experience that is unavailable at the same pricing when compared to in-house employees.
On the other hand, going for the wrong MSP can put your business in danger. You could find yourself stuck in an expensive multi-year contract that fails to satisfy your business needs and risk facing downtime, data loss, and cyber threats. That is why it is important to pay attention to the MSP vetting process. Take it seriously to provide long-term benefits to your organization. Here is what you need to consider:
1. Assessment Of Technical Capabilities
Certifications and third-party vendor partnerships indicate a lot. An MSP can review and handle your technology vendor requirements. This way, you don't have to spend your time looking for vendors to meet hardware and software needs. Some of the questions you need to ask include:
What third-party vendors or manufacturers is the MSP aligned with?
What qualifications or certifications can the IT provider demonstrate?
What is their current status with the manufacturers?
For example, if your business operations are run via Microsoft-based IT tools, and you need help with server management, it would be better to hire an MSP that has professionals having Microsoft Certified Solutions Expert (MCSE).
2. Support to Employees
The rapid rise in social engineering attacks like phishing has solidified a certain fact: the end-user is the most vulnerable link in any network infrastructure. That is why you need an MSP that can provide on-site or remote training to your employees and train against the latest cyber threats.
3. Coverage Level
It is necessary to review and understand service level agreements (SLAs). An MSP is expected to provide the following:
Guaranteed uptime
Security
Power
Redundancy
The SLA must specify a clear overview of procedures for cybersecurity, backup, and disaster recovery. Additionally, it should entail metrics and response times that can define the challenges and offer proposed solutions. For performance metrics that are left unfulfilled, the SLAs should include qualifying details for service credit. Take time for the SLA review to ensure your contract covers all the key requirements.
4. Right Tools
Due to the nature of their business, MSPs spend a large amount of money in advanced technology and training to assemble an expert team and build powerful systems. Using a shared model, they help you leverage the best tools for managing your IT environment, saving you from allocating a huge chunk of your budget to expensive software development and solutions.
An MSP can deploy a proactive service level toolset that tracks all areas in an environment, including the fundamental internal network infrastructure, storage, virtualized servers, Internet, and cloud-based resources and applications. By leveraging the proper tools, predictive monitoring services can be used to improve service levels and ramp up uptime via proactive and dependable notification of potential problems.
Similarly, an MSP can provide a service ticketing system that enables you to submit tickets and automate workflow for scheduling, prioritization, and triage. Therefore, request a demo of their tools and decide whether their solutions are good enough.
5. Security
See to it that your MSP is using state-of-the-art security techniques and tools to protect your organization from malicious parties. The focus should not be limited to protecting customer data and systems – it should also look into proprietary business information. Search for an MSP that can provide security solutions for the following:
Mobile device management
Domain name system (DNS) security
Web content filtering
Endpoint detection
If you belong to an industry with stringent compliance regulations, figure out whether a prospective MSP can address your requirements. It is necessary to join hands with an MSP that aligns with your organization's vision and goals.
6. Guaranteed Response Time
Ask your MSP to be clear and upfront about the response times. For instance, how long will it take them to respond to an urgent query? Similarly, ask how quickly they can address issues.
7. References
Almost every MSP will have some testimonials or references that reflect the quality of their services. Look into customers that belong to your industry and have a similar size as your organization.
Final Thoughts
Before hiring an MSP, a business owner must weigh in all of the above-mentioned factors. If your company is often relying on IT support and if it takes plenty of time to fix technical issues, this is a good time to hire an MSP and outsource your worries to them.