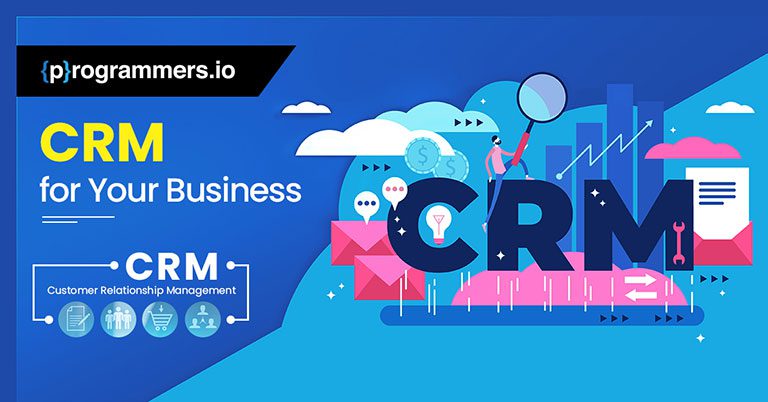 Customer Relationship Management for Your Business
With the growing global competition around us today, there is a lot of pressure on organizations, manufacturers and distributors to enhance operations and meet the expectations of their customers.
In lieu of this, many organizations are moving towards automated methods to maintain relationships with their customers. CRM systems are now the face of many organizations and are being managed to improve relationships with organizations.
Everything from sales automation to customer support is being managed as part of a comprehensive CRM solution. Most organizations today know of CRM solutions but aren't yet clear about the benefits they bring. In this article, we explore the use-case of CRM systems in a modern organization and how it is implemented in sales. Stay with us to find out more.
Understanding CRM Through Google's Innovation Policy
Google has always relied on innovation in the job.
Google follows a famous 20 percent rule on the job. Employees are asked to do almost anything with 20 percent of their time on the job.
During 1 hour and 40 minutes of their 8 hours shift, Google employees are asked to sit and come up with innovative ideas.
Google is Not Afraid of Collaborating and Partnering. Google has never shied away from collaboration potential. The brand collaborated with Android and Huawei recently. Google endeavors to make things simple for the end user.
CRM at Google
Google has its own Customer Relationships Management or CRM suite in the market
The CRM plan works together with Salesforce's CRM to offer customer relationship management solution for the tech giant
Google has an international customer repository that gives real time information on customer search history, location, preferences and demographics
Google geographically customizes its web page. Every country gets a unique Google logo in accordance with the traditions and customs of the place.
Pakistani users get an Independence Day centered Google logo design on August 14, while Indian users get their own customized version on August 15th
When other companies were figuring out what to do of CRM, Google had already figured it out.
How CRM Improves Sales Operations
Sales representatives have a lot on their plates. From keeping their eyes on quotas to capitalizing on new opportunities and leads to increase sales, these representatives are made to go through a lot to ensure the results that they expect.
With so much to do, your sales team might suffer in prioritizing their work and end up with a flawed schedule. Managing data, creating forecasts and keeping up with interactions with customers are just some activities that can take up the time of your sales team.
Instead of doing these tasks, you would want your sales reps to be working on building or reaching out to new customer links and looking after their needs.
So, if your sales team isn't able to prioritize customer relationships, the bottom line tends to suffer, and business relations deteriorate.
A custom CRM system can come in extremely handy here, as it saves the sales team from a lot of processes that they previously had to handle themselves.
Time Wasted Entering Data
More than 70 percent of all sales representatives waste their productivity on manually entering data into sheets or files. Instead of responding to customers or looking out for future leads, more than half of your sales team is stuck on transferring emails and data and notes from sticky notes or pads into reports and spreadsheets. Not only is this time wasted, but there is also the chance of repeated inputting errors along the way.
A CRM developer can help alleviate this pain, as it ensures the automation of all tasks and maintains updated data in one place. The benefits are there for the whole sales team to enjoy.
Focusing on Opportunities
Time is money when it comes to any organization, and you wouldn't want your sales team to waste their time running after a sales opportunity or lead that might not materialize over the given period. Chasing a prospect that is unlikely to sign the line for you can have negative repercussions and may divert your focus from more workable clients.
A CRM software gives your sales team a clearer picture needed for making better business decisions. With better decisions through analytics, your sales staff will now know who to close the deal with and who to pursue when it comes to a sales opportunity.
Keeping Up with Customer Expectations
Keeping up with customer expectations is one of the biggest pains of the sales staff, if not the biggest in itself. Customers in this day and age want to be treated like an individual and not just another number out there. This requires your sales team to put the limelight on the customer and study them. However, with their limited schedule, sales personnel are barely able to do that.
A CRM system prioritizes customer expectations and helps your team to deliver on what is expected of you from your customers. We hope this article helps you improve your bottom line.
Must Read Challenges in CRM implementation
Most organizations often have to deal with the cumbersome process of implement CRM projects on their own and can run into challenges here. CRM systems can be implemented by following a number of steps, including moving to a new software, handling data security, finding the right solution, adapting to the new changes and managing your budget.