Trusted By Leading Enterprises And Startups
Take A Look At Programmers.io's ORDRSP Consultants Bench
Teams We Provide
Dedicated Team
Staff Augmentation
Project Based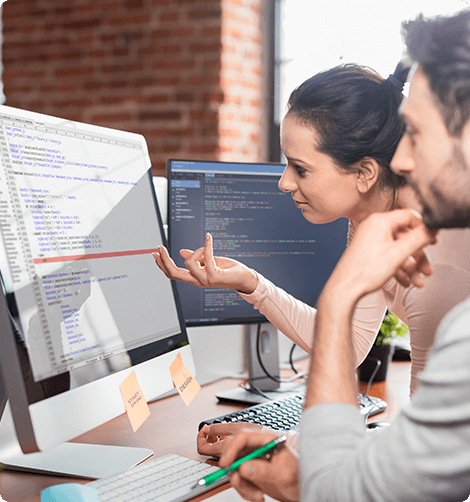 Dedicated Team
Consider hiring a dedicated development team for your software project. With a dedicated team, you'll have access to skilled professionals who work exclusively on your project, providing flexibility and expertise. They navigate the complex landscape of modern software development and ensure your project is completed on time and within budget to the highest quality standards.
Why Choose This Model?
Thorough knowledge of the project
Only work on your project
Onsite or remote access
Increased productivity
Training and onboarding minimized
Fresh ideas for solutions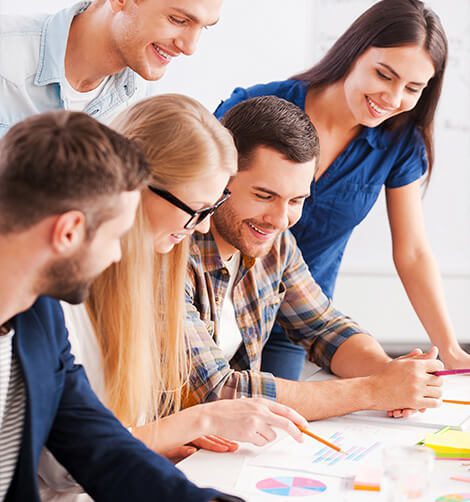 Staff Augmentation
Accelerate your project's progress with an augmented development team. By adding staff in this way, you quickly scale your team up or down as needed, reduce the time and costs associated with hiring and training new employees, and access additional skilled professionals with specific expertise aligned with your project's requirements. You increase your flexibility to seamlessly integrate them into your existing team and work together to achieve your project's objectives on time and within budget.
Why Choose This Model?
Hassel-free hiring
Maximum flexibility
Access to global tech talent
On-demand scaling
Project-specific role assignments
Fresh ideas and objectivity
Affordable and dynamic
Adapts to changing business environment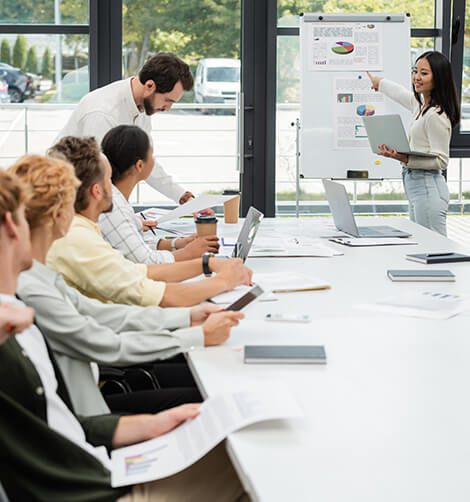 Project Based
Fixed Price Model
Bucket Hours Model
Our Fixed Price Model offers a clear and concise pricing structure for projects with well-defined specifications, scope, deliverables, and acceptance criteria. This model is best suited for small to mid-sized projects requiring a fixed quote and a detailed action plan.
Why Choose This Model?
Fixed Quote
Clear and concise pricing structure
Client-driven project
Detailed action plan for the fully developed project
Well-defined specifications & scope
Well-defined criteria for deliverables
Pre-determined milestones
Our Hourly Rate Model is best suited for projects with unpredictable or evolving requirements. Complex projects are difficult to estimate the cost for time and fixed deadlines. Therefore, some clients hire developers hourly to optimize their project costs.
Why Choose This Model?
Flexibility to choose
Control over the project
Scalability of the project
Ongoing communication
Fixed hourly rate
Itemized services
On-demand project support
What Our Customers Are Saying
Programmers.io has been so helpful. We have been using them for over 18 months and I am constantly looking for more projects to send them.
Ellen Keys
Director, Implementation and Support, Land & Vitals
The team is performing really well. They are learning fast and work with our team and culture well.
Western National Insurance
Applications Director
The team at Programmers.io has been fantastic. I was surprised at how fast they learned our system and were producing code…
Frequently Asked Questions
How Are Programmers.io's ORDRSP Consultants Different?
Programmers offers full-time remote ORDRSP Consultants who will put in a significant portion of their time during the US business day. Our world-class ORDRSP Consultants speak English and are vetted on soft skills like communication and organization.
How Do I Hire ORDRSP Consultants?
Hiring a full-time developer through Programmers is a simple 3-step process. First, you tell us your hiring needs. Second, we match you with the developers that we think will suit your needs. Third, you interview the candidates you like and hire the one you like the most.
Programmers.io Developers Are

Rigorously Vetted

Across 100+ Skill Sets

Build your remote software engineering team in any tech stack. Our talent pool of
senior software developers are tested and evaluated on technical skill and soft skills like communication.
Contact Us Today!
Find out how Programmers.io can help your company
get to the next level.
Risk Free! We guarantee you'll be happy after 30 days or we won't invoice you.