About Client
Our customer is a reputable family-owned company in the United States since 1923. They have a workforce of over 1,000 individuals and specialize in providing top-notch security systems and monitoring solutions for residential and commercial properties. Additionally, they provide affordable heating installation and repair services, oil delivery, and central AC upgrades and installations. In 2022, the company generated record-high revenue of $65 million.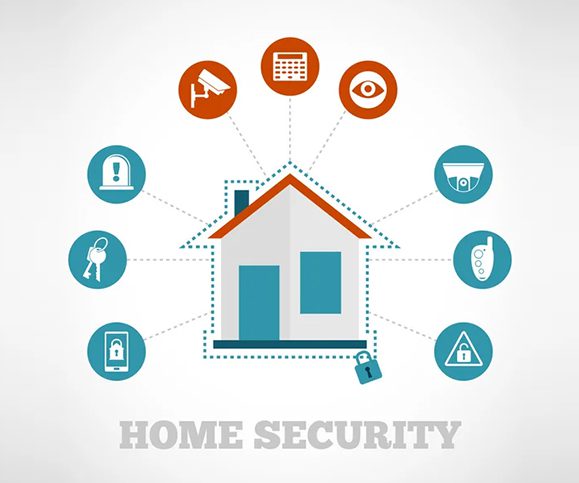 The Challenge
Our client's website was not optimized for mobile devices and had a complex navigation system and confusing user interface, which they believed was negatively impacting their marketing and sales. They requested our help simplifying the design, creating an intuitive navigation system, ensuring clear messaging that reflects their mission, and making the website mobile-friendly.
Straightforward, eloquent web design
Natural, intuitive navigation flow
Clear messaging to reflect their goals
Mobile-friendly presentation
The Solution
To provide a fresh look for the website, our design team updated their style guide to ensure a modernized look and design consistency. The development team revamped the client's website to provide a user-friendly interface. They utilized the PHP Laravel framework and Git Extensions to create an updated, robust shopping cart feature for a durable and scalable framework. They also incorporated .NET Web API browser tools to enable clients to reach more customers using various web browsers and mobile-friendly devices.
Updated Style Guide
The updated style guide helps to maintain design consistency across the website and marketing materials.
Improved Experience
A simplified, user-friendly interface helps customers navigate the website to find what they need quickly and efficiently. Modernized features have decreased consumer frustration and encouraged sales.
Mobile-Friendly
Customers now have the convenience of accessing the website on mobile. This has increased traffic clicks and customer engagement.
Testimonials
"We find your team to be true business partners. Exceptionally responsive, strong domain knowledge, and outstanding at execution."
Chief Integration Officer
"Happy with the performance. The team is self-driving, which is something I've had struggles with in the past. Very knowledgeable on the IBMi and requires minimal guidance."
Director of Information Technology
"Every developer we have worked with has been great! They are great at analyzing and making great suggestions, in addition to coding all that we ask for. Even with the time difference, they are always willing to work on "our hours" when needed for deadlines and projects as needed. Thanks for everything!"
Chief Information Security Officer
"The programmers I have worked with have all been great! They think out of the box and make suggestions, and they research and figure things out on their own, which is a tremendous help to me. I would recommend them to any prospective clients you have."
Project Manager
"Great team and still one of the best I've worked with on the IBMi/RPG environment"
VP, Commercial Excellence & Digitization
Video Testimonials
Effectively Extending
Your Team
Ken Stewart, PMP, CSM
Vice president of operations & Engineering
PSigen Software Inc.
Play Video
Video Testimonials
Onboarding The Programmers.io Team
Brandy Churchill
Software Development Manager
Western National Insurance
Play Video
Video Testimonials
Effectively Extending
Your Team
Jackie Flummer
Director, Technical Business Systems
AmerCareRoyal
Play Video
Video Testimonials
Effectively Extending
Your Team
Luis Gonzalez
President
SalesScoreKeeper
Play Video
Contact Us Today!
Find out how Programmers.io can help your company
get to the next level.
Risk Free! We guarantee you'll be happy after 30 days or we won't invoice you.