About Client
For more than two decades the client has been working in providing software to improve processes around paper management, digital documents and other mission-critical information. The company's products are designed to provide industry-leading flexibility and scalability and are delivered through a worldwide network of 800-plus authorized resellers and distributors.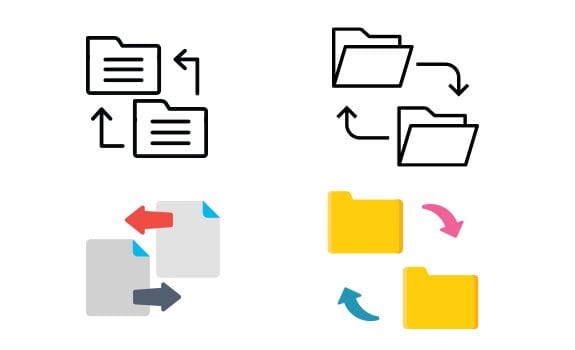 The Challenge
The client had created a document management and control system to optimize and amplify its file handling and document storage process. Earlier the client had to spend thousands of dollars on its courier services to get information transferred from one office to the other. Once the solution was created the user could easily share the files to external users too.
The major challenge faced by the client in this system was the deletion of previously shared files from the common space without being shared.
The client wanted a robust and verified system to resolve this issue.
Documents are now stored in unique space which improve transparency between different companies
Efficiency of file upload and its movement to repo is now 30-40% faster
Individual company and its user data are now saved to unique location that makes data more secure and safe
Application connectivity between the external and the system's user and vice-versa has been improved
Performance of the whole product is improved
Testimonials
"We find your team to be true business partners. Exceptionally responsive, strong domain knowledge, and outstanding at execution."
Chief Integration Officer
"Happy with the performance. The team is self-driving, which is something I've had struggles with in the past. Very knowledgeable on the IBMi and requires minimal guidance."
Director of Information Technology
"Every developer we have worked with has been great! They are great at analyzing and making great suggestions, in addition to coding all that we ask for. Even with the time difference, they are always willing to work on "our hours" when needed for deadlines and projects as needed. Thanks for everything!"
Chief Information Security Officer
"The programmers I have worked with have all been great! They think out of the box and make suggestions, and they research and figure things out on their own, which is a tremendous help to me. I would recommend them to any prospective clients you have."
Project Manager
"Great team and still one of the best I've worked with on the IBMi/RPG environment"
VP, Commercial Excellence & Digitization
Video Testimonials
Effectively Extending
Your Team
Ken Stewart, PMP, CSM
Vice president of operations & Engineering
PSigen Software Inc.
Play Video
Video Testimonials
Onboarding The Programmers.io Team
Brandy Churchill
Software Development Manager
Western National Insurance
Play Video
Video Testimonials
Effectively Extending
Your Team
Jackie Flummer
Director, Technical Business Systems
AmerCareRoyal
Play Video
Video Testimonials
Effectively Extending
Your Team
Luis Gonzalez
President
SalesScoreKeeper
Play Video
Contact Us Today!
Find out how Programmers.io can help your company
get to the next level.
Risk Free! We guarantee you'll be happy after 30 days or we won't invoice you.