About our Client
The client is a designer, marketer, and distributor of upscale collections of women's attire, sportswear, and other products. Originally established in the year 1950, it has emerged as an affluent brand with a heritage and aesthetic based on the Palm Beach resort lifestyle. The brand has demonstrated multi-generational appeal. Its products can be found in the company's owned signature stores, e-commerce site, certain department stores, and a variety of independent specialty stores. Programmers.io (PIO) is supporting this fashion retail client in the field of EDI transactions and IBM i projects.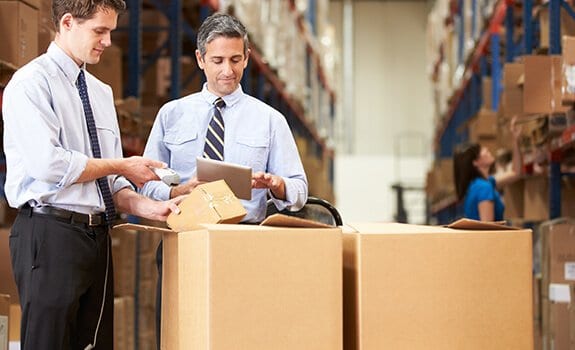 Industry Challenge
The client was looking for a partner to implement EDI and Drop Shipment processes aiding the daily processes like invoices, purchase orders, shipment notices, etc. as it did not transfer data electronically until that time. This situation was leading to delays and customer DSAT. The client wanted to connect its e-commerce platform on IBM i (AS400) to a DSCO Portal, which is a middle layer between the client and the trading partner. The client wanted IBM i e-commerce store integration with the DSCO portal to connect the business with new partners as well as enhance the quality of the existing IBM i processes.
For quick implementation of required solutions, our PIO team completed the task with quality analysis for the in-progress work carried out by the client's onsite team during the latter's off-duty hours.
The next morning, the client's on-site team just had to review and install the required changes that were already done by our team during night hours. Using this approach our team worked round the clock on the project reducing the elapsed time by 50% and leading our customer to get things ready before its deadline.
The client is now opened to new opportunities in the e-commerce business and could easily partner with clients who are using DSCO portal, leading to increased revenue and improved CX.
Testimonials
"We find your team to be true business partners. Exceptionally responsive, strong domain knowledge, and outstanding at execution."
Chief Integration Officer
"Happy with the performance. The team is self-driving, which is something I've had struggles with in the past. Very knowledgeable on the IBMi and requires minimal guidance."
Director of Information Technology
"Every developer we have worked with has been great! They are great at analyzing and making great suggestions, in addition to coding all that we ask for. Even with the time difference, they are always willing to work on "our hours" when needed for deadlines and projects as needed. Thanks for everything!"
Chief Information Security Officer
"The programmers I have worked with have all been great! They think out of the box and make suggestions, and they research and figure things out on their own, which is a tremendous help to me. I would recommend them to any prospective clients you have."
Project Manager
"Great team and still one of the best I've worked with on the IBMi/RPG environment"
VP, Commercial Excellence & Digitization
Video Testimonials
Effectively Extending
Your Team
Ken Stewart, PMP, CSM
Vice president of operations & Engineering
PSigen Software Inc.
Play Video
Video Testimonials
Onboarding The Programmers.io Team
Brandy Churchill
Software Development Manager
Western National Insurance
Play Video
Video Testimonials
Effectively Extending
Your Team
Jackie Flummer
Director, Technical Business Systems
AmerCareRoyal
Play Video
Video Testimonials
Effectively Extending
Your Team
Luis Gonzalez
President
SalesScoreKeeper
Play Video
Contact Us Today!
Find out how Programmers.io can help your company
get to the next level.
Risk Free! We guarantee you'll be happy after 30 days or we won't invoice you.