About Client
Our client is a diversified Fortune 500, privately-owned company whose largest business is pork production for domestic and foreign consumption. The corporation employs over 5,000 workers, with an annual revenue of over $1.9 billion. The company produces, markets, exports, and sells meat products, specializing in fresh, frozen, and processed pork offerings distributed to foodservice operators, grocery stores, retailers, and distributors. Additionally, the corporation transforms animal fat into biodiesel fuel post-shipping.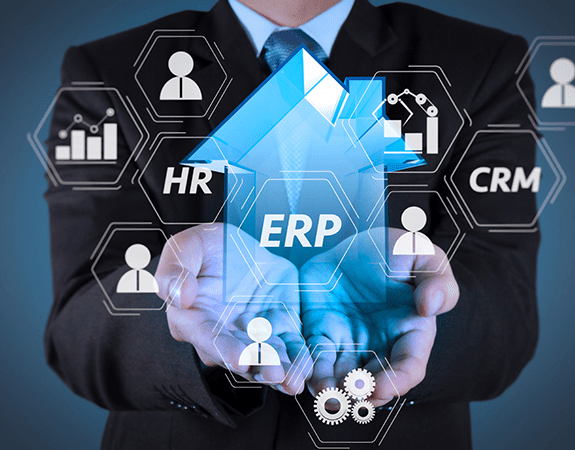 The Challenge
The client faced challenges due to the absence of test automation for their complete regression pack. Their operational landscape included multiple systems operating through the ERP framework (Enterprise Resource Planning) and the application needed to work seamlessly across numerous platforms. Consequently, manual regression testing often extended to over 100 hours, leading to frequent release delays. This limited their ability to accommodate frequent change requests within the ERP system model.
The Solution
Programmers.io conducted a Test Automation Readiness Study with the client, discovering optimal strategies for automating the existing regression pack and introducing in-sprint automation. This approach is poised to yield significant benefits for the client, primarily by enabling comprehensive regression testing without expanding the scope for new functionalities with each release cycle.
Programmers.io identified Selenium-based automation as the ideal solution through this initiative, leveraging Node.js and a hybrid framework (Data Driven using Page Object Model). The developers designed a robust system that efficiently automates testing processes. Moreover, including an automation team within the same scrum as the development team ensured that new requirements were promptly integrated into the automated regression suite.
The team also introduced continuous integration using Azure pipelines to enhance efficiency. This integration facilitates the seamless incorporation of automation into the development lifecycle, ensuring that changes are thoroughly tested and integrated into the regression suite, ultimately contributing to improved software quality and accelerated release cycles.
Business Impact
The collaboration between Programmers.io and the client has significantly improved their software development and testing processes. Here are the key highlights of the benefits achieved:
Automation of Regression Pack
Programmers.io successfully automated the regression pack within three months.
Reduced Manual Intervention
The Azure pipeline's automated testing significantly reduces the need for manual intervention during the testing process.
Operational Efficiency
The client has transitioned to bi-weekly release cycles, which means they can deliver updates and enhancements to their users more frequently.
Savings in Man-Hours
Regression testing automation has led to a significant reduction in the manual effort required for testing.
Defect Leak Reduction
The client has experienced an impressive 80% reduction in defect leaks.
Testimonials
"We find your team to be true business partners. Exceptionally responsive, strong domain knowledge, and outstanding at execution."
Chief Integration Officer
"Happy with the performance. The team is self-driving, which is something I've had struggles with in the past. Very knowledgeable on the IBMi and requires minimal guidance."
Director of Information Technology
"Every developer we have worked with has been great! They are great at analyzing and making great suggestions, in addition to coding all that we ask for. Even with the time difference, they are always willing to work on "our hours" when needed for deadlines and projects as needed. Thanks for everything!"
Chief Information Security Officer
"The programmers I have worked with have all been great! They think out of the box and make suggestions, and they research and figure things out on their own, which is a tremendous help to me. I would recommend them to any prospective clients you have."
Project Manager
"Great team and still one of the best I've worked with on the IBMi/RPG environment"
VP, Commercial Excellence & Digitization
Video Testimonials
Effectively Extending
Your Team
Ken Stewart, PMP, CSM
Vice president of operations & Engineering
PSigen Software Inc.
Play Video
Video Testimonials
Onboarding The Programmers.io Team
Brandy Churchill
Software Development Manager
Western National Insurance
Play Video
Video Testimonials
Effectively Extending
Your Team
Jackie Flummer
Director, Technical Business Systems
AmerCareRoyal
Play Video
Video Testimonials
Effectively Extending
Your Team
Luis Gonzalez
President
SalesScoreKeeper
Play Video
Contact Us Today!
Find out how Programmers.io can help your company
get to the next level.
Risk Free! We guarantee you'll be happy after 30 days or we won't invoice you.