About Client
Our client is a well-established and highly regarded company that has provided businesses with SaaS and cloud application solutions for over two decades. The Group offers website, web app, and mobile app design and development services. With their client-centric approach that focuses on building successful companies while facilitating the SaaS journey from inception to expansion, they have built a reputation for innovation and excellence. With expertise that extends to diverse industries, they consistently deliver advanced technological solutions that earn them a place among Fortune 500 companies.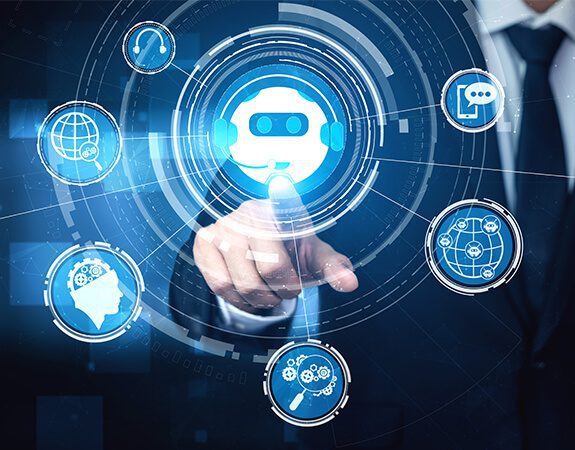 The Challenge
The client's product used JavaScript in the frontend and Laravel in the back end for self-improvement training and digital marketing for hospitals/facilities, doctors, and other health care providers. They needed the end-to-end QA of the project to include automation suites for future regressions. Moreover, they lacked sufficient documentation to maintain the program efficiently in the future.
Requirements for this project:
Quality Assurance (QA) testing partners: The E2E software solution was almost complete, but the client needed QA testing partners to review the results to ensure it worked correctly.
Email Automation Scenarios: Some of the scenarios involved email automation that required interactions with the SMTP/email server beyond the capabilities of the Selenium testing tool.
Automation framework for layman: The technical team lacked experience executing regression test cases for QA. Thus, they required a framework their developers could maintain after their partners completed QA testing.
The Solution
The development team chose JIRA for tracking and managing the project. We analysed over 500 test cases. During manual testing, our QA team found over 100 major and minor bugs related to UI and over 80 defects in the product's functionality. We chose a "hybrid" automation framework solution for Selenium using Java since the client employs Java developers. We provided our knowledge, skills, expertise (KT), and detailed documentation to execute the automation test suites to help the client complete future test cases without QA partner intervention.
Enhanced Product and addressed over 100 issues and 80 defects in the software to ensure the product was ready to launch.
Employed a hybrid environment using AutoIT and Robot libraries to achieve thorough and efficient test coverage.
Documented the processes so the client doesn't require external support for daily regression reports.
Testimonials
"We find your team to be true business partners. Exceptionally responsive, strong domain knowledge, and outstanding at execution."
Chief Integration Officer
"Happy with the performance. The team is self-driving, which is something I've had struggles with in the past. Very knowledgeable on the IBMi and requires minimal guidance."
Director of Information Technology
"Every developer we have worked with has been great! They are great at analyzing and making great suggestions, in addition to coding all that we ask for. Even with the time difference, they are always willing to work on "our hours" when needed for deadlines and projects as needed. Thanks for everything!"
Chief Information Security Officer
"The programmers I have worked with have all been great! They think out of the box and make suggestions, and they research and figure things out on their own, which is a tremendous help to me. I would recommend them to any prospective clients you have."
Project Manager
"Great team and still one of the best I've worked with on the IBMi/RPG environment"
VP, Commercial Excellence & Digitization
Video Testimonials
Effectively Extending
Your Team
Ken Stewart, PMP, CSM
Vice president of operations & Engineering
PSigen Software Inc.
Play Video
Video Testimonials
Onboarding The Programmers.io Team
Brandy Churchill
Software Development Manager
Western National Insurance
Play Video
Video Testimonials
Effectively Extending
Your Team
Jackie Flummer
Director, Technical Business Systems
AmerCareRoyal
Play Video
Video Testimonials
Effectively Extending
Your Team
Luis Gonzalez
President
SalesScoreKeeper
Play Video
Contact Us Today!
Find out how Programmers.io can help your company
get to the next level.
Risk Free! We guarantee you'll be happy after 30 days or we won't invoice you.