About Client
Having been in the insurance and finance industry for 35+ years, the client has offered its insurance products and investment services to individuals, families & business owners who want to streamline their finances. With eight offices throughout Florida and 75+ expert agents, the client has served many customers with products such as enterprise retirement financial planning, group health plans, individual life insurance, individual investment products, and more.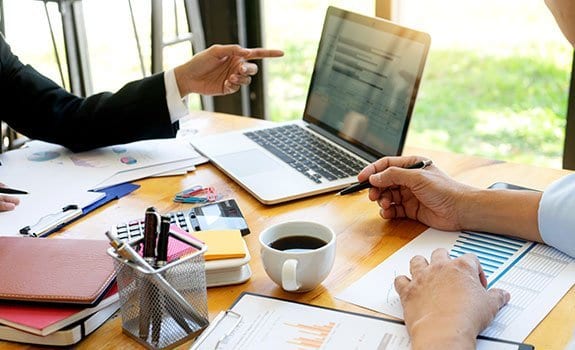 Industry Challenge
The client is focused on elevating its customers' financial circumstances and boosting financial confidence. The major challenge faced by the client in achieving its goal was the lack of resources to provide a tech-driven platform to the customers for round-the-clock online support. It wanted to extend the existing team with experts in modern technology to enhance those functionalities. The client wanted to allow customers to create accounts easily and clarify their financial queries using features like financial calculators and investment predictors.
The enhanced platform provided the users with features where they could view data and videos all at one place.
The users could easily calculate their returns, analyze and communicate with financial advisers to build and maintain a strong portfolio.
The security protocol implemented in maintaining the servers ensured high data confidentiality and increased customer trust.
The improvements simplified processes and implemented an intuitive interface that increased the number of footfalls and conversion.
The project increased the number of representatives in more states.
Testimonials
"We find your team to be true business partners. Exceptionally responsive, strong domain knowledge, and outstanding at execution."
Chief Integration Officer
"Happy with the performance. The team is self-driving, which is something I've had struggles with in the past. Very knowledgeable on the IBMi and requires minimal guidance."
Director of Information Technology
"Every developer we have worked with has been great! They are great at analyzing and making great suggestions, in addition to coding all that we ask for. Even with the time difference, they are always willing to work on "our hours" when needed for deadlines and projects as needed. Thanks for everything!"
Chief Information Security Officer
"The programmers I have worked with have all been great! They think out of the box and make suggestions, and they research and figure things out on their own, which is a tremendous help to me. I would recommend them to any prospective clients you have."
Project Manager
"Great team and still one of the best I've worked with on the IBMi/RPG environment"
VP, Commercial Excellence & Digitization
Video Testimonials
Effectively Extending
Your Team
Ken Stewart, PMP, CSM
Vice president of operations & Engineering
PSigen Software Inc.
Play Video
Video Testimonials
Onboarding The Programmers.io Team
Brandy Churchill
Software Development Manager
Western National Insurance
Play Video
Video Testimonials
Effectively Extending
Your Team
Jackie Flummer
Director, Technical Business Systems
AmerCareRoyal
Play Video
Video Testimonials
Effectively Extending
Your Team
Luis Gonzalez
President
SalesScoreKeeper
Play Video
Contact Us Today!
Find out how Programmers.io can help your company
get to the next level.
Risk Free! We guarantee you'll be happy after 30 days or we won't invoice you.