About our Client
The client is a leading provider of Enterprise Order-to-Cash Management (OTC) solutions. For more than a decade, the client has delivered innovative technology solutions to automate and optimize the collection processes and maximize cash flow. The Receivables Management Suite has many features that has helped their customers to manage the cash flow and orders all at one place.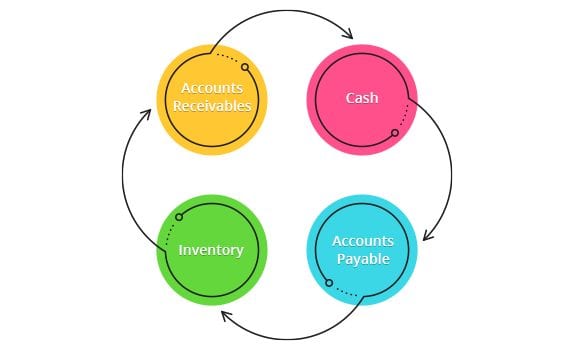 Industry Challenge
The client's order to cash tool is the primary technology platform for several enterprise credit, collections department and F&A shared service centres. Customers across the world have achieved significant, sustainable improvements to their DSOs, credit risk, cash flow, and profitability with the client's solution. The major challenge faced by the client was to enhance the platform with latest analytical features, and forecasting capabilities for managing the credit-to-cash cycle, generating reports, business intelligence dashboards and visualizations. The client wanted to make it easier for the customers to use its solution seamlessly and manage all their order to cash processes through a single platform.
The improved system enables consistent, high-quality credit decisions, increasing healthy revenues and minimizing receivables risk
Timely generation of dashboards allows collection managers to build and implement specific strategies and procedures for their departments
Integration of analytics and automation helps in delivering breakthrough efficiency in resolving customer payment and issues related to credit claims
Testimonials
"We find your team to be true business partners. Exceptionally responsive, strong domain knowledge, and outstanding at execution."
Chief Integration Officer
"Happy with the performance. The team is self-driving, which is something I've had struggles with in the past. Very knowledgeable on the IBMi and requires minimal guidance."
Director of Information Technology
"Every developer we have worked with has been great! They are great at analyzing and making great suggestions, in addition to coding all that we ask for. Even with the time difference, they are always willing to work on "our hours" when needed for deadlines and projects as needed. Thanks for everything!"
Chief Information Security Officer
"The programmers I have worked with have all been great! They think out of the box and make suggestions, and they research and figure things out on their own, which is a tremendous help to me. I would recommend them to any prospective clients you have."
Project Manager
"Great team and still one of the best I've worked with on the IBMi/RPG environment"
VP, Commercial Excellence & Digitization
Video Testimonials
Effectively Extending
Your Team
Ken Stewart, PMP, CSM
Vice president of operations & Engineering
PSigen Software Inc.
Play Video
Video Testimonials
Onboarding The Programmers.io Team
Brandy Churchill
Software Development Manager
Western National Insurance
Play Video
Video Testimonials
Effectively Extending
Your Team
Jackie Flummer
Director, Technical Business Systems
AmerCareRoyal
Play Video
Video Testimonials
Effectively Extending
Your Team
Luis Gonzalez
President
SalesScoreKeeper
Play Video
Contact Us Today!
Find out how Programmers.io can help your company
get to the next level.
Risk Free! We guarantee you'll be happy after 30 days or we won't invoice you.