CLIENT BACKGROUND
The client is a leading label design, printing, and package manufacturing company. It offers specialty label customization and provides a simple, step-by-step design process. The client serves many industries such as food, beverage, health and beauty, chemical, pharmaceutical, beer, automotive, cabinets, nutraceutical, and industrial markets. It serves customers across United States and Canada.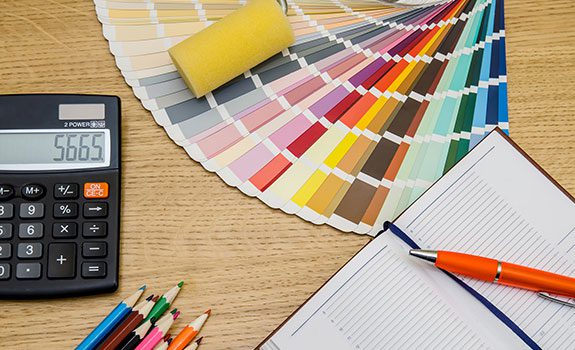 INDUSTRY CHALLENGE
Being a such a large-scale label design and printing service provider and manufacturer for many different types of companies, has many unique challenges. The client needed a robust reporting system with detailed Power BI reports to drill down into sales and manufacturing data. The client was facing challenges in their business decision making process and was not able to get accurate data for its various manufacturing plants. They reached out to Programmers.io to deliver an efficient solution.
The Solution
Our team of Power BI experts and developers immediately looked into the issue and suggested these efficient solutions.
Our team created Power BI reports and embedded them into the client's website so that the client's team did not have to open the Power BI app separately.
Our team created reports using SSAS (SQL Server Analysis Services) data with a live connection. SSAS runs in the background to fetch data from multiple servers and create a JOB Agent that offers updated data on daily basis.
The Power BI service was also used to map the user in Gateways.
The client has different plants and companies for design and printing services, our developers created a dashboard where the user could easily select the respective company, plant, and see the graphical report.
Our solution also provided a well curated data report for order, shipment, and invoice data in a separate section.
We assured the company data security by using Power BI APIs to limit access to the reports to licensed Power BI accounts.
Our solution helped the client produce and use a consolidated Power BI report to make better business decisions.
A robust Power BI dashboard embedded within the website itself, offered the company ease of use and time savings, which lead to increased profit.
Well curated data helped in increased sales and enhanced customer experience
Testimonials
"We find your team to be true business partners. Exceptionally responsive, strong domain knowledge, and outstanding at execution."
Chief Integration Officer
"Happy with the performance. The team is self-driving, which is something I've had struggles with in the past. Very knowledgeable on the IBMi and requires minimal guidance."
Director of Information Technology
"Every developer we have worked with has been great! They are great at analyzing and making great suggestions, in addition to coding all that we ask for. Even with the time difference, they are always willing to work on "our hours" when needed for deadlines and projects as needed. Thanks for everything!"
Chief Information Security Officer
"The programmers I have worked with have all been great! They think out of the box and make suggestions, and they research and figure things out on their own, which is a tremendous help to me. I would recommend them to any prospective clients you have."
Project Manager
"Great team and still one of the best I've worked with on the IBMi/RPG environment"
VP, Commercial Excellence & Digitization
Video Testimonials
Effectively Extending
Your Team
Ken Stewart, PMP, CSM
Vice president of operations & Engineering
PSigen Software Inc.
Play Video
Video Testimonials
Onboarding The Programmers.io Team
Brandy Churchill
Software Development Manager
Western National Insurance
Play Video
Video Testimonials
Effectively Extending
Your Team
Jackie Flummer
Director, Technical Business Systems
AmerCareRoyal
Play Video
Video Testimonials
Effectively Extending
Your Team
Luis Gonzalez
President
SalesScoreKeeper
Play Video
Contact Us Today!
Find out how Programmers.io can help your company
get to the next level.
Risk Free! We guarantee you'll be happy after 30 days or we won't invoice you.