About Client
The client is one of the largest not-for-profit Catholic healthcare systems in the United States. It services 88 hospitals in 26 states and employs more than 120,000, including nearly 27,000 physicians and clinicians. In addition to its hospitals, it serves 135 continuing care locations, the second largest PACE program in the country, 136 urgent care facilities, and many other health and well-being services.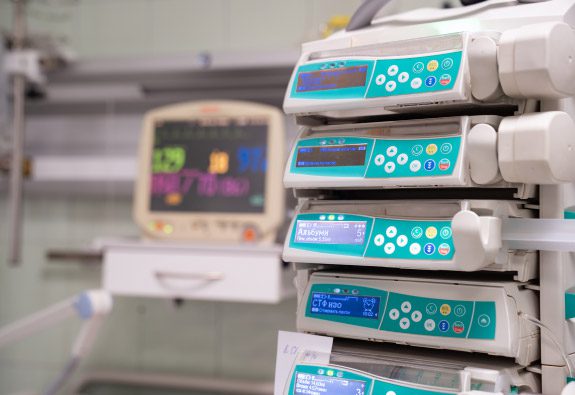 The Challenge
The client has many facilities and is still expanding its reach. A streamlined data gathering and analysis system in a shared DWH is mandatory. Adapting to future needs requires real-time monitoring of patient records. This is not something they want to outsource. They also need their website security and applications updated, but the client doesn't want to lose the functionality that it currently has.
The Solution
The PIO team converted the client's legacy code to .NET, allowing the client to use the data more effectively to improve speed and accuracy. This framework provided a mechanism for the client to create informative, data-rich presentations for physicians and customers. Using world-class security techniques, the team enhanced the functionality of their legacy website with this platform and Azure-based applications. The projects PIO is currently working on includes moving data to a new platform to allow the client to use the information selectively to individualize patient records and update their website dynamically.
Created a template for data collection to be used for a shared data warehouse (DWH)
Built a structure to update charts and graphs in a 54-page slideshow presentation with a click.
Used .NET and React.js for frontend and backend work to modernize the website and increase its functionality.
Converted legacy applications to an Azure-based application for personalized data compilation.
Made future enhancements simple while reducing maintenance requirements.
Saved on costs as the programmer.io resource took care of the entire process.
Testimonials
"We find your team to be true business partners. Exceptionally responsive, strong domain knowledge, and outstanding at execution."
Chief Integration Officer
"Happy with the performance. The team is self-driving, which is something I've had struggles with in the past. Very knowledgeable on the IBMi and requires minimal guidance."
Director of Information Technology
"Every developer we have worked with has been great! They are great at analyzing and making great suggestions, in addition to coding all that we ask for. Even with the time difference, they are always willing to work on "our hours" when needed for deadlines and projects as needed. Thanks for everything!"
Chief Information Security Officer
"The programmers I have worked with have all been great! They think out of the box and make suggestions, and they research and figure things out on their own, which is a tremendous help to me. I would recommend them to any prospective clients you have."
Project Manager
"Great team and still one of the best I've worked with on the IBMi/RPG environment"
VP, Commercial Excellence & Digitization
Video Testimonials
Effectively Extending
Your Team
Ken Stewart, PMP, CSM
Vice president of operations & Engineering
PSigen Software Inc.
Play Video
Video Testimonials
Onboarding The Programmers.io Team
Brandy Churchill
Software Development Manager
Western National Insurance
Play Video
Video Testimonials
Effectively Extending
Your Team
Jackie Flummer
Director, Technical Business Systems
AmerCareRoyal
Play Video
Video Testimonials
Effectively Extending
Your Team
Luis Gonzalez
President
SalesScoreKeeper
Play Video
Contact Us Today!
Find out how Programmers.io can help your company
get to the next level.
Risk Free! We guarantee you'll be happy after 30 days or we won't invoice you.