About Client
The client is a B2B health solutions provider based out of the Unites States. It develops electronic health records and financial management software automate the facilities and help their patients. It provides tech driven tools built using latest technology to help the healthcare businesses look better after their patients. The client aims at reducing the manual processes and converting them in digitized, faster and information based solutions. These solutions are focused on eradicating the daily stress of healthcare workers, patients and healthcare businesses.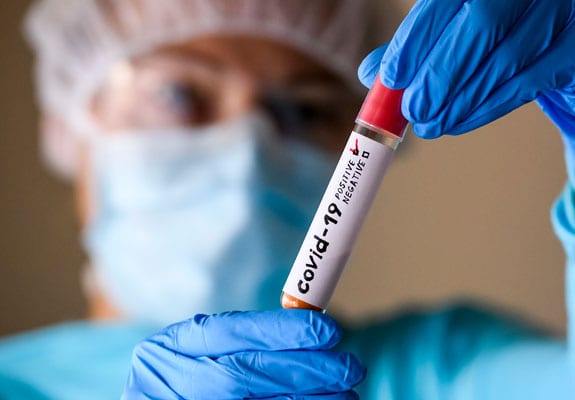 The Challenge
The client being a large provider of healthcare solutions, it has a wide clientele. Serving so many clients at a time needs more workforce and extended team. One of the customers (healthcare facility/hospital) of the client wanted a COVID Vaccination Registration portal for its customers. The client was falling short of proper resources to create this portal for its customer with user friendly features offering seamless registration. So, it partnered with Programmers.io. Our team of developers became an extended arm for the client and worked together with its in-house team to develop the COVID vaccination registration portal with useful features.
The Solution
The client's in-house team communicated its customer's requirements with our team and we immediately began building a portal for hospitals to facilitate COVID vaccination registration and scheduling.
The portal created at first by us, on confirmation of registration, used to send an email to customer with a link to track the registration. It was followed by one more link to schedule the vaccination. The vaccination details were communicated to customer via email or SMS.
Later our team integrated the portal with Twilio text messaging, a solution for sending updates related to vaccine on customers' phone numbers directly
The integration of Twilio helped the customers to register/schedule vaccination without visiting the website
The customers just have to answer some questions received on their mobile phones as text message
The answering process is made faster as customer has to attend to a short predefined questionnaire. Based on the reply, the registration/schedule is completed
The portal is also integrated with Single Sign On using Office 365. The users with client's email id can login using their credentials and further access the portal without logging in again into the portal
The staff augmentation by Programmers.io helped the client to develop a user friendly solution faster and focus on other tasks better
The portal with SMS feature quickens the vaccination registration process, helping the customers to get their slot on time
The Single Sign On facility saves a lot of time and offers a hassle free registration to the users
Testimonials
"We find your team to be true business partners. Exceptionally responsive, strong domain knowledge, and outstanding at execution."
Chief Integration Officer
"Happy with the performance. The team is self-driving, which is something I've had struggles with in the past. Very knowledgeable on the IBMi and requires minimal guidance."
Director of Information Technology
"Every developer we have worked with has been great! They are great at analyzing and making great suggestions, in addition to coding all that we ask for. Even with the time difference, they are always willing to work on "our hours" when needed for deadlines and projects as needed. Thanks for everything!"
Chief Information Security Officer
"The programmers I have worked with have all been great! They think out of the box and make suggestions, and they research and figure things out on their own, which is a tremendous help to me. I would recommend them to any prospective clients you have."
Project Manager
"Great team and still one of the best I've worked with on the IBMi/RPG environment"
VP, Commercial Excellence & Digitization
Video Testimonials
Effectively Extending
Your Team
Ken Stewart, PMP, CSM
Vice president of operations & Engineering
PSigen Software Inc.
Play Video
Video Testimonials
Onboarding The Programmers.io Team
Brandy Churchill
Software Development Manager
Western National Insurance
Play Video
Video Testimonials
Effectively Extending
Your Team
Jackie Flummer
Director, Technical Business Systems
AmerCareRoyal
Play Video
Video Testimonials
Effectively Extending
Your Team
Luis Gonzalez
President
SalesScoreKeeper
Play Video
Contact Us Today!
Find out how Programmers.io can help your company
get to the next level.
Risk Free! We guarantee you'll be happy after 30 days or we won't invoice you.