About Client
The client discussed in the case study belongs to the insurance industry. The company comprises of professionals from insurance, technology and investment niches. The aim of the client is to build innovative businesses at the intersection of insurance and technology. Its main focus is to advance the insurance value chain with technology and services that reduce cost, increase value, and provide a better experience to its partners and customers.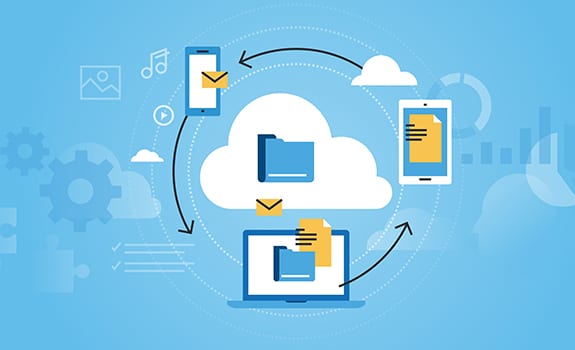 The Challenge
The client wants to bring innovation in the insurance value chain and to accomplish its goal it first has to focus on its own people's management. As of now the client does not have any centralized system to manage documents, employees ,departments etc. Looking at the problem:
The client wanted a solution that would work as a centralized portal for people/employees from all the departments and locations to access the integral documents of the organization at one place and manage the employees easily.
The client also wanted user process management in various departments based on employees' role or department profile through the same platform. It wanted to import the functionalities of a third party tool being used for process creation or ticket generation/assigning into the solution itself.
The client chose Programmers.io to be its IT partner and build an effective solution for the problem.
The client is now able to manage employees, share the necessary documents and have one platform for user process management of all the departments
Various departmental issues and communication gaps have been resolved as employees from all the departments can easily be managed from this intranet website
A lot of time consumption in sharing documents to the employees separately has been reduced
Employees can raise any request and see if any request is assigned to them from this intranet website and this has also resulted in time saving and quick request generation
Important documents of various departments are safely stored at one place assuring security and confidentiality
Testimonials
"We find your team to be true business partners. Exceptionally responsive, strong domain knowledge, and outstanding at execution."
Chief Integration Officer
"Happy with the performance. The team is self-driving, which is something I've had struggles with in the past. Very knowledgeable on the IBMi and requires minimal guidance."
Director of Information Technology
"Every developer we have worked with has been great! They are great at analyzing and making great suggestions, in addition to coding all that we ask for. Even with the time difference, they are always willing to work on "our hours" when needed for deadlines and projects as needed. Thanks for everything!"
Chief Information Security Officer
"The programmers I have worked with have all been great! They think out of the box and make suggestions, and they research and figure things out on their own, which is a tremendous help to me. I would recommend them to any prospective clients you have."
Project Manager
"Great team and still one of the best I've worked with on the IBMi/RPG environment"
VP, Commercial Excellence & Digitization
Video Testimonials
Effectively Extending
Your Team
Ken Stewart, PMP, CSM
Vice president of operations & Engineering
PSigen Software Inc.
Play Video
Video Testimonials
Onboarding The Programmers.io Team
Brandy Churchill
Software Development Manager
Western National Insurance
Play Video
Video Testimonials
Effectively Extending
Your Team
Jackie Flummer
Director, Technical Business Systems
AmerCareRoyal
Play Video
Video Testimonials
Effectively Extending
Your Team
Luis Gonzalez
President
SalesScoreKeeper
Play Video
Contact Us Today!
Find out how Programmers.io can help your company
get to the next level.
Risk Free! We guarantee you'll be happy after 30 days or we won't invoice you.