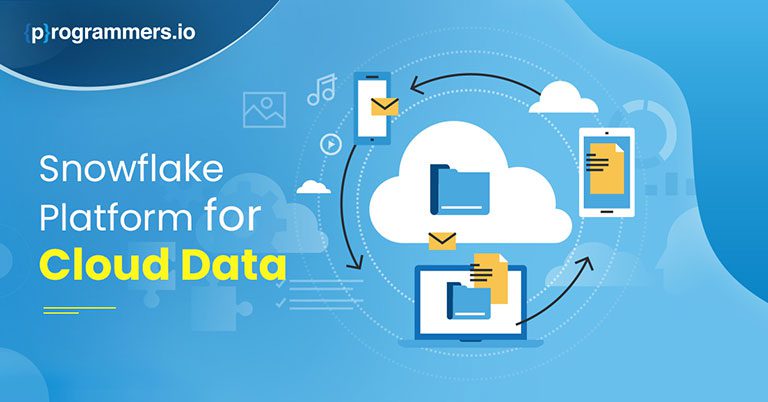 Why Choose the Snowflake Platform for Cloud Data
CNBC recently reported that several companies permanently switched from hybrid remote work to full-time. Some examples of these companies include such high-profile examples as Twitter and Reddit.
Organizations across the country hope to extend their operations to allow remote work. One reason they can consider this is because of access to cloud software. Data cloud platforms make it easier to share data between workers and allow for more remote work.
One excellent data cloud platform is the Snowflake platform. Snowflake Data Cloud supports an impressive range of solutions for several data-related tasks, including processing, integration, and analytics.
However, many platforms can support these tasks. So, why should your business choose Snowflake?
You can find the answers to this question in our guide! We'll explore the benefits of this platform and how it can serve your company. Let's jump right into it!
What Workloads Can Snowflake Data Cloud Manage?
Many data warehousing platforms exist for your business to choose from. So, how does Snowflake stand out in comparison with its competition? First, consider how what workloads this platform can manage.
Data Engineering
Snowflake supports several data integration and processing tools. Similarly, it can activate virtual data warehouses to scale your computer power.
These features make it a promising platform for data engineering. Its performance-tuning options make it a low-maintenance system convenient for engineers.
The system doesn't overcharge for a subscription, either. Snowflake charges by usage frequency instead of a flat rate, allowing payments to conform to your needs.
Data Lake
Data lakes are centralized locations that store huge quantities of data in native, raw forms. This approach has a checkered history, but many see it as a viable form of data management.
Fortunately, Snowflake makes this practice straightforward. Its endless computing power and inexpensive storage blend seamlessly to make the platform hospitable for data lakes.
Data Warehousing
Industry leaders continue to recognize Snowflake's prominence as a data warehousing platform. The company's simplified administration makes it easy for companies to utilize for warehousing. A combined benefit of this platform is its ability to manipulate data at almost real-time speeds.
The Benefits of Snowflake Platform
As you can see, Snowflake's platform offers several uses and functions. However, this platform isn't the only one that offers these services.
What sets Snowflake apart is the unique benefits users access with its services. We'll discuss several of these benefits below.
Unparalleled Scalability
One critical issue that many businesses require from their cloud providers is scalability. After all, businesses always aim to grow. Companies require infrastructures that can accommodate this growth in order to sustain their new operations.
Fortunately, Snowflake can provide this scalability. Its architecture uses one elastic performance engine to deliver remarkable speeds and increased scalability.
This engine allows Snowflake to support several users and workloads simultaneously. Because of this, the most ambitious companies can rely on the platform to manage their data efficiently and competently.
Finally, Snowflake ensures you don't need a Ph.D. in IT to understand its services. Instead, its developer framework for Java and Scala makes it easy for users of any skill set level to analyze and leverage data.
Automation Simplified
Routinely, businesses discover that manual data entry is a tremendous waste of time. It hinders workers from focusing on higher-level tasks that require more time and attention. Many enterprises want to find ways and solutions that make automating their data simple.
Snowflake makes this automation possible. More importantly, it simplifies this automation to make it quick and efficient.
This platform allows companies to automate several parts of their operations, including:
data management
security
governance
data resilience
In doing so, Snowflake provides several additional benefits. It can increase a company's scalability and reduce its downtime. These improvements help a company become more efficient.
One Copy of Data for Anyone to Share
One challenge of using hardware data storage is accessibility. Employees may have critical documents saved to one hard drive inaccessible to other team members. They must rely on email, flash drives, or other technology to share these files.
Once again, Snowflake eliminates this concern. Anyone who needs access to shared data can get a single copy through the cloud's storage. This way, teams across the company can access vital information without worrying about tracking its source.
Snowflake Pricing 
The Snowflake platform offers many top-notch assets to companies. Its services and advantages make it unique from several of its competitors.
However, companies also want to know that these services are affordable. Can this data platform offer manageable prices? Fortunately, the answer is yes.
As mentioned before, many data platforms charge flat rates for their services. All clients must pay these prices, regardless of how frequently they use this platform.
Snowflake takes a different approach. This company provides a flexible pricing model that pays for the computing and storage you use. They also offer various pricing options for various accounts.
Some accounts offer different advantages and packages than others. You'll also receive a free trial period to ensure that Snowflake meets your needs.
Learn How to Grow Your Business Today
Snowflake platform is an excellent tool for growing your business. Its scalability, affordability, and warehousing abilities make it a top-grade service.
However, there are several other ways to grow your business. One option is to work with us!
Our company provides programming experts on several platforms. We help your company accomplish its goals faster by extending your existing team.
Lastly, don't worry about overpaying for services you don't like. We offer a unique "Don't pay if you aren't satisfied" guarantee on our work. This way, you have nothing to lose.
So, don't hesitate. Hire an expert today to improve your business!