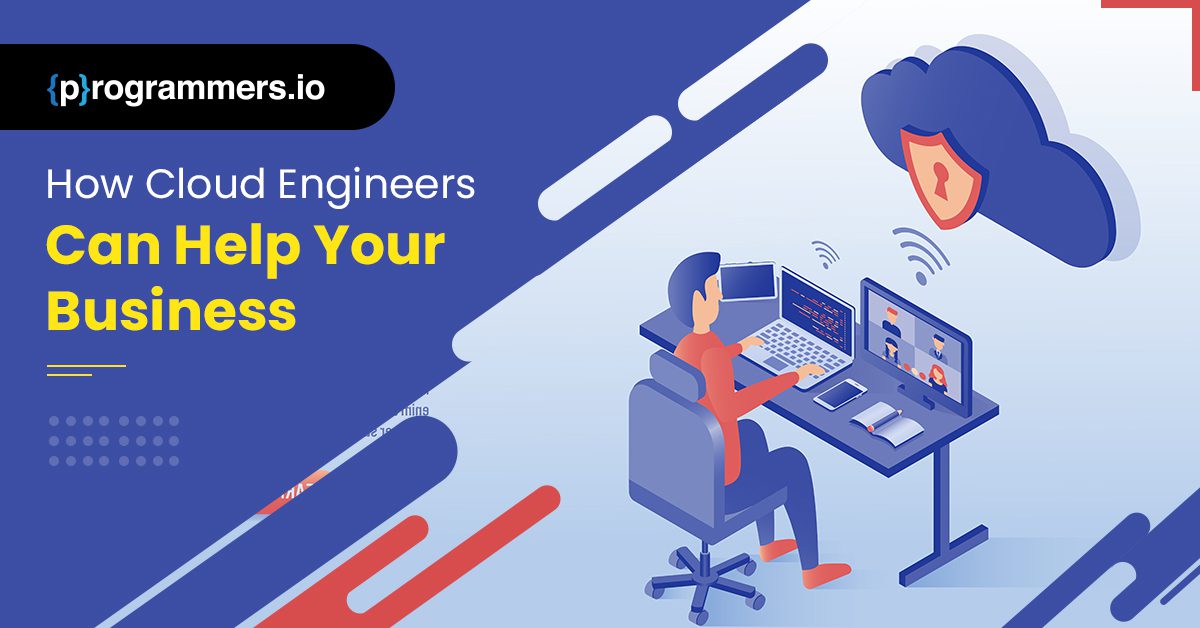 Cloud Engineer Roles and Responsibilities
There are over 600,000 new companies formed in the United States every year. Interestingly, many people are unaware of the fact that a large portion of these companies fails.
Of course, working with the right type of employees is crucial when it comes to maximizing your success. For this reason, many entrepreneurs choose to work with cloud engineers to help manage their IT needs.
However, not everybody understands the benefits of hiring a cloud engineer or how cloud engineering can help. Let's take a look at everything you should know.
So, What Are Cloud Engineers?
In simple terms, a cloud engineer is responsible for designing, building, and maintaining systems that run on the cloud.
This includes ensuring that your data is archived and maintaining application performance. Essentially, cloud engineers are the backbone of any business that relies on cloud-based services.
What Are the Benefits of Hiring One?
For starters, they can help you save money on your IT costs. By utilizing the cloud, you can avoid the high costs of traditional IT infrastructure, such as servers and software licenses. Additionally, cloud engineers can help you improve your disaster recovery plan.
In the event of a natural disaster or power outage, having your data stored in the cloud ensures that it will be safe and accessible. Finally, cloud engineers can help you boost your productivity. By having someone manage your IT needs, you can free up time to focus on other aspects of your business.
What Skills Should They Have?
When it comes to finding the right cloud engineer for your business, there are a few key skills you should look for. First and foremost, they should have experience working with cloud-based services.
Additionally, they should be well-versed in programming languages, such as Java and Python. Finally, they should have excellent problem-solving skills and be able to think on their feet.
This role is relatively fast-paced, so you need someone who is able to adapt to problems that arise. This becomes especially true within environments that deal with highly sensitive data, such as government agencies.
How Do I Find a Qualified Cloud Engineer?
You'll want to make sure that they have experience working with the specific type of cloud service that you're using.
It's also important to find someone who is familiar with your industry and the unique challenges that it presents. When it comes to finding a qualified cloud engineer, the best place to start is by asking for recommendations from other businesses in your industry.
Once you have a few names, you can then check out online job boards or LinkedIn to learn more about each candidate.
Should I Hire a Cloud Engineer Who Only Has Certifications?
You will likely encounter candidates who have no professional experience but have the required certifications to become a professional cloud engineer. In this case, it ultimately comes down to your preference. If you feel comfortable hiring someone with little to no experience, then certifications may be enough.
However, if you would feel better working with someone who has real-world experience, then you may want to keep looking. Keep in mind that hiring someone who has never worked in this position before does not mean that you will not be able to reach your goals.
However, you are essentially rolling the dice compared to hiring an engineer that has a greater level of experience. Still, there have been plenty of success stories where a new employee was given a chance and then went on to exceed all of their expectations.
Why Is Cloud Technology Important For Businesses?
Cloud technology is important for businesses because it can help them save money on their IT costs, improve their disaster recovery plan, and boost employee productivity. Additionally, cloud-based services are becoming increasingly necessary in today's business world.
So, it's essential that you have the right professionals in place to manage your IT needs. This is especially true considering the cybercrime industry will be worth over $10 trillion by the year 2025.
What Red Flags Should Watch Out for When Hiring?
When hiring a cloud engineer, you should watch out for red flags such as a lack of experience with the specific type of cloud service you're using or a lack of familiarity with your industry. Additionally, it's important to find someone who has a strong understanding of cloud technology and how it can benefit businesses.
What Are Some Common Interview Questions For a Cloud Engineer Position?
Some common interview questions for a cloud engineer position include:
What is your experience with the specific type of cloud service we're using?
How well do you understand our industry and the unique challenges it presents?
What are your thoughts on cloud technology and its benefits for businesses?
How would you go about designing a cloud system for our business?
What are your thoughts on disaster recovery plans?
How do you think you could help us boost our productivity with cloud technology?
Be sure that you keep these in mind as you interview candidates for the position. Otherwise, you run the risk of hiring someone who is not able to meet your needs.
Finding a Cloud Engineer Is Easier Than It Seems
Although cloud engineers might seem difficult to find at first, doing so is a much more straightforward process than most people expect. Just be sure to keep the above information in mind when moving forward so that you can avoid mistakes.
Want to learn more about what we can do? Be sure to reach out to us today and see how we can help you.