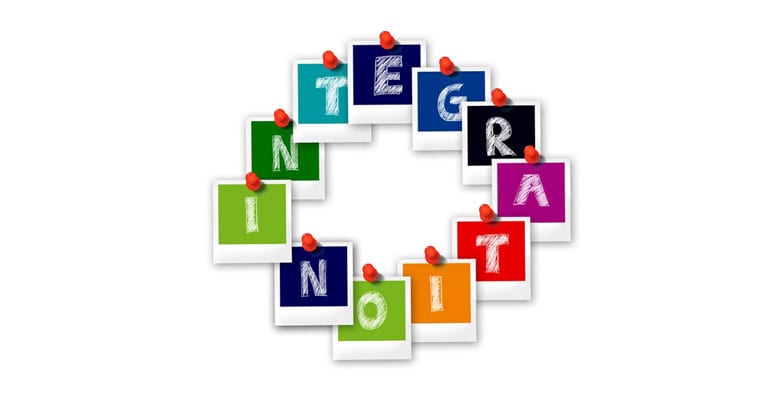 Top 5 Software Integration Tools
As the world around us transforms, corporations and industries are stepping into the digital revolution. Although organizations were skeptical of jumping on the digital bandwagon earlier, positive results across their relevant industries have propelled them into trying out the digital sphere for themselves. Besides just adding efficiency to processes and increasing productivity in the workplace, going digital has a number of other benefits as well.
The digital transformation is an end goal achieved through a number of minor steps and major undertakings. The transformation can only be made possible by forming an amalgam of disparate systems and applications within the organization. This digital transformation has led the organizations to identify various needs of software integration.
The process of merging different software processes together is known as software integration and can only be performed through the use of appropriate tools. In this article we take a look at some of the best performing software integration tools that programmers use, and also study the key features they carry with them.
1. ArcESB
Application and software integration does not have to be too complicated or expensive for that matter. ArcESB is a powerful integration tool that offers a simple solution for concerned organizations. The tool comes with an interactive setup and is easy to use for integration purposes. Users can connect disparate applications and data sources together through the platform.
The intuitive design and the low-code flow designer can help achieve secure application integration in less than 30 minutes. Once you have the system and its workings configured, you can start work on it for better results.
Comes with a completely free core framework
Enterprise ready and carries no additional complexity
Certified EDI integration with a secure and managed format for file transfer
Runs on both, on-premises and cloud sources
Dozens of no-code connectors for marketing, finance, ERP, CRM and analytical software applications
2. Xplenty
Xplenty is a cloud based solution providing a simplified data pipeline across a number of destinations and sources. The platform works well for both, software and data integration purposes, as it carries a power transformation tool. The tool allows users to not only transform their data, but also clean and normalize it for compliant practices.
Centralized and structured data for BI purposes
Sends third party data directly to Salesforce for further analysis
Can transform and transfer data between internal applications
Rest API connector helps generate and clean data from any source of Rest API
3. Boomi
Boomi is a tool launched by Dell Technologies and is a renowned name in the industry for software and application integration. The AtomSphere is Boomi's flagship offers and supports integration processes between a number of software and service applications, cloud platforms and on-premise systems and software processes. AtomSphere comes with a visual interface that can configure and simplify the process of software integration.
The system has a runtime tool of its own known as Boomi Atom, which deploys integrations wherever they are required. The AtomSphere platform is an ideal choice for integration and is available in several different variations.
Boomi's AtomSphere uses a visual and intuitive interface to help configure and run integrations within applications
Application and B2B integrations are easy to perform
It takes care of all complexities within the software development process
Designs integration processes
Can run all B2B, application and data integrations
Can automate and simplify complex integrations
Dynamic run-time engine without excessive load
Event tracking and activity monitoring for better analysis
Can help generate real time updates automatically
4. IBM
IBM is a renowned name in the market and comes with a number of related products that help with data and software integration. The related products offered by IBM include IBM Cloud Integration, IBM Info Sphere Classic Federation Server, IBM Info Sphere Data Replication, IBM Info Sphere Data Stage, IBM App Connect, IBM Streams, IBM Data Refinery, IBM Big Integrate, and IBM Info Sphere Information Server.
IBM offers a number of distinct integration tools for on-premise systems, enterprise use cases and for simplified cloud deployments. The suite of on-premise data integration tools by IBM focuses on traditional and IBM i modernization requirements. Traditional methods were based on batch processing and replication, while modern methods use data virtualization and synchronization.
IBM offers a number of connectors and prebuilt functions for easy integration
The cloud integration products by IBM are considered some of the best in the market
Additional updates with enhanced functionality are periodically rolled out on every product
5. Informatica
Intformatica's software and data integration suite contains Informatica Big Data Integration Hub, Informatica Data Services, Informatica Big Data Management, Informatica Enterprise Data Catalog, Informatica Enterprise Data Preparation Informatica Big Data Integration Hub, Informatica Big Data Streaming, and Informatica Edge Data Streaming.
These platforms provide both, cloud and on-premise deployment for a number of use cases in the enterprise. The vendor combines governance functionality with hybrid integration for various data analytics and integration functions. Augmented integration is also possible through an AI engine driven by meta-data. Informatica is highly reliable and offers a simple application integration solution.
Informatica comes with a centralized system for error logging. It helps with logging errors and forming relational tables
Comes with a number of simplified processes and better design prospects
Code integration is possible with software configuration tools
Synchronization is possible with geographically distributed teams
Comes with built in intelligence for better performance
There are many challenges in performing software integration. Your choice of the ideal software integration tool should be based on ease of use, quality of customer support, reviews of the company and the quality of the application and data connector. With a thorough analysis of the tools mentioned above, you can meet your application integration requirements in 2021.