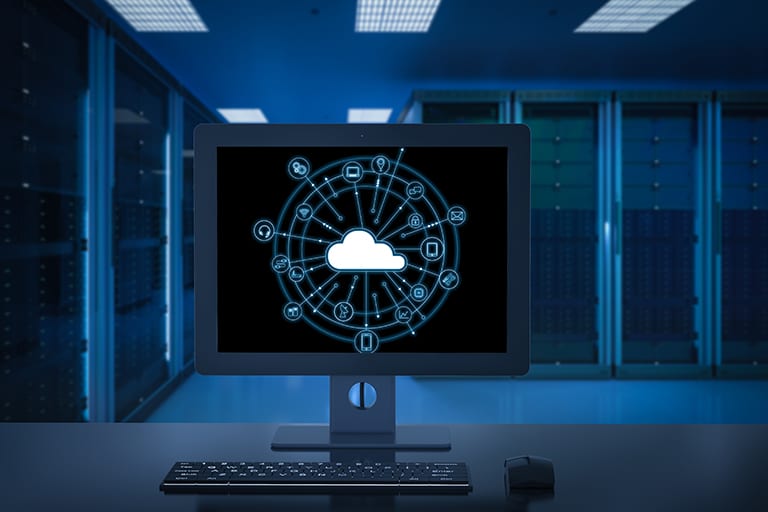 Revamping AS400/IBM i Applications by migrating them to the Cloud
AS400 systems now known as the IBM Power systems are still the backbone of many mission critical industries. These industries include banking, finance, manufacturing, logistics and many more. The OS of IBM Power systems, IBM i has made its special space in the organizations related to these industries because of its highly commendable updated features and characteristics. But every technology has its own pros and cons, similar is with IBM iSeries. Many startups and mid-sized businesses complain that AS400/IBM i systems have high IT admiration and maintenance cost. Well, this is true because they provide such facilities that no other system can provide.
The problem arises when organizations are not able to afford such high administrative cost and also cannot migrate to other platform immediately. IBM i is the future and it is recommended to not to switch to some other system. With smart feature enhancements in the AS400/IBM i systems, users can optimize their IBM i applications to experience the same high-performance, ultra-high uptime, and enhanced flexibility while lowering system complexity and costs. The best way forward for users is to re-host the application on the cloud to keep using it for operational needs within limited costing. Many big Cloud services such as Microsoft Azure have a very effective technological approach to migrate IBM i applications.
Source: https://www.itjungle.com/
Why AS400/IBM i setup migration to the cloud?
AS400/IBM i setup is mostly for the complex enterprises and mission critical tasks. So, if you have highly complex and confidential data on AS400/IBM i system then migrating to the cloud is utmost important.
It offers:
Agility: Cloud migration offers absolutely no dependency on the hardware, this makes the system agile and faster.
Scalability: It is highly scalable as you have to pay only for what's needed, accommodate unforeseen surges and seasonal usage patterns.
Low maintenance: With cloud being your hosting space, the cost of daily system maintenance substantially reduced. System maintenance in cloud hosting is 30%-70% less expensive than the on-premises option.
Security: Cloud offers role based authentication, Built-in application security measures with a multifaceted approach.
Flexibility: As workloads are independent of hardware resources on the cloud, it's easy to make the system future-ready to better match changing business needs and handle unexpected demand levels.
Challenges in IBM i application migration to cloud
The process of IBM i application shifting to the cloud is beneficial but at the same time it can be challenging too. But this challenge can be made easier with the support of an experienced third party firm or IBM i experts
Architectural issues: There should be a similarity between the cloud and the IT architecture to avoid inconsistencies. If the difference is huge then there can be interoperability problems.
Application reliance: If you do not have complete knowledge of the dependency of the application on the servers, databases, and other services that can be a big challenge.

System performance: There are situations when you will be unsure about the network provider's offerings for optimization services to minimize all latencies. Creating another problem for migration.
Security considerations: Security risks should be dealt with while moving data to the cloud infrastructure. Therefore, the migration plan must include the tools, practices, and policies to maintain security.
Restructuring databases: The AS400 database is old and has difficult relational structures. To migrate it and its data, restructuring the database is important.
Data recovery: Data understanding and its recovery is important, therefore cloud environment is recommended to store data. But if you do not have cloud experience then the process can be challenging.
Lack of knowledge: The people managing the AS400/IBM i systems are almost retired and you might not have the right expertise to configure the old system. This is the biggest challenge in itself.
Change management: KT sessions to be planned to allocate training resources to ensure all departments are on the same page of the same book.
How to overcome these challenges
A properly planned migration is the solution to all the challenges. Here are a few steps that need to be followed:
Defining and assessing – Define the objectives, analyze and review workflows, current IBM i setup and version. Create a back-up methodology and a recovery management strategy.
Planning – Set timelines and work in agile manner by defining milestones. Create LPAR strategy, select the cloud for transition (IBM, AWS, Azure, Google,), a suitable AS400 emulator, environment setup, backup/transfer and restore steps. AS IBM now has its own cloud, therefore you get proper support for the same.
This image shows a few ways users access your applications on IBM cloud.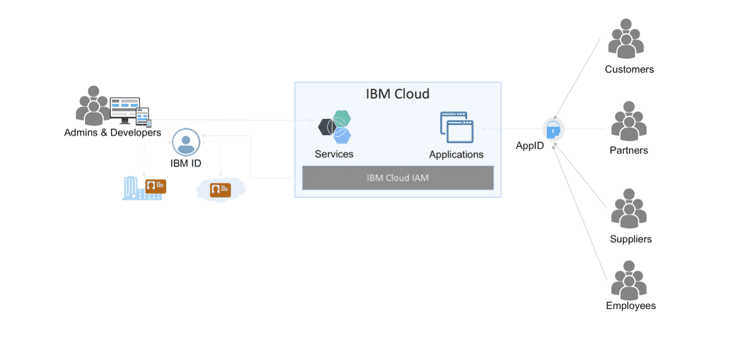 Source: https://www.ibm.com//
Execution requirements – Execution Plan must be in hand before the process starts. It should include end-to-end transition procedure with all the technical documentation and UAT process before going live.
Maintenance expertise –Your team must have post transition maintenance expertise. Such as for Cloud, Hotfixes, Enhancements; Performance Tuning, CI/CD Implementation etc. Expertise helps to design the best migration strategy and roadmap for a secure, repeatable and scalable path to the cloud.
Besides these steps it is necessary that your team is properly consulted by experienced teams. They can be offshore, in your organization or any third party agency.
Conclusion
Cloud is today and the future. Many organization have already opted for this storage space and many are in the process to leverage the cloud advantage. Physical storage is diminishing gradually and it has its own valid reasons. Your IBM i application can be useful for years if you give it a proper space to run and execute, and cloud is the answer for this.