Resourceful Solutions through our MEAN Stack Development
Start your project within 7 days
$20/hour. No Upfront Fee
Fortune 1000 and NYSE clients
Fortune 1000 and NYSE clients.
Rates starting at $20 hour.
TRY US FOR 30 DAYS.

IF YOU ARE NOT HAPPY,
YOU WILL NOT BE INVOICED. Work with our expert team of 60+ developers
Ask us for more details
Guaranteed response in less than one business day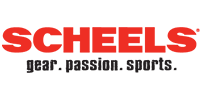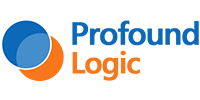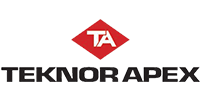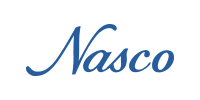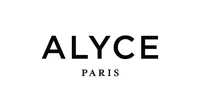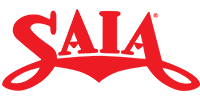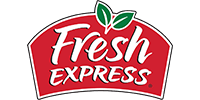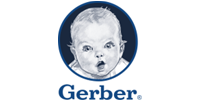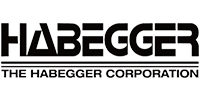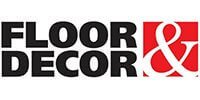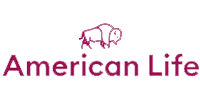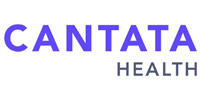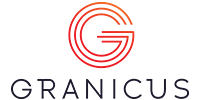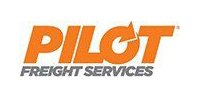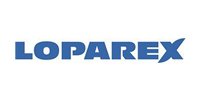 5+ Years of
Experience with MEAN Stack
Over 40+ MEAN Stack
Developers Available.
Our MEAN Stack Development Services
Add value to your business solutions with our MEAN Stack development services

APIs And Websites
Web app customization can be seamless if a company chooses to use MEAN Stack development. We develop customized APIs and websites that help our team customize web apps according to client needs.

Enterprise Applications
Improving your business synchronicity requires faster and more robust enterprise applications. MEAN stack developers at Programmers.io can provide your business high powered enterprise applications and solutions to increase productivity and company revenue.

E-commerce Solutions
Our expert developers build secure and faster E-Commerce web applications using MEAN stack development. This speed and expertise allows our clients to take advantage of the opportunities across many platforms.

Customer CMS Development
We help your business achieve success by building custom CMS solutions for your business which will prove to be indispensable growth engines for your business.
MEAN Stack Ecosystem

M-Mongo DB
MongoDB is a NoSQL database program that is used to create scalable and flexible components. MongoDB is free and an extremely scalable database technology.

E-ExpressJS
ExpressJS is another JavaScript based framework which is used to build dynamic websites. ExpressJS and NodeJS both are used as server-side frameworks to deliver unmatched performance in web applications.

A-AngularJS
AngularJS is a client-side framework which is used in front-end web development with high efficiency and productivity to develop cutting edge web applications.

N-Node JS
NodeJS is an open-source and cross-platform web development framework used to build scalable web applications. It supports rich JavaScript modules and libraries.
The Process We follow
Our thorough MEAN Stack Development Process is a properly refined cycle

Project Requirement
We communicate regularly with the client to ensure we understand the project requirements clearly.

Business Analysis
Pre-analysis of project requirements in accordance with current industry trends is necessary. Therefore, our experienced business analysts study your requirements and provide their recommendations.

UI/UX design
Our team of qualified MEAN Stack developers begin the project with creative and effective UI/UX design that meeting all the contemporary standards.

Development
Our experienced MEAN Stack developers build your entire project from frontend to backend according to the requirements you have set.

Testing And Maintenance
Testing of the built project is the final step and is then followed by debugging, regular maintenance, evaluation, and refinement.
Build Strong
We are dedicated to help you build the application and technologies that meet your business aspirations. They know the latest versions and libraries and can integrate technologies to satisfy your expectations.
Build on Time

Within 7 days, you'll start your project. Whether you need one developer or a team.
We are dedicated to providing you developers with the right skills and experience to scope your requirements.


Structure your design, test code for quality and functionality.
Deploy and support, according to your needs and timeline.

Try us with an industry unique 30 day risk free trial
Build on Budget
We help startups realize their aspirations and medium to large enterprises build big within their budgets. Contact us with your project ideas and we'll give you a quote. Whether you need a dedicated team with rolling contracts, fixed pricing for one-time projects or hourly pricing for on-going work, we are dedicated to affordability and your satisfaction.
Why MEAN Stack Development for your project?
MEAN is a combination of MongoDB, ExpressJS, AngularJS and NodeJS. Because it makes use of all these powerful technologies, MEAN stack development is an effective framework for robust websites and web apps. It is one of the fastest growing open source development frameworks. MEAN Stack is often recommended for projects because developers can make use of popular tools and reduce the time they spend on system administration. Deployment of websites, apps and APIs is quick and developers can concentrate on faster web development.
Top Benefits of MEAN Stack development:
MongoDB in MEAN Stack empowers businesses to be more agile MongoDB has a flexible architecture and it supports different data formats, making development easier and faster
Express.JS enables you to easily create web applications by providing a slightly simpler interface for creating your request endpoints, handling cookies, etc.
AngularJS used in MEAN Stack development helps create dynamic web apps, which allow a developer to extend their HTML vocabulary application. The best thing about AngularJS is that it provides features that are expressive and readable.
Node JS is the open-source and cross-platform. It is used for building fast and scalable server-side applications. Node.JS applications are built on Google Chrome's V8 JavaScript Engine which has a rich library of various JavaScript modules.
The MEAN Stack as already discussed above is a combination of four most proficient JavaScript based technology platforms. MEAN is the new go-to technology in the development market, exclusively for those who want to provide reliable, responsive and scalable web apps. At Programmers.io you will get experienced developers and designers who know this development platform very well. We have worked with 100+ clients and have gained their trust over the years.