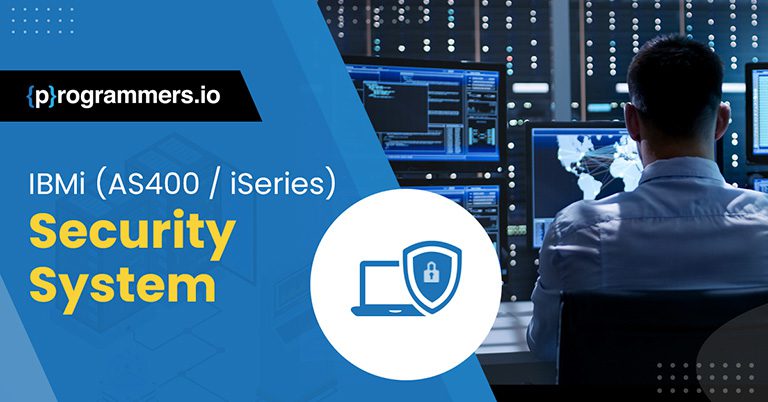 IBMi Access Control Security System Software
Did you know that 64% of Americans have personally experienced a major data breach?
As businesses become more digital, it's essential to have a secure access control system in place.
Unfortunately, many of the existing security systems are outdated and can't keep up with the ever-evolving cyber threats. This leaves your business vulnerable to data breaches and other malicious attacks.
IBMi (AS400 / iSeries) Access Control Security System Software is here to help. It provides an advanced level of protection for your business by using the latest technology from IBM. With this software, iSeries Developer can assure that your data is safe and secure at all times.
Keep reading to learn more about the features of this security system and how it can help protect your business.
What Is the IBMi (AS400 / iSeries)?
The IBM I (AS400 / iSeries) is a system that helps protect corporate networks from people who want to harm. It has lots of different tools to make sure that people who are not supposed to access sensitive information or resources cannot get in.
Benefits of the IBMi Server
Now that you know what the iSeries is, here are some of its key benefits. They include:
Robust Security
The IBMi AS400 Server has a security system that uses more than one way to check someone's identity. And it also uses code to keep people from accessing your network without permission. The security system also supports two-factor authentication for even more protection.
Compliance
The IBM I (AS400 / iSeries) can help your organization follow the rules for access control and compliance. This can help you stay out of trouble with the law and avoid having to pay expensive fines or other penalties.
Scalability
The iSeries provides users with what they need to grow and expand as their businesses change. Companies can select the ideal platform for their use cases, whether it is cloud-based or on-premises. Installation is easy and with the iSeries' ability to scale, companies can be confident that they won't outgrow the technology too soon.
The iSeries support is secure and usable system that will work well for organizations now and in the future.
User-Friendly Interface
The series IBMi is a powerhouse when it comes to data security, thanks to its user-friendly interface. Featuring easy-to-navigate menus and an intuitive centralized dashboard, IT managers can effortlessly set up access controls for their entire organization and quickly monitor any risks or potential vulnerabilities.
With the aid of this powerful platform, managers have total control over organizational security, ensuring their data remains safe and secure.
Looking for IBMi Modernization?
Top Features of The IBMi (AS400 / iSeries) Security System Software
Now that you know the key benefits of IBMi (AS400 / iSeries), here are some of its top features. They include:
Identity and Access Management
Security is of utmost importance in the modern world and policies need to be strict to protect sensitive information. IBMi (AS400 / iSeries) Identity and Access Management can efficiently strike that balance, providing measures that firmly control who can access what.
Utilizing this system, IT staff can swiftly create user roles and customize levels of permissiveness according to the features a particular individual or team should have access to. With this improved environment, companies can rest easy knowing their data remains secure.
Proactive Monitoring
One of the most beneficial features of the iSeries is its proactive monitoring capabilities. This allows IT personnel to keep a real-time view of their system, alerting them whenever changes are made to security settings or suspicious activities are detected.
The people who work with computer systems need to know what is happening all the time. This way, they can stop any problems before they happen. Having this kind of information can help the people who work with computers feel better and do their jobs better.
Centralized Dashboard
Centralized dashboards are an invaluable tool for organizations. They enable administrators to quickly and easily keep track of users' activity across the entire network, simplified into one convenient location.
This means that we can see the organization's online environment as a whole. We can do this to make sure that people can only get into places they are supposed to be. We can also find problems that would be hard to see otherwise. The data helps us know what is going on so we can keep the network safe.
Threat Detection
In today's increasingly connected world, threats can arise from anywhere without warning. It is important to use technology to stop people from breaking into your system and taking your data. The iSeries uses smart computer programs to look for ways someone could break in and tell you about it right away.
iSeries is always watching your systems. This helps you stop any damage before it happens.
Reap the Benefits of AS400 Support and Maintenance
In conclusion, having an experienced IBMi support team is crucial for any business that relies on IBM I security system software. They can help you resolve technical issues, proactively maintain your system, provide expert advice and guidance, and improve your business continuity.
With AS400 Support and Maintenance, ensure that you can identify any issues and avoid costly downtime and disruptions. You can also gain access to a wide range of expertise, cost savings, and improved business continuity. So invest in AS400 support and maintenance today and reap the long-term benefits for your business.
Contact us now to learn more about AS400 services for your business. Our team of experienced IBMi support staff can provide the guidance and support you need to ensure your system runs smoothly.