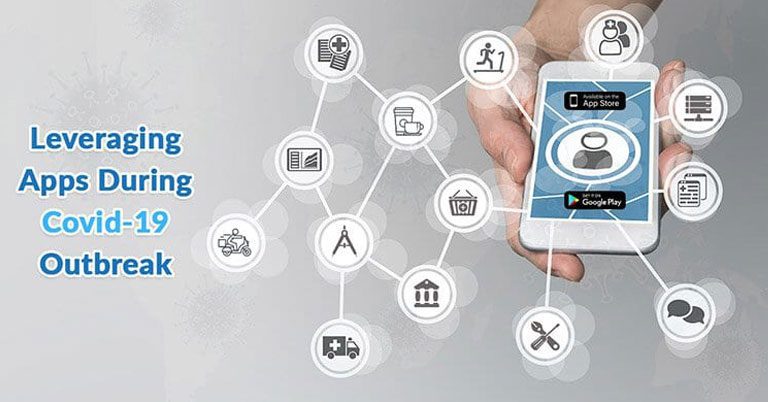 How web apps have impacted businesses during the covid
The Pandemic, Covid-19 is a nightmare for many small startups, businesses and shop owners. As the world economy has been deeply impacted due to this, the small businesses are looking for ways to make their ends meet. Complete lockdowns and curfew in order to maintain social distancing in previous months created a deep crevice between the sellers and buyers. This directly affected the financial condition of each and every business owner. The only way out was technology and the internet.
According to Statista, the Pandemic has affected many startups.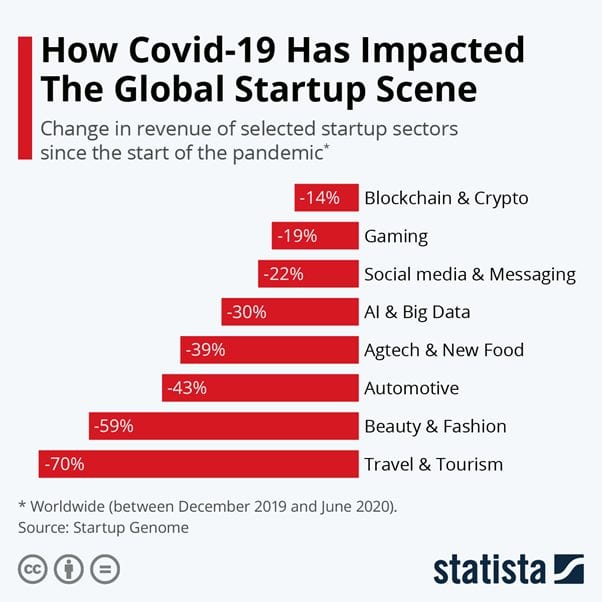 Web Apps- Not all heroes wear capes
Web Applications, websites, online ecommerce stores have proved as superheroes for the small merchants. As physical stores were shut down under Government orders in almost all the countries, the store owners had to switch on to web apps and ecommerce stores. Business couldn't run at the same pace online but still provided a decent source of income. Besides small shops, organizations are also depending on remote working to meet deadlines and get going. Many education startups began selling study materials and recorded lectures through web apps, teaching through YouTube channels, online gym classes, almost every sector has switched to the online world.
Remote working is made possible all through various video conferencing apps, CRM, time management, web based servers etc.
But due to the development of web applications, there are many startups that have seen a sudden growth during the Pandemic.
Startups flourishing during Covid-19 outbreak
Doctor on demand applications
As stated by Sifted, Kry is the most downloaded doctor app in Europe and has seen a huge spike in downloads. App downloads are up 61% compared to the same time last year and consultations are up 80% for the same period
Smart robot makers
Living viruses are not effective on robots and therefore, robots are in high demand to carry out many human tasks especially in these times of pandemic. Denmark's Blue Ocean Robotics, based in Odense, develops several autonomous robot lines. These autonomous disinfection robots help kill viruses and bacteria in hospitals using UV light. The line has seen steep 400% year on year growth since its market launch two years ago.
Remote meet up solutions
Remote meetup solutions like Smarp have seen inbound pipeline growth to 110% compared to Q1 of last year, as stated by its owner, Roope Heinilä to Sifted.
Meal prep delivery services
According to unchamber.com, Eat Clean Bro, a Freehold, New Jersey-based meal prep and delivery service, has seen a surge in orders from new and returning customers. "This time of year, we're very busy so we're prepared to handle an influx of orders," Jamie Giovinazzo, owner and founder told NJ.com. "Our orders are up 40%. We're just guns blazing with orders."
Online grocery stores
The CEO of Stew Leonard's, a grocery chain with seven supermarkets in Connecticut, New York and New Jersey, told Fox News recently that its goods had been flying off the shelves. Some of the store's top sellers have been toilet paper, hand sanitizer, pizza and chicken, As stated by uschamber.com.
Online learning
Online education provider Shaw Academy has seen a 795% increase in its enrolments since the Coronavirus lockdown began. According to global education times, James Egan, CEO and founder of Shaw Academy, said: "This will likely be the first time that many people have had enough spare time to ask themselves what they really want to do and actually do something about it."
All these industries have recorded surplus growth because of the involvement of web apps. Senor Tower reported that the earning of the global app is over $50 billion in the first half of the year 2020 through downloads. This makes up almost a 23% increase.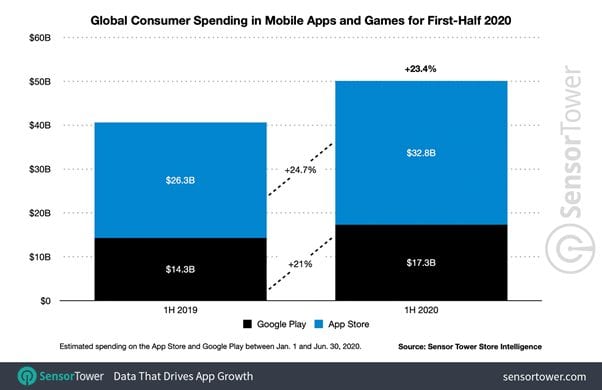 Let's dive deeper into the advantages of the web apps, especially in this time of crisis:
Simplified customer management
The biggest problem faced by the business owners is less footfall and eventually less conversion. Various CRM and customer management applications have helped the organizations and businesses to keep a track of their online customers, leads and prospects. Due to the pandemic, the shops and offices are closed to avoid physical contact and flatten the curve. Therefore, the sales people are not able to track their customers and leads, with the involvement of these web apps there is proper tracking, they can easily prioritize their customers and follow up with them. People at organizational level can keep a steady record of sales and have a transparent view of all the sales activities between the team and clients.
Seamless and safe financial transactions
Fintech is another development that has empowered people and do all their financial tasks safely. Covid-19 is highly infectious and to cut the chain of transmission, Governments all over the world are continuously asking people to stay home. Amidst these crisis, going to any crowded place like banks is no less than inviting the virus on your own. To avoid this situation, banks are available on your fingertips and you can easily do your transactions sitting at home. Even while shopping, safe and secure payment gateways have made online shopping contact free.
Quick Video conferencing and calls
Office meetings do not have to wait for boardrooms now. People all over the world are connecting safely with their colleagues from the comfort of their homes. All they need is a VC software and proper internet connectivity. These VC software have reduced the infection probability as people do not have to see each other face to face and shake hands. They can easily discuss, talk, meet over a call.
Some of the companies well known for providing trustworthy Video conferencing applications are:
1.Lifesize: Enterprise-Level Companies
2. Google Hangouts™: SMBs and Smaller Teams
3. Skype, Skype for Business and Microsoft Teams: Individual Consumer to Enterprise-Level Companies
4. Zoom: Smaller Teams & Informal Video Chats
5. Twitch: Live Streaming for Gaming
6. Jitsi: Open Source Option
7. Join.me: Sales Demos
8. CXEngage Engage Video: Video Conferencing for Call Centers
Data security on web based servers
While remotely working, organizations mostly prefer saving data on web based servers so that it can be easily accessed by the authorised members from anywhere and anytime. This increases data security as web based servers are more secure than desktop servers. The risk of data loss and corruption on a web-based system is less, compared to that of on individual hard drives. You can authorise users who can access data, so those who are not granted access rights will not be able to open it. And since web-based systems are managed by web administrators, errors and disruptions can be anticipated and addressed immediately.
Conclusion
Besides these facts, there are several other things that define the use of web apps and internet during Covid19 outbreak. Where the lives and economies dwindled suddenly, the businesses had to keep up their work to survive and all this was possible through technology. Somewhere or the other where technology is considered as bane, it has acted as the biggest boon during these tough times. Though, understanding the nitty-gritty of this online world is tough for older generations, but with the help of younger generations many people have been able to bring their business online.
How has Covid-19 Outbreak affected your business and what have you done to get going?